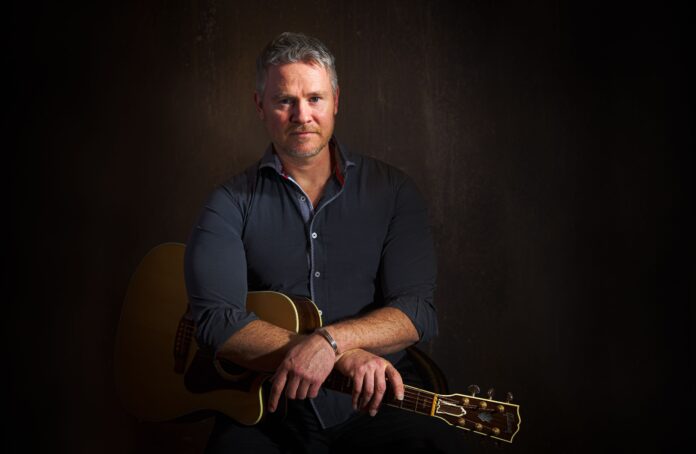 "Paul Alexander Low is a deeply talented musician and songwriter. His recent decision to shift focus to his music career is good news for us all!" StaticDive by Bob Smith
American artist Paul Alexander Low is due to release his new single 'Alien Race' on 4th June. The 2nd single from his debut album 'Sunshine After The Rain'. The track features popular session musicians Rob Brian (Goldfrapp, Simple Minds, Peter Gabriel) and Simon Johnson (Tom Jones, James Morrison, Lana Del Ray).
After seeing support for previous singles across radio including the likes of BBC Solent, BBC Radio Tees and Amazing Radio and press outlets such as Vents, Lifoti and Americana UK Magazines, Paul Alexander Low is ready to release 'Alien Race' as the final single from the forthcoming album.
'Alien Race' tells the story of Low's "clash with culture" in his time as a 1st Year Student at what was then Birmingham Polytechnic, now Birmingham City University. "Having grown up in a sleepy village in Wiltshire it was like landing on a different planet" says Low. "I felt like I had arrived in an alien civilisation but clearly I was the alien. It took me a while to settle in but in the end, I really enjoyed my time in the great city of Birmingham"
The resulting track is an upbeat and catchy Pop Americana song perfect for the summer season. The track starts with a memorable piano riff which pervades the song through-out. This is quickly joined by riffing electric guitars which together with Low's characteristic powerful vocal delivers a solid punch.
With his much-anticipated album 'Sunshine After The Rain' due for release in July this year and the gigs once again returning, this won't be the last you hear of Paul Alexander Low.
Follow his socials for the latest updates
Website: https://www.paulalexanderlow.com/
Instagram: https://www.instagram.com/paul_alexander_low/
Facebook: https://www.facebook.com/PaulAlexanderLow/
Twitter: https://twitter.com/paulalexlow
Linktree: https://linktr.ee/paulalexanderlow