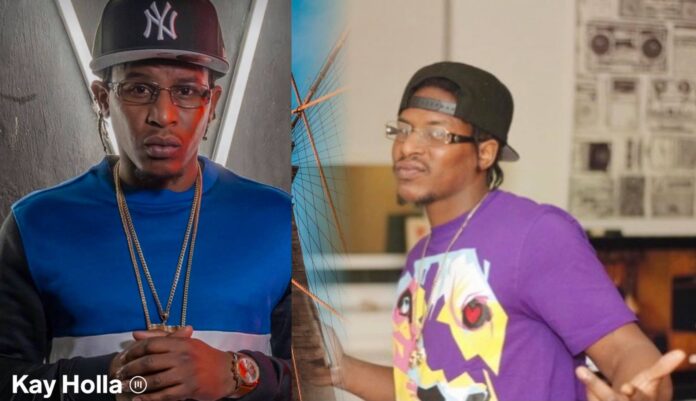 Kay Holla is a Hip Hop artist worth looking out for rising artist in 2021. Kay Holla started out 2021 with first promo single "Incarcerated Scarfaces" (Freestyle) a classic by Raekwon released on January 12, 2021 to pay homage to one of his music influencers. His first official single "Chain Glo" (Produced by Trench Lord B & Engineered by Official Stichel) released on February 5, 2021 shows artistry and talent that can get stuck in your head, exactly where you want it to be. Kay Holla second official single released March 15,  2021 entitle "Secure The Bag" (Produced by Sixx Digits & Engineered by Official Stichel). Both singles on Spotify and Apple Music streams raised to over 20k+ in 35+ countries. Kay Holla's music definitely offers unique flow, a catchy vibe, and a banger that can be played in all enjoyment purposes.
Kay Holla was born in East New York, Brooklyn, New York. He started rapping at the age of 9. Kay Holla was inspired with music at an early age, an escape from reality. Inspired by Raekwon, Cassidy, Ransom, Stack Bundles, Freck Billionaire, Styles P, Max B, Nate Dogg, Chinx Drugz, Don Q, and Cam'ron. Kay Holla vision to start in the entertainment industry materialized after he enter several showcases throughout New York City and won a showcase to perform for New York dj DJ Self "Prince of NY".
Kay Holla's music story will provide the listeners of his life obstacles he had to overcome and the way he has been able to make it though and continue to follow his dream.
Website: https://unitedmasters.com/kay-holla
Spotify:
Instagram: https://instagram.com/kayholla