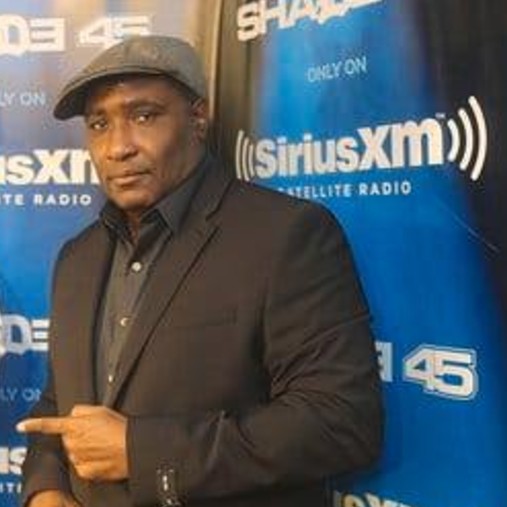 Jesse Christopher Atkinson is a 15-year music industry veteran. He's an author, an activist, a marketing specialist, and a lecturer. He is also the CEO of Urban Threshold Enterprises Inc., and the founder of the Underground Music Awards and The A&R Power Summit. Moreover, Jesse Atkinson wrote the critically acclaimed, bestselling eBook "The Independent Music Grind."
Urban Threshold has been a powerful force within the independent urban music scene for close to two decades. The company has emerged as one of the premier marketing/publicity firms for independent music artists and producers in the country. Urban Threshold has secured media placements for its clients in major media outlets such as XXL magazine, Hip Hop Weekly magazine, TheSource.com, Shade 45 Sirius/XM radio, AllHipHop.com, Billboard Magazine, Vlad TV Thisis50.com, etc.
In 2001, Mr. Atkinson created the acclaimed Underground Music Awards. The 15-year-old event has become the biggest and brightest award show for independent urban music artists in America. The UMA award show has received press from MTV, BET, The Source, Hot 97 and the village voice. Past winners of Urban Threshold's Underground Music Awards include Nicki Minaj, (MGK) Machine Gun Kelly, Fred The Godson, J Cole, Joyner Lucas, Remy Ma, Styles P, and Papoose among others.
In addition to honoring the future stars, the UMA's also pay homage to the legends. Past honorees include Hip-Hop legends like RUN DMC, Whodini, Ice T, Naughty By Nature, EPMD, Slick Rick, Grandmaster Flash, DJ Red Alert, DJ Kid Capri, Kool G Rap, and M.O.P.
Equally important, in 2001, Jesse Atkinson founded The A&R Power Summit seminar series. The illustrious A&R Power Summit's comprehensive program schedule of panels, workshops, and music listening sessions address the important issues affecting the music industry today. The A&R Power Summit offers lively moderators, diverse participants, in depth discussions, fantastic performances and spirited debates.
Jesse Atkinson grew up in the Bronx, NY, the birthplace of Hip Hop. Music has always been part of his life. He attended Pace University, where he studied finance and marketing. After college, he worked on Wall Street for over 20 years as an account executive. He had long stints at Oppenheimer & Co. and A.G. Edwards and sons.
Jesse Atkinson is a visionary. He is laying down the foundation for the creation of an Independent Artist Stock Exchange, whereby independent music artists and producers can sell shares in their brands and raise investment capital for their movements. This will be a great opportunity for investors to get involved with an artist at the ground level before he or she reaches superstar status. As well, Jesse Atkinson created a one of a kind award show called The Urban Producer Awards. The slogan is "create a beat and produce a legacy."  The philosophical tag line is "Live The Moment. Live The Beat." The Urban Producer Awards program honors the often-unrecognized music producers within the urban music marketplace. According to Jesse Atkinson, "today's urban music producers are the modern day Beethovens, Mozarts, Bachs and Tchalkovskies."
Instagram: https://www.instagram.com/urbanthreshold1/
Website: http://www.indiemusicgrind.com/ 
Email: [email protected]