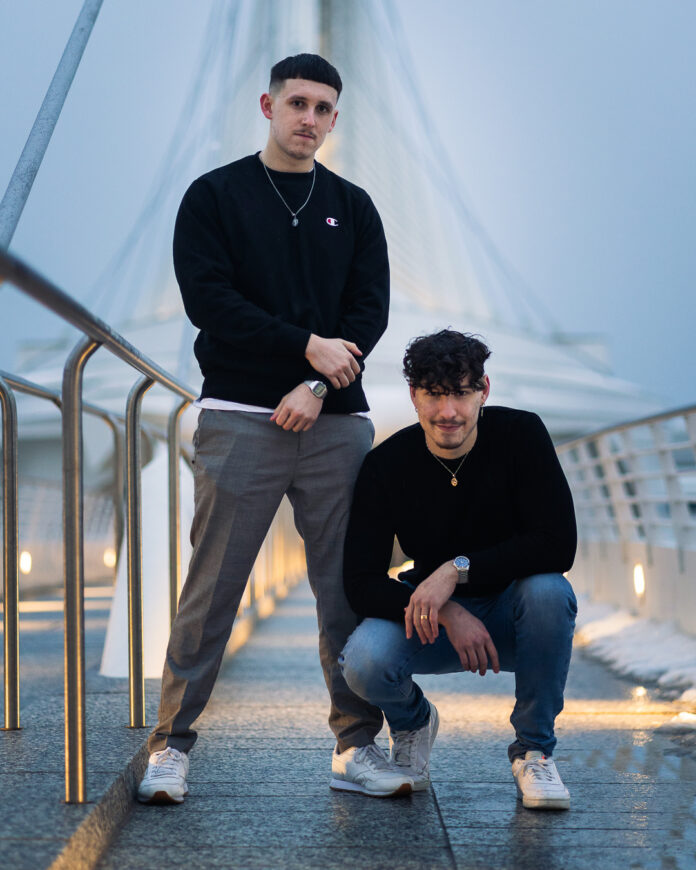 "Siento Bien" is a chill reggaeton track that is well-produced and different. Normally, reggaeton songs have a certain groove and beat, but "Siento Bien" is different. "Siento Bien" has a chill wave vibe and the trap beat works perfectly for the vibe of the song. EGB are hitting the scene hard with a new fresh approach to Latin music, hip hop, and reggaeton.
Since EGB is really starting to take off, we decided to reach out to them for an interview. Luckily, they said yes.
Rock the Hip Hop Interview with EGB
Describe your style.
Latino Urbano/ Pop
Who are you as an artist?
Hailing from Zacatecas, Mexico, and established in Milwaukee, EGB is an up-and-coming Latino Urbano/Pop duo with a penchant for writing infectious tunes and relatable narratives. Comprised of brothers, Jay Luna and Ian Lopez, EGB's music journey began at a tender age where both were drawn to music. This sparked their burning passion for creating music with fueled their passion for music later on in life. Being avid storytellers, EGB is greatly influenced by real-life experiences, drawing inspiration for their music from personal experiences and hardships, allowing them to invoke strong emotions in people. Apart from invoking emotions, EGB also seems to have a unique innate competency to ingeniously present music in multiple styles including Latino Urbano/pop, reggaetón, and even trap, all while maintaining a consistent brand, one of the factors that make this artist one to keep an eye out for. Having released 3 unique tracks in the past year, the song with the highest listenership has crossed over 15k listens. With big dreams and plenty of energy to spare, EGB seeks to positively influence society with their music and is well on its way to becoming one of the most phenomenal artists in our generation.
Describe how your city shaped your music.
The city of Zacatecas shaped our sound and style by giving us a unique sound that is not usually found in the Latin community.
Who is your biggest inspiration?
Daddy Yankee, Rauw Alejandro, Mana, Drake.
Where do you see music in 5 years?
We see ourselves having a top 100 song and collaborating with some of the top Latin artists.
Follow EGB on Social Media