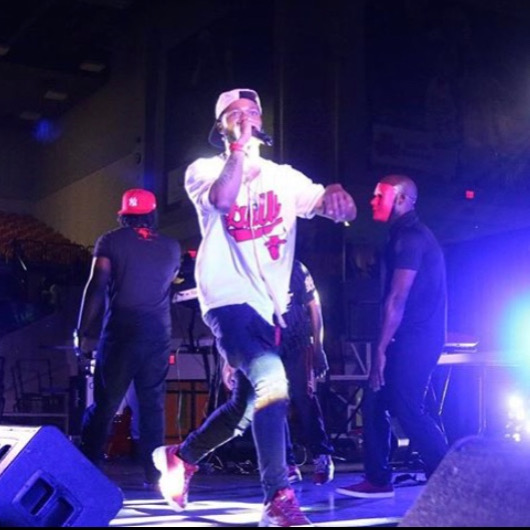 One of the most elusive artists to find is Virginia Rapper Cyffa Leyenda is no stranger to delivering originality. The rising artist rose to prominence after his song titled "Fineto" featuring Dela Wesst and produced by Its64boy. The song initially went viral on SoundCloud amassing Cyffa over 1 million streams and charting on the iTunes charts at #96. Distributing his music through YoungFrenchy808 and Empire, Cyffa managed to utilize a lot of resources that would kick start huge success as an up and coming artist. One of the biggest moments in his career was opening up for Megan Thee Stallion. Cyffa is no stranger to the stage, throughout his career he has performed in some of the most popular cities in music, venues such as SOBs and Ted Riley's Def Jam records competition.
Cyffa has created a unique vocal sound for himself that has an influence of rap and alternative rock combined. The Virginia native is always striving to push the industry's standard sonically by collaborating with various artists and producers that have different musical styles than him. With hip hop being at the forefront of his genre, Cyffa has found a lane of his own that has helped him musically implement meshes of in styles his artistry.
As a rising artist Cyffa understands the formula to being a great star. After releasing "Fineto" he has gained over 100k followers on Instagram where he interacts most with his fans. Followed by his most popular hit, he released "See Me" featuring Choyce Cincere which amassed over 300k streams, with fans embracing the "drill" combination of him and the R&B singer.
Recently, Cyffa moved to Ohio where he his now managed by music manager and entrepreneur Nate Pisani. Cyffa and Nate Pisani plan on making a huge mark in the mainstream market now that Cyffa has relocated. His latest song "Don't Waste My Time" is a very raw cut message to those who have not leveled up to his lifestyle, motivation, and hustle.
Here's where you can listen to his newest song:
https://soundcloud.com/cyffaleyenda/dont-waste-my-time-prod?utm_campaign=social_sharing&