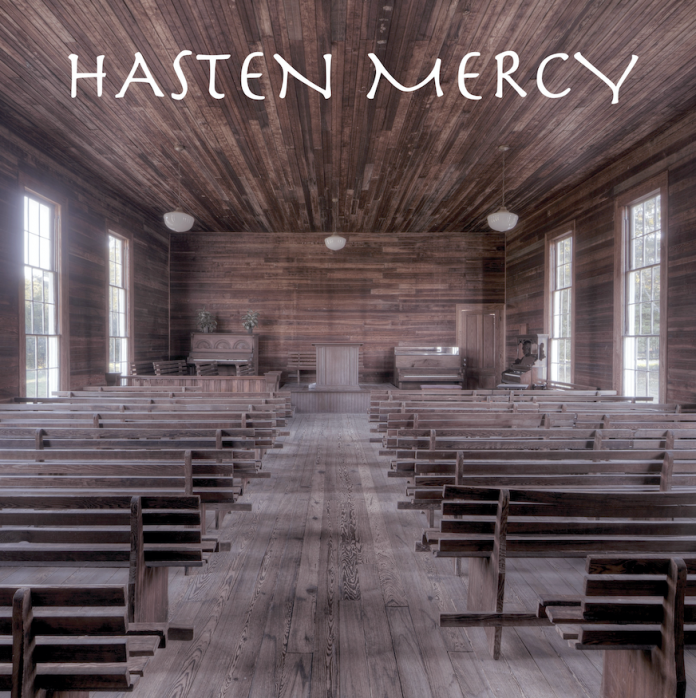 Head Fake member, Michael Baker, has launched his solo project, titled "Hasten Mercy." It's a three-track album, which is brilliantly strung together to form a euphonious musical collection. The album emphasizes '80s influences such as The Smiths and Stone Roses without changing the essence of his origin. Baker has made the best use of his talent by blending 1980's synth-pop with country lyric-driven melodies; you're sure to fall in love with "Hasten Mercy."
Baker wrote and recorded "Hasten Mercy" in a burst of creativity. The EP, which was inspired by the question of whether he could realign his musical energy after years of pursuing a more traveled path, highlights the musical influences that shaped Baker's lyric-driven melodies. The album begins with "Star You Are," which transports you to U2's experimental phase in the 1990s and 2000s. "These Things" is a slower song with a synth, a snap, and a kicking backbeat that sounds similar to Justin Timberlake's "Drink You Away." "I Break Everything" has a lovely slow melodic feel to it, which will surely enchant listeners. Each song tells a story, an experience, and a feeling from life now many years wiser than the 23-year old who last walked off the stage as a solo artist in the 90s.
Michael Baker hails from Toronto and is currently settled in New York. He initially ignored the advice of his musical mentors and went off to law school, eventually settling in New York City. Music found its way into his home with a young family and 18-hour workdays by lullabying his young daughters to sleep and exposing them to different genres and styles.
Listen to "Hasten Mercy" on Spotify. To know more about Head Fake and Michael Baker, click here. https://open.spotify.com/artist/6ckEAwui3yEkFzSHDqBGXH