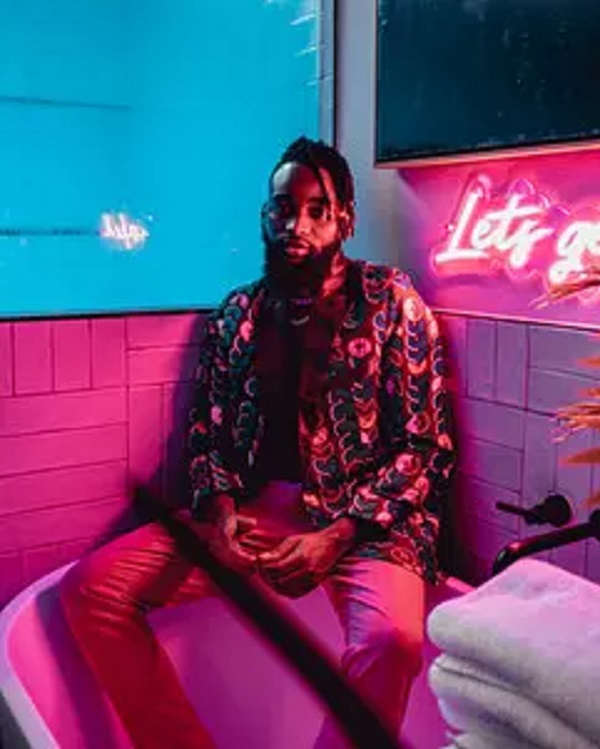 DALLAS, TX – The polyrhythmic influence of Afrobeat music shows itself in Roy Ayers' Everybody Loves the Sunshine to the instrumentals on Talking Heads' "Born Under Punches," mixing jazz, funk, and indigenous West African roots, popularized by Fela Kuti.
Decades of inspiration later, and that sound continues to travel into U.S. pop and hip-hop radio on hit Wizkid's "Essence," and now musician TyStringz's "Shy."
Behind the computer, TyStringz is a cloud software engineer for Microsoft, receiving his masters in computer science at 22. While it pays the bills, music is where the singer finds passion and solace. Knowing six instruments, some of which he implements into his music, and writing the lyrics, melody, and beats himself. The Afrobeat legacy continues, but the singer owns his self-proclaimed "sunshine melody"—keeping his sound upbeat and fresh, while pooling from a mix of genres.
"For me, what's important for me is my lyrics, my melody, and my rhythm. I put out my music last year and I listened to what is going out there, you know, there's few, very few artists that have that expressiveness," says TyStringz. "I wanted to put my style into the picture, which is very distinct because it's just how I really express my music. So, for me, I'm kind of drawing inspiration from different places."
"Shalaye" was TyStringz's debut release in 2021 and the first he'd ever written in his life. Meaning "I can't say it," in Yoruba, and filled with bright percussion, the song resonated a large response and had listeners telling TyStringz how it evoked hope and happiness. It soon hit number 2 on the iTunes worldwide songs chart.
"I could write sad music, whatever piano you have, and make minor notes. But most Afro-beat music sounds very happy. That's probably the number one genre right now. So it's a reason for the combination of sound because of the happiness and this will make you want to dance and be happy," he says. "For me, I believe melody is the soul of everything in music. And if you play instruments, you'll understand that more because every melody can change your emotions. And if what is going on right now in the world right now, you know, people want something they can be happy about."
On his latest track "Shy" featuring fellow Nigerian artist L.A.X., he takes that confidence and exuberance to the next level, talking to his listeners about breaking one's shell and while emulating the feeling of metaphorically stepping onto a dance floor and overcoming timidness.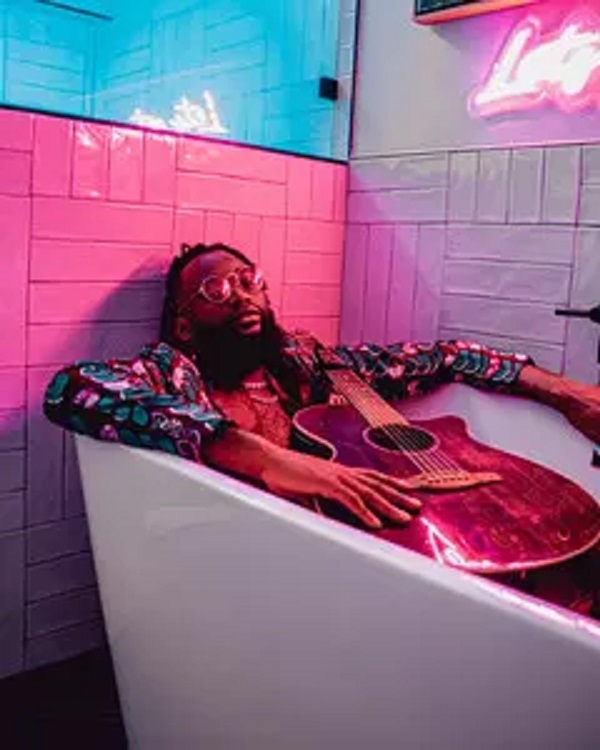 "People should be free, not be insecure about how they feel inside. The layers make a song start and you feel like a level of goosebumps your body like you know, and that's kind of like that connection, like you feel like this is music," he explains. "With what I'm trying to do I'm very intentional about every song that I write, every instrument; the tempo is using everything that we're trying to drive. That's kind of how my writing process is."
TyStringz has over 30 unreleased songs ready, the next being "RoRa," on July 22nd and described as a blend of African and Latin essence. The singer's rapid popularity comes from the sound of his roots, but the character that TyStringz provides as a writer and composer makes his hits just as amicable and dance-floor-worthy.
"RoRa" is out July 22nd. Stay connected to TyStringz below.