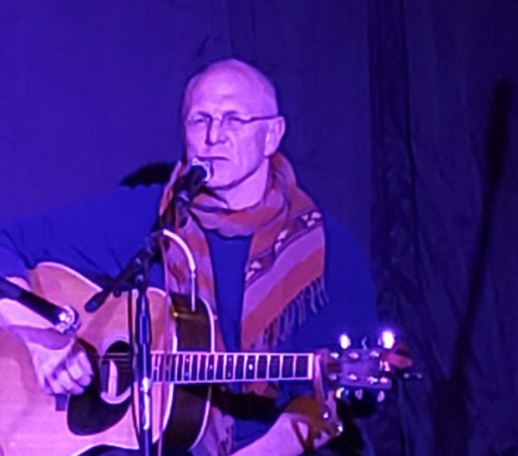 We're thrilled to have you for an interview, Robert! How has 2021 been treating you so far, all things considered?
Okay, you asked for it. How I'm being treated isn't the question. How I respond to how I'm being treated, that's the question. That's what I can control.
I do a lot of work with at-risk teens. I was eavesdropping when one boy was teaching another boy how to write a love-letter to a girl, "You start off with the title of a song. Get it? You don't have the words to say what you feel, but the song does. She'll hear the song in her head while she reads your letter."
So I am going to answer your question with some song titles, kind of the 2021 soundtrack of my mind.
HOW INSENSITIVE, a bossa nova Brazilian thing by Jobim. I've heard two versions, one by Petula Clark and the other by Tony Bennett. "How unmoved and cold I must have seemed…Did I just turn and stare in icy silence?" Or NO FEELINGS by The Sex Pistols. That's me, blocking out all the pain and going straight ahead.
Or I AIN'T EVER SATISFIED by Steve Earle. Or THE WIND by Cat Stevens. DIAMONDS AND RUST by Joan Baez. PROMISES PROMISES by Generation X. WHEN I'M GONE by Phil Ochs. That's me vowing to make the most of the time I have.
There's a line by Ray Wylie Hubbard, "The days I keep my gratitude higher than my expectations, I have really good days." MOTHER BLUES is the song.
I'm like a wild salmon. I just keep swimming against the current no matter what.
2. Your album "Undesirables and Anarchists" has received a lot of press and airplay. Are you surprised that your music has been so well received?
Yikes, I'm supposed to be some kind of writer, but for some reason I have a compulsion to answer with quotes and song-titles.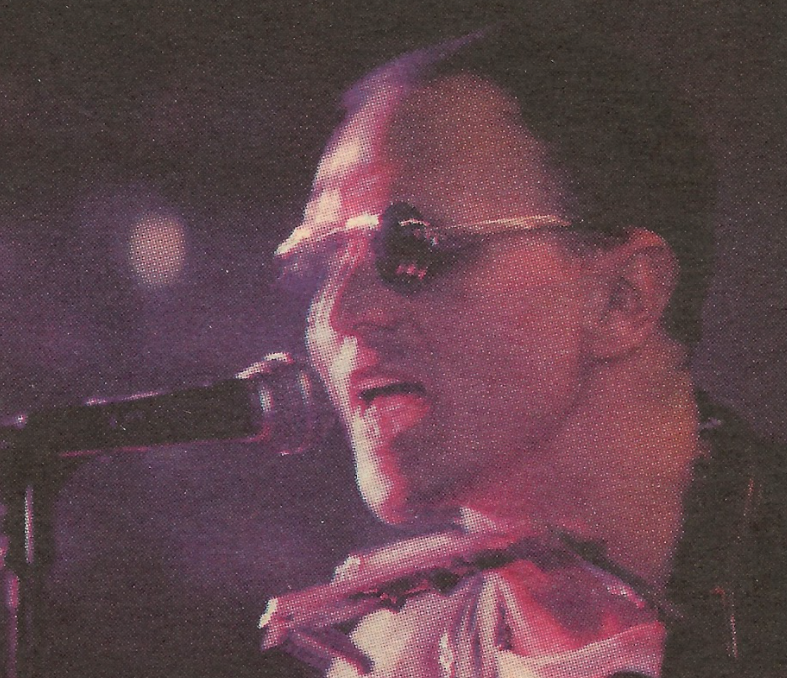 This reference might be a little obscure, but when MMA fighter Nate Diaz upset Conor McGregor, they gave him the mic in the center of the octagon, and he said, "I'm not surprised, mother-effers." Then Joe Rogan pulls the mic back, "You can't talk like that on this network."
Before the fight, Diaz called out McGregor with something like, "You're taking everything I worked for, mother-effer!"
Well, nobody had taken anything I'd worked for, but when I started The Little Wretches, I expected to be recognized and appreciated. Let me in. Move over. I'm here now.
And instead, I had to watch other people walk through the door while security at the gate seemed to have orders to prevent my entry. So now I've got a foot in the door.
But the thing is with The Little Wretches, we have a vast catalogue, wide-ranging. Acoustic stuff. Punk-ish stuff. Beatle-esque stuff. Spoken-word. Some people might hear UNDESIRABLES & ANARCHISTS and later be disappointed when they discover that the rest of our music sounds different. But I'm banking on the idea that a good number of people will discover the catalogue and end up getting it all.
3. Do you feel like people "get" what you're trying to do with your music?
This is a feel-good culture. People use music as a mood-regulator, like a cigarette, a cup of coffee or a cocktail. Advertisers pair images of their products with songs. Retail outlets have songs playing in the background as you shop. It's all about feeling good.
In many ways, the entertainment business is like a drug-pusher, "I got ups, downs, loosies, hallucinogenics, organics, anything you need." And we who create the music are like chemists. We make the stuff. How it is used is beyond our control. Dylan songs once associated with the Civil Rights Movement are now being used to sell cars.
What's the key to a hit song? A HOOK! I understand that the way to guarantee repeat-business is to get the customer hooked.
But I ain't a dealer, I'm a healer. I make medicine that can heal you or hurt you. The kind of medicine I make is not for everybody. It may have side-effects.
People like me, the things that made us who we are, we're not supposed to talk about in public. Our experiences are supposed to be kept to ourselves. Nobody wants to see our scars. But I've got some stories to tell, and many yet to be told, and I tell them through song.
When it comes to feel-good music as the soundtrack of commerce, my stuff is no better or worse than anybody else's. But that's not my game.
Most people are here to get high. I'm here to save lives. Some people "get it," and they're the ones that matter.
4. Growing up, who did you listen to? Do you still listen to those artists, or have your tastes changed as you've gotten older?
I mentioned earlier that I work with at-risk kids. The white kids're wearing tee-shirts with DARK SIDE OF THE MOON, The Ramones, The Doors, and they're listening to their parents and grandparents' music collections. Led Zeppelin. Jimi Hendrix.
That's how it was for me—my mom's record collection and television shows like HEE HAW, THE SMOTHERS BROTHERS, JOHNNY CASH, GLEN CAMPBELL, MIDNIGHT SPECIAL, DON KIRSHNER'S ROCK CONCERT.
My own collection started out with 7" singles—The Hollies, The Beach Boys, The Doors. When it came to LPs, I started with The Beatles. And before I moved on to other artists, I had every album The Beatles had ever made. Then it was The Who. The Kinks. The Velvet Underground. The Rolling Stones. The Doors. Then I went back to study Johnny Cash, Roy Clark and Buck Owens. Tom Jones. Elvis Presley. Jerry Lee Lewis. All the music from those old shows.
What do they say, "Diamonds are forever."
Of course, Bob Dylan is Bob Dylan. For those of us who take writing seriously, the first time you hear HIGHWAY 61 REVISITED or BLONDE ON BLONDE, your life changes.
5. You're originally from Pittsburgh. Tell us about Pittsburgh and also, where you live now?
The Pittsburgh I grew up in doesn't exist anymore.
My grandparents came to Pittsburgh from Europe in the hope of becoming entrepreneurs. Back home, they were under the thumb of the Hungarians, then Hitler, then Stalin. Thank God they got on that boat. Here in the USA, of course, they had the Great Depression, but at least they didn't have tanks and storm-troopers rolling down the streets.
My parents grew up in the industrial heyday of the steel mills, smoke so thick your clothes would be covered with soot when you took them off the clothesline. My dad grew up on the border of what was called SoHo and The Hill District, a legendary Black community. My dad had a Mississippi-accent. He grew up around so many people who'd migrated from the South that he picked up their dialect. My dad was born in the same year and grew up in the same neighborhood as Andy Warhol, and I used to live across the trolley tracks from where Andy Warhol was buried.
Now, I go back to Pittsburgh, and everybody is from somewhere else. We natives are like wildlife, "Oh look, there's a flock of natives walking down the street. Don't they talk funny? Aren't they scary? What brutes!"
My friends in Pittsburgh think I live in Philadelphia, but I live along the Schuylkill River and Perkiomen Creek valleys, places that used to be vacation-destinations for rich people from Philly. Woods. Horse farms. Corn fields. Bean fields. More woods. Small towns and villages.
And bit by bit, those horse farms and corn fields are turning into housing developments.
I'm told people in South Philly are really hard core, but compared to what I know from Pittsburgh, well, there is no comparison.
Let me give you an example.
In Philly, they're over-the-top with opening and holding doors for each other. That's nice, right? Courteous. Polite. Let me get the door for you! No, let ME get the door for YOU.
By contrast, and maybe this is just me and I'm some kind of weirdo, but in old Pittsburgh, if you tried to hold the door for me, I'd take it as an insult. We hold doors for ladies and old people. What you tryna say? Who are YOU to hold a door for ME? You tryna say I'm weak? You tryna say I'm crippled? You tryna say I can't hold the door for myself?
Get it?
My generation of Pittsburghers were all about self-reliance, independence, take care of yourself, your family, and your neighborhood. We don't want nobody's help. We don't want nobody's handout.
Like I said, the Pittsburgh I grew up in doesn't exist anymore.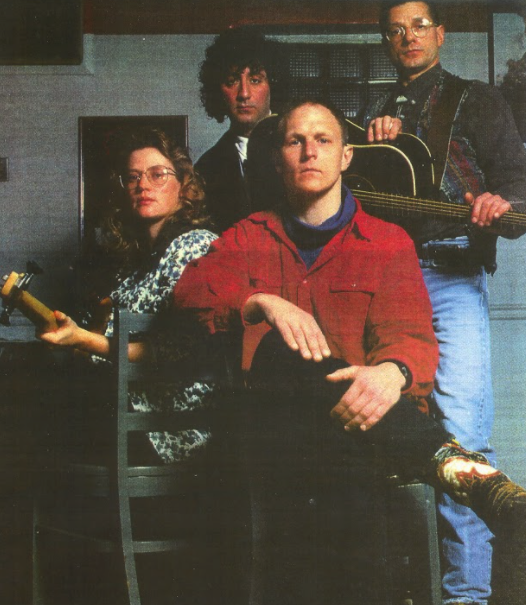 6. What is one song that you never change when it comes on?
There are a lot of songs I would never change when they come on. I read somewhere that Mickey Rourke, the actor, had it set so that every time he got in his limo, Bob Dylan's KNOCKING ON HEAVEN'S DOOR would play.
My, that's a tough question. One song? I'd have to go with SWEET JANE by The Velvet Underground, the original album version from LOADED. I loved that song for years with only the slightest ideas as to what the lyrics were alluding to. For me, that song is a celebration of the absolute outsiders who find a way to carve a niche for a little bit of love and joy, right smack dab in the middle of a world that hates them.
7. Are you involved in any charitable works? If so, what?
Touchy subject. Charitable works aren't really charity if they're done in public. But I'll tell you some issues that I care about, though even that is hard for me without my getting on a soapbox.
I was talking earlier about feel-good culture. I think a lot of people engage in charitable work because it makes them feel better about themselves. I ask myself, what are the issues that could present a cornerstone for empowerment? How can I help someone to the extent that they don't need help anymore?
For me, the cornerstone issues involve LITERACY and MINISTRY. A lot of people don't know this, but public education in the American colonies started in New England among Puritans who needed every person to be able to read and study The Bible.
In the past, I was very involved in political activism. In college, I was involved in an organization called the ANTI-IMPERIALIST STUDENT UNION. In truth, though, we were Marxists agitating around international and domestic "hot button" issues that would allow us to demonstrate that "socialist revolution is the only solution." I am now hypersensitive to manipulation, when people say they want one thing but are deceptively operating under an agenda that wants something else.
Over time, I came to accept that everywhere the state has taken over the economy, rights and liberties are eroded to the point of nonexistence. Ultimately, John Lennon's utopian IMAGINE turns into a dehumanizing reality.
So I'm looking for ways to HUMANIZE, and I'm crazy enough to believe that people are made in the image of God. So in order to understand how to become more human, I have to study the Divine. I've learned that I have a choice, and I've made that choice.
I want to empower other people through literacy, and literacy places people on a path on which they, like me, will see that they have choices and are free to choose.
Literacy leads to freedom.
Now, even literacy can't help you much if you're starving. So I also support networks and organizations devoted to feeding the hungry. But give a person a fish and they eat for a day, right? Teach a person to fish… Teach. Teach. Teach. Language literacy. Media literacy. Cultural literacy. Political literacy. In the beginning was the Word, my brothers and sisters. Amen.
8. Tell us one thing about you that most people would be surprised to know.
Did you ever hear the song by The Who, "Don't pretend that you know me 'cause I don't even know myself?" I mostly live in my own little dream world, telling myself a story in which I'm one of the good guys.
HEROES AND VILLAINS by The Beach Boys was the first record I ever bought. Then I had buyer's remorse, snuck back into the record shop, put Heroes and Villains back on the shelf and picked up CARRIE ANN by The Hollies. A person working in the store saw me and told me what I had done was technically against the law and could be considered stealing, but she wouldn't get me in trouble. I wonder if my whole worldview isn't contained in that stupid little Beach Boys song.
9. Tell us what's next for you, on the music front.
The same lineup of The Little Wretches that made UNDESIRABLES & ANARCHISTS is recording a collection of songs called RED BEETS & HORSERADISH. Lyrically, it consists of musical portraits and cinematography of the soul, songs about sick people, old people, crazy people, stubborn people. You know, just your basic fare about bitter suffering and salvation, paradoxically uplifting given the seriousness of the subjects.
The songs are awesome, and I can play all of them solo. Let's face it, it isn't realistic to expect the whole band to be able to tour right now, but I can go out all by myself and knock people out with these songs.
For UNDESIRABLES & ANARCHISTS, we were very tight and well-rehearsed. We had road-tested songs that had been shaped in battle, if I can get away with that metaphor. This time, we're dealing with songs that we've not previously played or performed together.
John Carson's bass and Mike Madden's drums sound great. John Carson came up with bass lines far superior to anything I would have imagined. I hope people recognize what he's contributed to this band. And Mike Madden is my Jim Keltner.
HK Hilner's piano has yet to be recorded. I hope he turns some of these songs into something that would sound at home on The Rolling Stones's BEGGARS BANQUET or LET IT BLEED.
Rosa Colucci hasn't yet infused the project with her majesty. She's the Joan Baez to my Bob Dylan, the Emmylou Harris to my Gram Parsons. And she has great percussion ideas.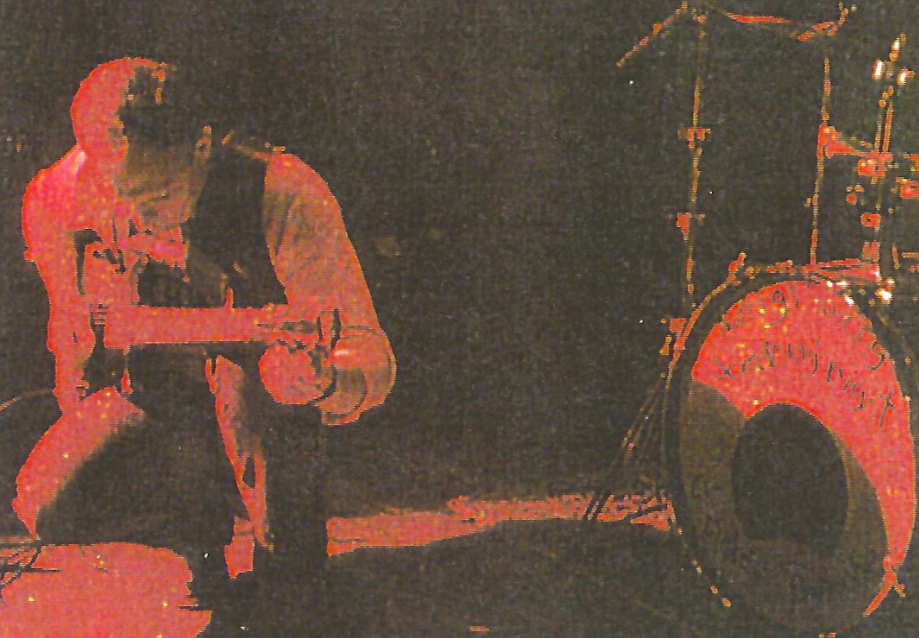 I'm playing mostly acoustic guitars, and I'm very self conscious about my vocals. I'm not sure how to deliver the lyrics. I have decisions to make with my limited voice. I've got a whisper voice, a belter voice, a conversational voice. I have to figure out how to best deliver these lyrics, but I cringe at the sound of my own voice.
The one thing of which I am absolutely certain, though, is that these are great songs, and nobody but me could have written them.
10. What do you hope that people will think of when they hear the name Little Wretches?
"AMAZING GRACE, how sweet the sound that saved a wretch like me." PSALM 23. I hope people think of our songs, BORN WITH A GIFT, THANKS FOR SAVING MY LIFE, THE TASTE OF DIRT. I hope people think of THE BEATITUDES. Blessed are the meek, the downtrodden, the poor in spirit, the persecuted, and The Little Wretches.
I hope that's not too much hope for you.