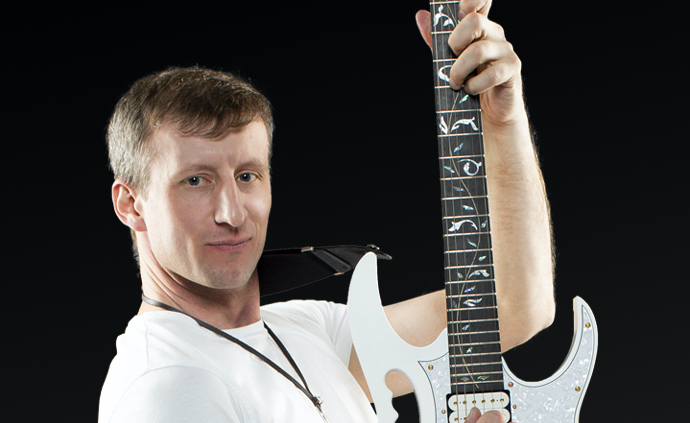 Accompanied with newer and better singles, Richard Jellinek is back to the world of music stronger than ever. Richard is a guitarist, songwriter and music producer from the city of Warsaw, Poland. Growing up, Richard has always been a music enthusiast. Although he had to give a pause to his true zeal for over a decade so that he can focus on other things, he could not resist being absent from the anymore. He returned with the current music industry in mind and things that he wants to change in it. We fans got to have four singles that contain music that would wow anyone 'Endless Dreams', 'Wake Up', 'Spring that Never Came' and the latest one that came out only about a month ago 'Alternative Love'. The genre of music that Richard cherishes the most is rock but you certainly do not have to be into rock music to enjoy or listen to the stories this man has to tell through his music. Yes, he does not make senseless songs that might have a catchy tune but the words are shallow. The uplifting and powerful energy in his songs would make your day upon the very listen with its meaningful lyrics and music that would be stuck in your head for days! If you are expecting that his rock must be loud, you are in for a surprise because he makes such calm and relaxing songs unlike most rock musicians of today.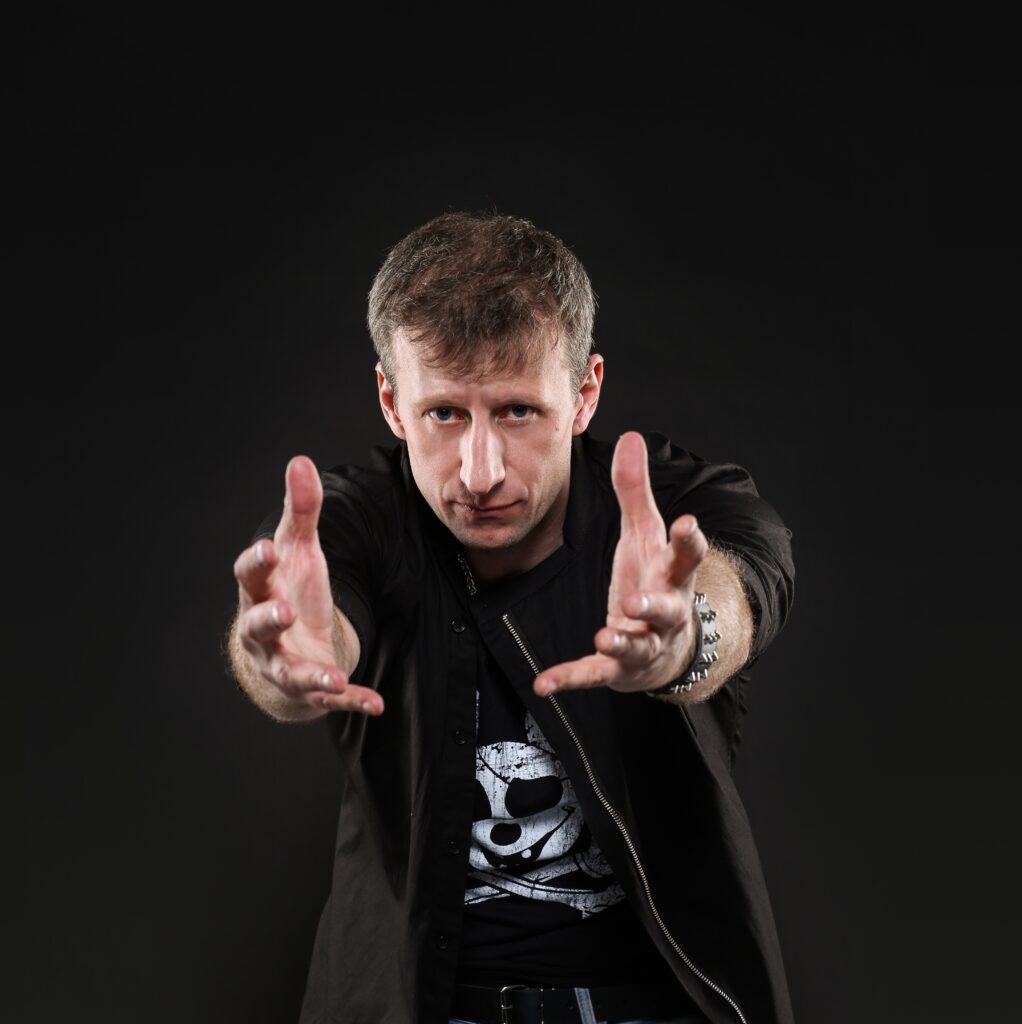 The European musician singlehandedly penned down every single one of his tracks with immense thoughtfulness in mind. His song 'Endless dreams' shows the significance that dreams can hold in one's life. The lyrical prodigy then goes on to say that even if you do not get to have the love of your life in the real world, you can have them in the world of your dreams which raises a sense of hope in the listener. Here are some lines from the song "Your endless dreams allow me to live – In the land of your fantasy – My destiny is to follow you – But how will it end for me?" His song 'Wake Up' is all about waking up from irrational thoughts that make you want to give up in life and rise above the force. This song is both emotional and inspirational at the same time. Richard tells the listeners that he gets them, in this musical number but he says that we all need a positive changes life, we all deserve them. Words from the song "Life under pressure exhausts you, lies to you – But are you ready to discover all this truth? Life is never easy no matter what they say you feel tied up in a chain that someone has to break" How inspirational right? Then we have 'Spring that Never Came'. This song has the potential to steal your heart with its ingenious lyrics and sweet melody, plus it also has a new music video that only recently came out! In this rock ballad, he is telling a story of a two people who are madly in love with each other. They shared loud laughter and made amazing memories all winter but fell apart before their spring could come and now all those moments of joy have turned into endless tears and sadness. If you believe in true love, this one is definitely for you! The lyrics hit one straight in the feelings "We were so wild and crazy like teenagers – Hunting for love we've always dreamed about I held your hand like a precious treasure – We had a million dreams and plans for summertime". Lastly, we have 'Alternative Love'. It is a track about two people who have loved each other ever since they were kids but did not have the courage to make a move. Now, it is too late to confess the feelings that they were afraid to let out. Life has taken them on different roads so all they can do is wonder if they had made the right decisions at the right time, would they have been together? Maybe in a different reality they are together. "Another life, and our love in parallel universe – Where no one can hurt you, where I will protect you And I'll be there for you – And I do believe we can live this life we've been always dreaming about – And this right place for our alternative love!" The best part about his songs might be the fact that it reminds you of the songs that you might have grew up listening to. This Polish musician is an 80s song fanatic and the songs that he writes are a flawless reflection of that although, it is hard to look past the hint of 2021 that he subtly adds to them.
Jellinek might have an attraction towards his guitar but he can also play other instruments such as the piano and many more. He is the man behind the entire production aspect of his music and is a non-stop workaholic. The goal behind all of his songs is to motivate the audience and let them know that there's somebody who understands them. A man of many talents, Richard also is a marketing expert and has helped many brands throughout his marketing years. He even wrote a book to share the marketing techniques he has got up his sleeve 'The Three Pillars of Marketing'. Is the anything this man cannot do? The musician behind 'Alternative Love' is also a travel enthusiast. He loves to travel around the globe, experience different cultures and try out unique cuisines.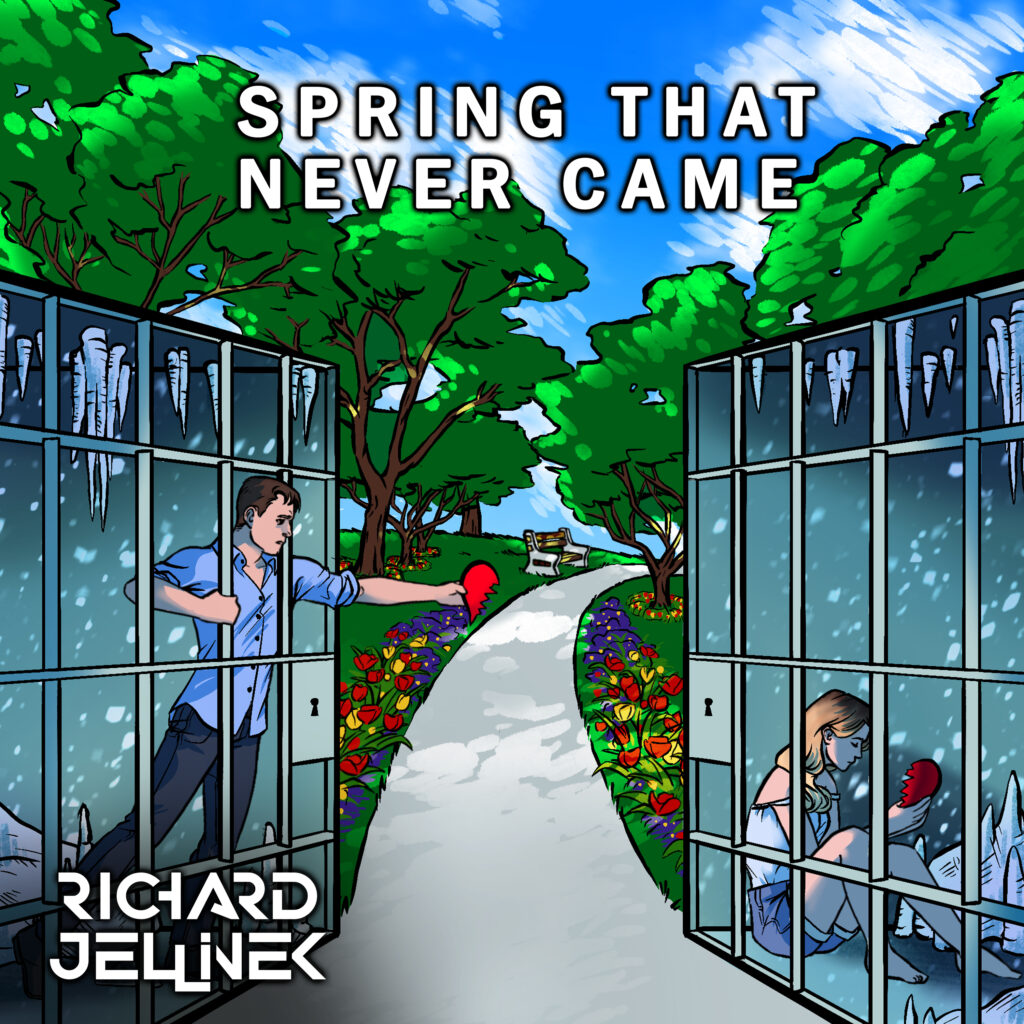 By now, it must be clear that Richard Jellinek is peerless when it comes to the kind of music he makes. His current goal in life is to release an entire album which is about to become true shortly. That's right! He is going to drop an album which we believe is going to be the jam of this summer. It is coming out in summer 2021 so you better stay tuned for that!
WWW:
https://richardjellinek.com
YT:
https://www.youtube.com/c/RICHARDJELLINEK/
INSTAGRAM:
https://www.instagram.com/richard_jellinek/
FB:
https://www.facebook.com/JELLINEK.RICHARD
VIDEO MUSIC
ALTERNATIVE LOVE (YOUTUBE)
https://www.youtube.com/watch?v=5i1126QjeJQ
SPRING THAT NEVER CAME (YOUTUBE)
https://www.youtube.com/watch?v=G0zD360y9iE
STREAMING PLATFORMS
ALTERNATIVE LOVE (Spotify)
https://open.spotify.com/track/2bhiKUfKiq7V2xySdLiHyZ
SPRING THAT NEVER CAME (Spotify)
https://open.spotify.com/track/4Q8K38GbmXOxTsncQPibhf
SPOTIFY PROFILE
https://open.spotify.com/artist/6J53qGFJwkCDFwhDFCeTyM?si=ABXFYUUESHe3f-5HdvynCQ