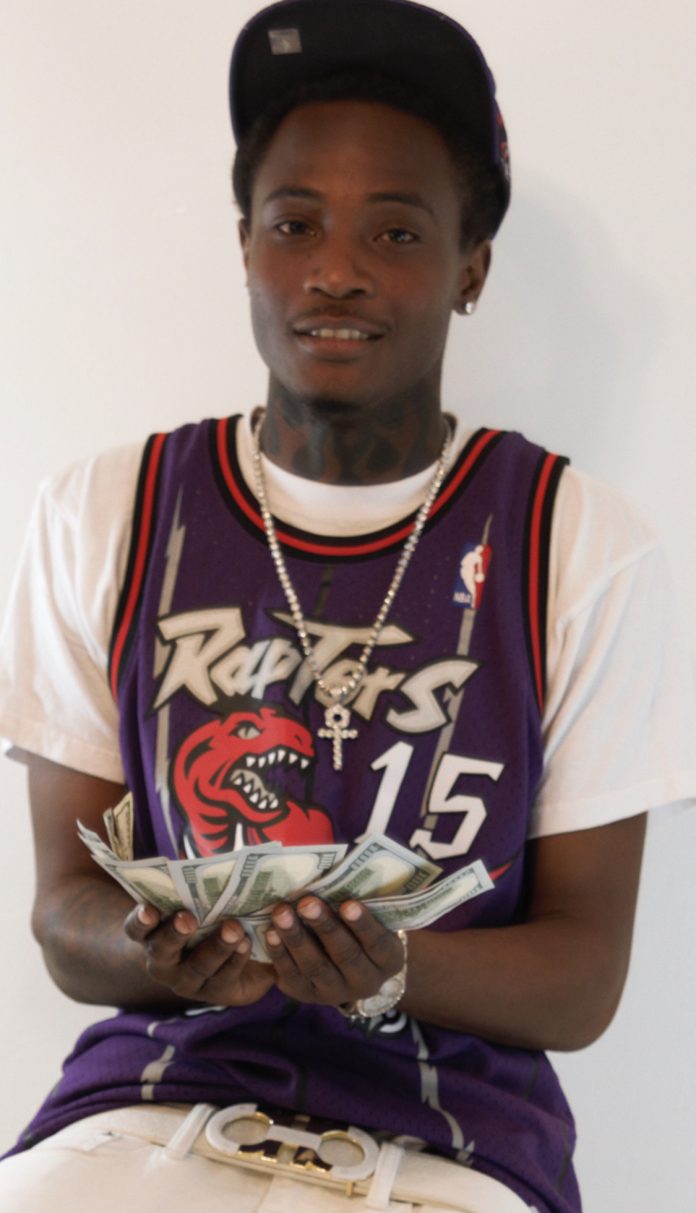 Broward County rapper takes his inspiration from his environment and finds joy in life
Deerfield Beach, Fla. Lazy2real is up and coming in the Broward County rap scene.
Lazy2real style is spare and energetic, free from auto-tuned overworking and too much sampling. It's emblematic of many of the artists now emerging from Broward County, an area north of Miami which includes Fort Lauderdale and which is serving as a feeder to major South Florida clubs and DJ parties, not to mention the national thirst for fresh, uncharacteristic rap.
Lazy2real keeps good company here, which gave birth to the rap scene years ago with the likes of 2 Live Crew and Poison Clan and, more recently, Trick Daddy and Rick Ross. Of course, it takes a lot to stand out in this crowd, with current Broward County rap scene title takers including heavy hitters like Kodak Black Ski Mask the Slump God and Smokepurpp, not to mention Denzel Curry and Jackboy.
But Lazy2real charts his own unique course in Broward County, shying away from saccharine riffs and gimmicky haircuts to present a more honest, less processed version of today's music and rapper aspirations.
Born to a Haitian family, Lazy2real started making music when he was 15, drawing inspiration from a huge number of artists. That inspiration mixes the usual talk about Glocks and hits with a much gentler side — a surprising love for life, his family, and the people around him.
You can see this in some of his more recent videos, where he's gleefully playing toy guns with his son, or rapping with a mask pulled half down his face in a nearly vacant mall courtyard. That short video, for the song "Hit the Skrt!!," has Lazy2real rapping in an almost juvenile joy which is far too absent from the scene today.
Lazy2real himself points out "Goin Bling," a 2021 cut with disarming genuineness, as indicators of where he's headed. "Flexin for the gram, he should be ashamed," Lazy2real raps, while the video exemplifies that in full — Lazy and friends are driving in a Mercedes, flossing their teeth, wearing Michael Jackson t-shirts, and just generally goofing off.
This is about as aw-shucks as rap gets today, and means Lazy2real may be pointing the way to a new horizon for rap music, one that mixes more predictable street beats with disarming charm and personal conviction.
"My music is about the environment I grew up in," Lazy2real says. "I'm speaking on various topics in my music from personal problems to positive reviews on life itself."
Like a lot of rappers in South Florida, Lazy2real spent a lot of hard time, both growing up and learning to live. Those hard times aren't wasted, though: he's repurposing them into new beats that are helping to define a new wave of rap in south Florida, one that is equal parts angst and a love for life. It will be very interesting to see where Lazy2real takes us.
instagram: https://www.instagram.com/Lazy2real
Twitter: https://twitter.com/datniccalazy