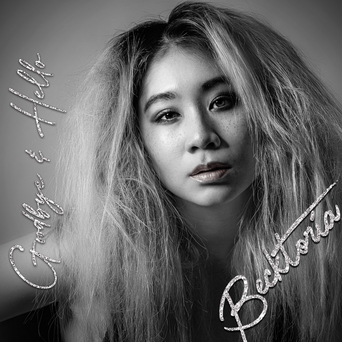 During a spiritual awakening two years ago, Becktoria found happiness and inner peace. Now she's hoping to inspire others to find the same through her music.
"Especially in today's day and age there's a lot of stress and sadness," Becktoria says."People need to come together and unite, help each other and love each other and be kind and compassionate. I usually tell my fans online to remember to love themselves and take care of themselves. I just want for them to find happiness and be proud of who they are and own their confidence."
The Los Angeles-based recording artist has a brand new five-song EP out called Goodbye & Hello, a project she calls her best yet "because it's so relatable and straightforward." A single from the project titled "I Like It Like That" has already cracked Billboard's Top 40 Indicator Chart and is earning extensive radio play. The music video for the song already has more than 600,000 plays on YouTube.
"You put so much effort and work and your soul into that and it's nice to see other people enjoying it as well," Becktoria says.
She started work on the project during the height of the COVID pandemic in 2020, drawing inspiration from changes in her own life. Her boyfriend cheated and broke up with her, which led Becktoria to write the project's first single: "How Much Did You Love Me."
"I started writing more music after that because I was also in love again," she says. "It really is inspired by true events. I fell in love again for the second time and so the other songs are about falling in love, like 'I Like It Like That.' And then the story kind of changes with 'Mistakes' and the final song being 'You & I.'"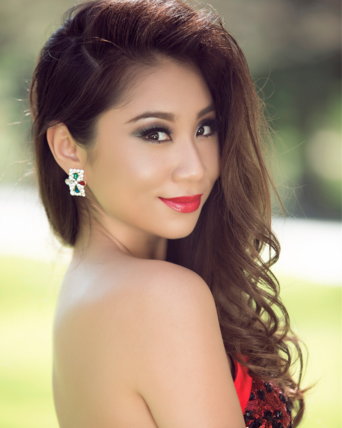 She previously released an album titled Panda Doll in 2016 and has released several singles since, as well as the Lovers EP. But at one point a music career didn't appear to be in the cards for Becktoria, who was born in Burma and educated in England. She was studying biomedical sciences in college when she realized she couldn't see herself working in the field. So she turned back to her first love of music.
"I remember my parents telling me that whenever they put music on, my feet would tap and I would start to dance," Becktoria says. "Since I was a baby I've always loved music. When I was two-years-old I had my birthday party with my sister and there was a professional singer on stage. I just grabbed the microphone from her and started singing on stage."
She later sang in a choir and started classical training at the age of 11. As she grew older she listened to 90's pop like the Backstreet Boys, Celine Dion and Mariah Carey. Later, she was introduced to EDM and electro pop.
"In terms of production and music and melodies and style of music, I used to do a lot of pop and once I got introduced to the EDM world my songs became very synth-based with a lot of electro pop and more drops. I went from a simple pop type vibe to more electro pop based. My songs have always had classical influences."
In addition to music, Becktoria also excelled in modeling, both in print and on the runway, and has held multiple beauty pageant titles. She later earned a master's degree in acting and has appeared in notable commercials and on major cable outlets.
She received recognition for her music when she released a cover of Adele's "Water Under The Bridge" and remixed Selena Gomez's "Hands To Myself." Her music has received more than a million plays on Soundcloud, and her first two singles, "2 Feathers" and "Lovers" each earned more than 180,000 views on YouTube.
"I would love to inspire other people when I write," she says. "Whether someone is going through a breakup or falling in love again, I want them to experience that rush or live in that fantasy world if they've never fallen in love. I go through my journey with them and if you're sad, hopefully my songs can inspire you and make you feel better. It's more about self comfort and therapy."
For more, follow Becktoria on Instagram (lifeofbecktoria), Soundcloud (lifeofbecktoria), YouTube (becktoria) and visit www.becktoria.com.