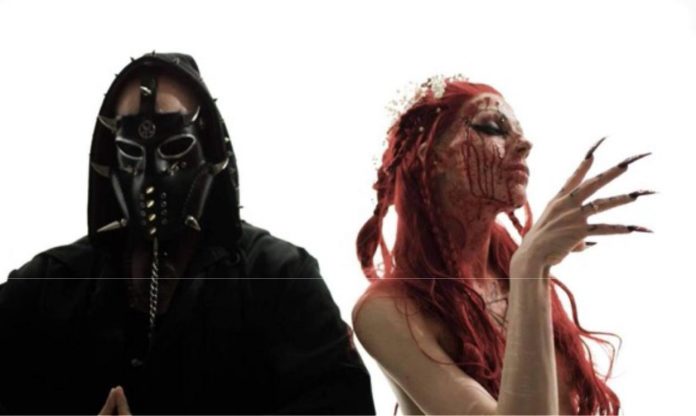 Luna 13 have more or less doubled their efforts on this second full-length, release within 9 months, perfecting their dynamic occult black bass metal sensibilities into an obscure and infinitely reverberating form of blackened death/doom bass music. Luna13 is completely original. So who is this genre bending band?
Hailed as "the bass music scene's Slayer," LUNA 13's forceful Black/Bass/Metal style incorporates elements of electronica, black metal, and industrial rock with the incredible ability to cross over from electronica to metal without using any guitars. Dr. Luna, the duo's demented musical maestro creates the voluminous sound solely with synthesizers and distortion pedals by wrapping heavy distortion around sub-bass. Frontwoman Lilith Bathory brings the spectacle with brutal vocals and trance-inducing dance moves behind devil horns.
Heavy on theatrics, LUNA 13 has become a favorite attraction in hallowed Los Angeles where they hail from as well as a memorable opening act for death metal, industrial and electronica projects including Possessed, Insane Clown Posse, Doyle, Skin Lab, Skold Mushroomhead and are slated to be direct support for Aggro-Industrial pioneers "Hocico" in October 2021.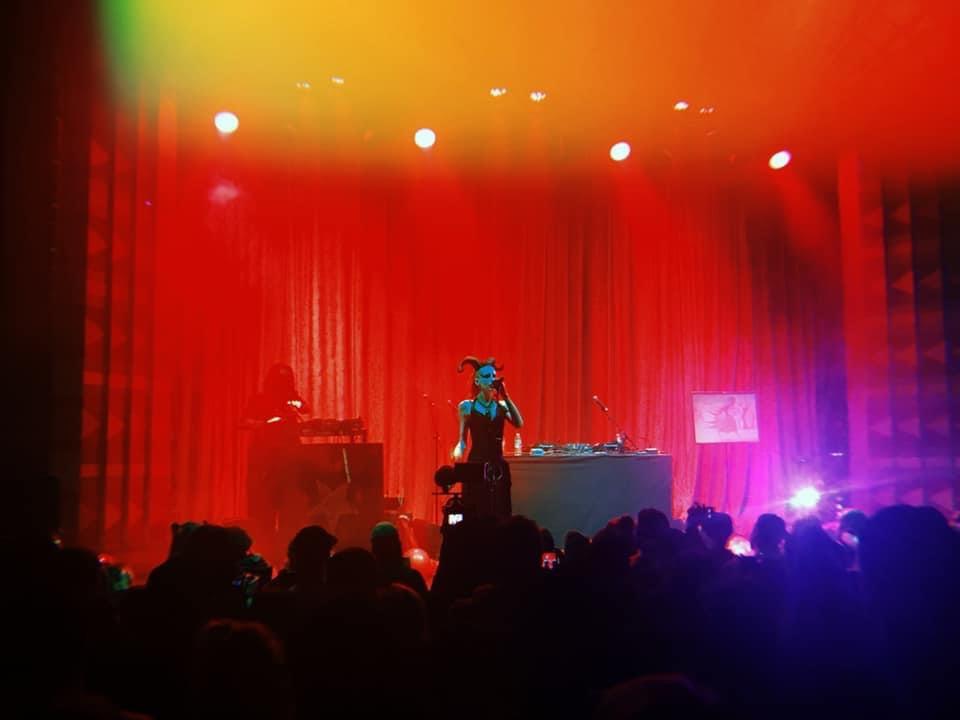 (Luna 13 opening for ICP)
"Luna 13 brings the heaviness without ever picking up a guitar"- Metal Injection
"Luna 13 is a compelling marriage of black metal aesthetic, bass-heavy electronica, and industrial antagonism"- Knotfest
"Luna 13 create a soundtrack for their own personal horror film" – Decibel
The Joshua Tree CA based duo's latest release is 36 minutes long and 'Gorgo' is an impressive black/doom bass/metal hybridization that is cognizant of funeral death/doom textures, "Her Infernal Majesty" is full of shadowy black metal with bursting bass atmospherics. Think along the lines of Lustmord atmospherics with pounding drums. "Dig" is pure controlled chaos that lands you in a slow doom trap, the way they do trap can hit the most loyal of black metal heads. "Unborn" hits hard with Lilith Bathory's vocal monster power. Title track "Gorgo" sends you into an ocean of rushing black waves, and "Hear My Call" and "Upside Down" are purely satanic bass metal hymns. Luna 13 creates a doombringing bent, and mixes it with some Old Metallica paced death/thrash crawls that never lose their blackened edge. I'd felt like this would primarily attract the metal industrial fan at first but Luna 13 brings a full enough range of sounds that kick in slowly, reaching some Demoncy-esque heights as their hollow, distant sound meanders its way forward. This could hook the death metal purist.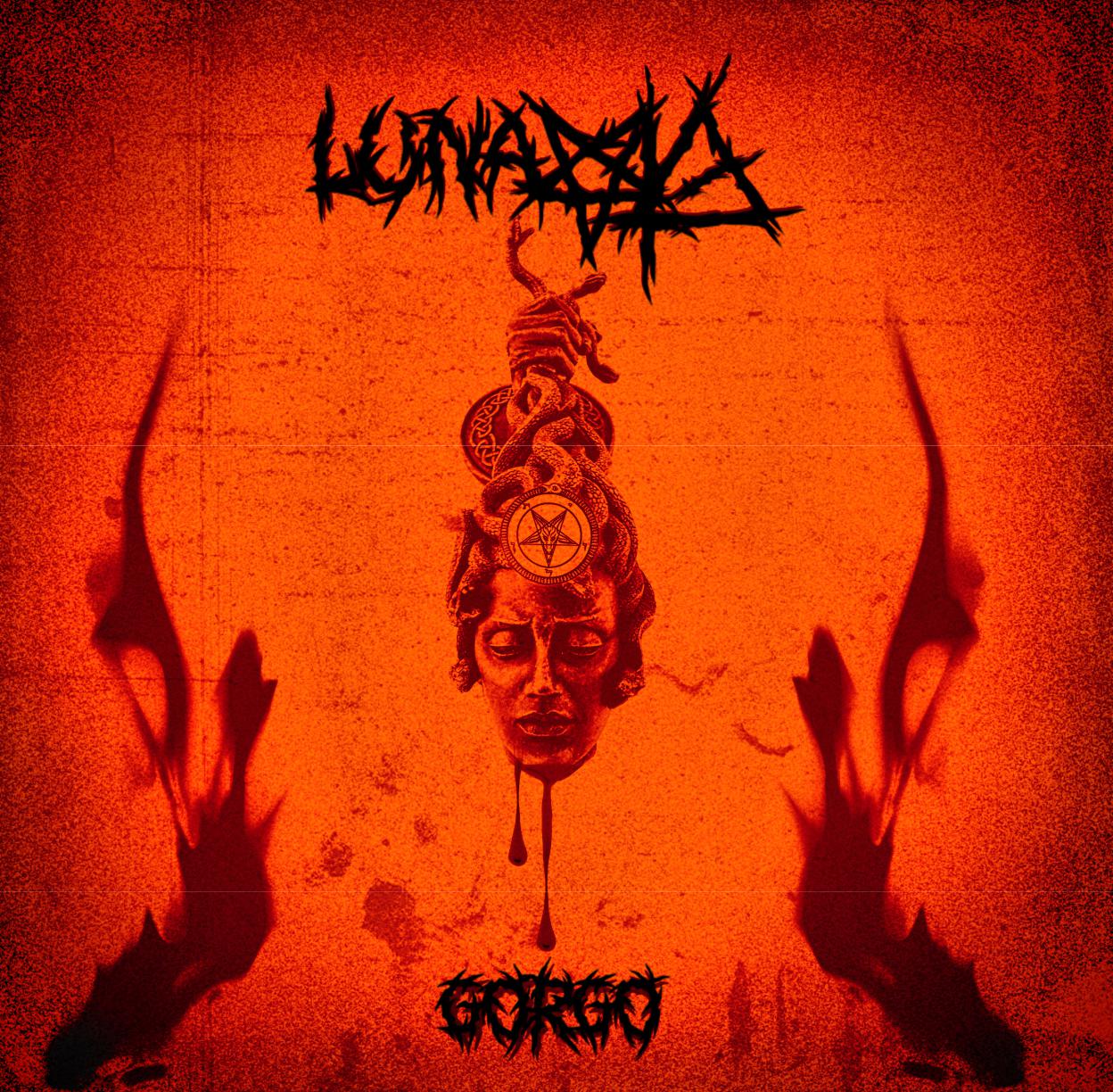 It's a new age with new forms of Metal out there. Why not a new genre of metal in 2021? Plenty of depth here that easily justifies its 36 mins, definitely the sort of album I'd had to crank up and sit with patiently. 10 for sound and 10 for originality.
Gorgo track listing:
Til There's Nothing Left
DIG 
03. Unborn
Gorgo
Her Infernal Majesty
Hear My Call
Upside Down
08. Ghosts of Night
09. Montero (Lil Nas X cove
Video-Hear My Call – on Metal Injection
https://metalinjection.net/video/luna-13-takes-a-stand-against-religious-control-with-new-single-hear-my-call
www.Instagram.com/Luna13official