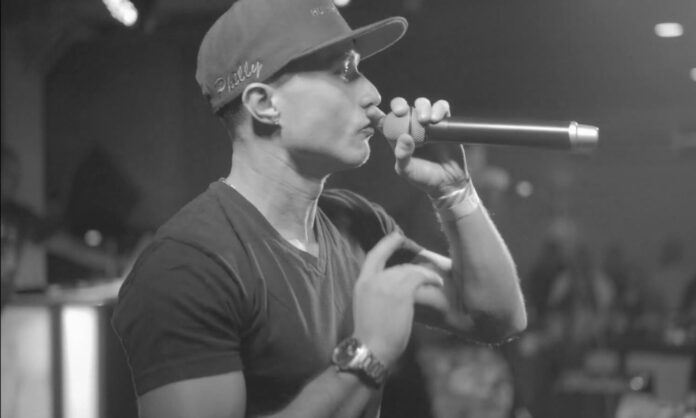 The year 2020 has been undeniably challenging on all facets of life. With world wide community and business shutdowns due to the novel coronavirus, people all over the world have lost money, lives, careers and ultimately their own way of living and personal happiness. With the world turned upside down there has been little to look forward to these days, as each day feels like a repeating loop of the same unsettling situations.
No matter how dark the days may seem, which grow even darker as winter approaches, there is always a silver lining to be found. Pop star Leon Budrow has been searching for this lining, as 2020 all but ended the momentum he had built the previous year.
"Last year (2019) was amazing. I had finally reached my dreams and began living the life I had always wanted." Budrow explains. "The entire year was filled new shows, nationwide tours, new music and plenty of great time with friends. I had great plans for 2020, until the coronavirus hit."
Coming off of such an amazing year, which included three tours reaching 32 performances, 24 venues, 21 cities and 13 states, Budrow was set to release a new album, which he was working to promote with another nationwide tour. That is until the virus derailed his plans.
"It really sucks that all of those plans had to be put on hold. So much money and momentum was lost this year, especially within the entertainment industry." Budrow states. "It's been really difficult to push forward, but I won't give up."
With so many plans lost and so little to find inspiration from, Budrow made a choice to begin working on himself. It was then that Budrow began reading many books, most notably Armand Peri's top seller "Unparalled Success."
"There are a lot of books out there that you can read and listen to that will no doubt help you through any tough times you encounter, but I found the most uplifting and beneficial information while reading 'Unparalled Success' (by Armand Peri)" Budrow explains.
Peri, a former professional body builder and world renowned entrepreneur, most certainly knows a thing or two about motivation and success. An artist and author at that, the entertainment mogul has taken over the night club scene with the world's hottest male revue's and drag show productions – including the world famous Hunk-O-Mania Male Revue.
"Whenever I was feeling down or off track, I'd reach for Armand's book." Budrow states. "The book contains so much valuable and uplifting information, but what I like the most about it is that it is an easy read. Everything is perfectly outlined and to the point, it is an incredibly helpful book to have."
"Unparalled Success" has become a popular read for people all over the world looking to better themselves and improve their lives. Given Armand Peri's life experience, the words outlined in his book are most certainly life changing.
"The book really gets right to point by addressing the major areas in your life that you need to focus on for "Unparalled Success." The first chapter outlines each area for you, making a great reference read in itself – but then dives deeper into each specific area in following chapters." Budrow explains.
"The book contains so much information, from the importance of a happy home life, how to set and take action on a goal, the importance of financial freedom, physical and mental health, and even provides fitness and nutrition tips."
Using Peri's book as a motivational tool, Budrow was able to stay on track during 2020's difficult times, referencing the books chapters for each area he felt he needed additional support with.
"I'd say I've read the entire book front to back at least three times now." Budrow explains. "Aside from that, I often find myself referencing specific chapters and ideas within the book whenever I need that additional boost for whatever subject I am facing at that time."
"The book as really helped me through this rough year, and I highly recommend it to anybody that is looking to make positive change in their lives."
Follow Leon Budrow & Armand Peri on social media at the links provided, and be sure to purchase your own copy Armand Peri's "Unparalled Success" (available on Kindle and Hard Copy) at the link below.
Leon Budrow
Instagram @leonbudrow
Twitter @leonbudrow
Https://www.facebook.com/leonbudrowofficial
Armand Peri
Instagram @lifeperiway
Twitter @armandperi
Https://www.facebook.com/ArmandPeriBodybuilder
Unparalled Success