Released August 27th, 2021 on IGTV & Dmt's YouTube channel! This release has been teased a few times over the last 6 months. Big big shouts to the fan base for really turning me up on this one, Dmt Continues his insane run over the last few months.
Once again the Psychedelic Rockstar has shown how to take over in the music world, Dmt Braking 10 Million Streamed on IGTV! through the new monetizable service it has become Dmt's top platforms racking up over 30 Million Streams between all 4 Visual & reach and engagement over 6.8 million Interactions across all 4 Music Videos found on his IGTV PAGE!
It has so so crazy to watch this yung artist completely change his message sound and representation of his much and creative projects has been mind blowing to say the least.
The 22 Year old artist from flint Michigan making a name for himself braking out of the underground, DmtDream is elevating at a rapid rate in the mid west coast. Dream has stayed consistent with releasing new content for psychedelic fans & conscious music lovers as well, 7th Seal is a phenomenal drop one of the best from The Psychedelic Rockstar. It walks through many thing his struggles with societal influences. One of Dmt's more relaxed groovy feels. Dream has also launch his official clothing, accessible through his Ig on the Shop or Guide section & his artist website(www.dmtdream.org/).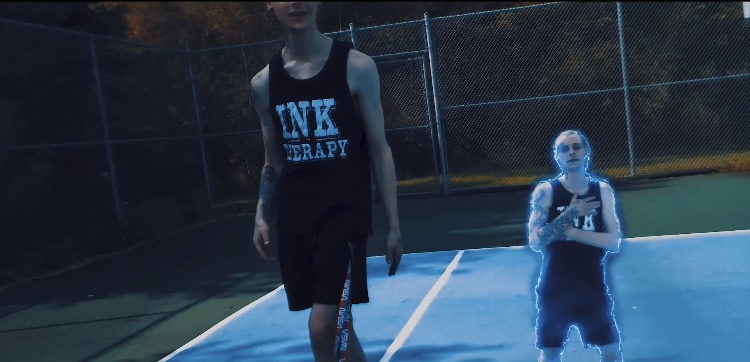 With summer quickly fading out into fall, DmtDream is one of the more refined put together Independent Recording artist. Dmt will release only Music Video's this year there will be no audio's. All Music Video's will be found on his IGTV as that is Dmt's primary platform, there will be surprise YouTube drops from time to time as DmtDream is building his page & content with REAL engagement for his YouTube channel!
7th seal also journey's down Dmt's Psychedelic experiences. how they have shaped this new up & Coming Artist. He is roaring his Psychedelic patterns through the mid-west coast of the United States. Feature prices have gone up (1700$ verse only / 3,000$ – Verse – Press – social media coverag / 5,800$ – Verse – Press – social media coverag + Video)
IGTV official Music Video Stats
7th Seal official Music – 10.9 M's with IGTV (Released August 27th 2021 with IGTV)
Language of Love official Music – 6.2 M's with IGTV (Released June 23rd 2021 with IGTV)
Every Color official Music – 6.1M's with IGTV (Released July 2nd 2021 with IGTV)
Legendary Ft. Space King official Music – 8.9 M's with IGTV (Released July 31st 2021 with IGTV)
Dmt has Broken 30M's with IGTV & trending on Billboard Hip-Hop currently in all 3 available spots!
Trending on Billboard Hip-Hop For the following IGTV OFFICIAL VISUAL'S for DmtDream conscious approach! (All Links found on home Page @ www.dmtdream.org/ )
7th Seal
Language of Love
Legendary Ft. Space king
Notable Published
Coverage on Dmt's Music & Influence – Kazi Magazine, Billboard World Music, Billboard Hip-Hop (3x), Elevator Mag (3x), Stardom101Mag (4 Issues), "Medium" &
"ThisIs50" Announcing him as "A Top Artist To Watch in 2021" as well as, RedX Magazine, NBC & CBS (Exclusive Interview), Apple News, U.K. Herald Tribune, Fox 43, Fox 40, SNN TV, Fox 28, Music Industry Watch, New Music Reporter, RFD TV, Music Industry Post, British Music Digest, Entertainment News, Music Industry Today, & EIN News!
Links for for information on the Psychedelic RockStar, DmtDream!
Artist's Website
IGTV – 7th Seal Official Music Video
Instagram page
https://www.instagram.com/thepsychedelicrockstar/
Twitter page
TikTok page
www.tiktok.com/@thepsychedelicrockstar
YouTube Channel
https://www.youtube.com/channel/UCup8dqOv51Df2vRM1vG4rHw
Billboard Hip-Hop press
"7th Seal"
https://www.billboardhiphop.com/2021/09/dmtdream-radiating-his-vibrations-dream.html
"Language of Love"
https://www.billboardhiphop.com/2021/08/dmtdream-showcasing-his-conscious-sound.html
"Legendary" Ft. Space King
https://www.billboardhiphop.com/2021/08/dmtdream-flexing-his-legendary.html