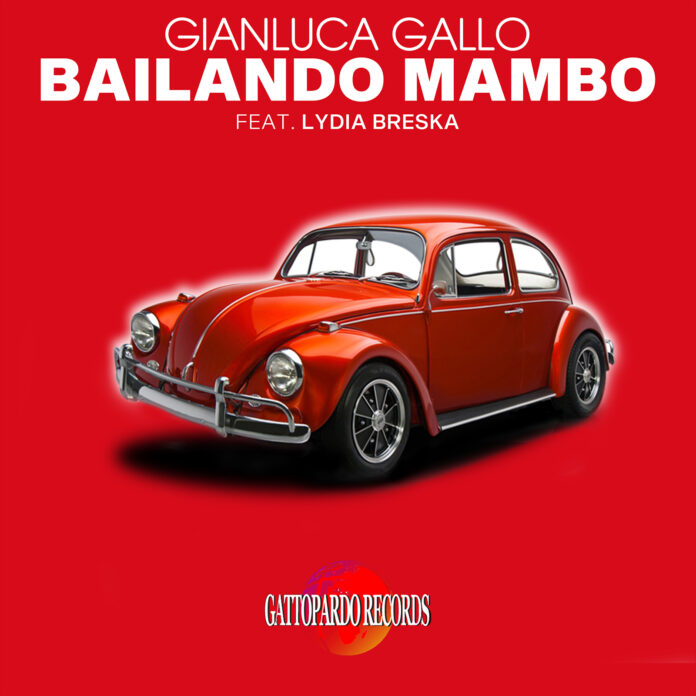 The rising talent of Gianluca Gallo is giving something to talk about now through the song "Bailando Mambo" where he, in complicity with Lydia Breska, exploits the Latin rhythms seeking to make more and more audiences dance.
With extensive experience behind and having success on his side, Gianluca Gallo once again shares with his audience all that potential that he possesses, although today it is the Latin rhythms that give account of his voice and charisma, this through a hundred percent song.
Dance hundred entitled "Bailando Mambo", where he also shares his talent with that of Lydia Breska who, with her vocal timbre, gives this proposal a feminine touch to make it even more palatable to the auditory sense.
"Bailando Mambo" is a piece that invites body movement from the first notes, a story that is told in two languages, seeking not only to conquer the auditory sense of Gianluca Gallo's loyal followers but also of those Latin audiences who like rhythm contagious and who is looking for proposals impregnated with quality and talent.
At the same time it means the new musical step for Gianluca after the great success he achieved with the remake of the very popular song "Susanna", a work that had obtained more than 2 million visits on YouTube, more than 1 million reproductions on Spotify, more than 50 magazine slots in the US and Europe, plus 1,500 radio stations around the world and 1 month of broadcast on MTV US.
In this 2021 it is time for a new proposal one hundred percent danceable, loaded with a lot of Latin rhythm and with the quality and talent that has characterized the career of Gianluca Gallo, an artist who from a very young age showed his musical abilities and who have done it.
Led to be a great figure not only in his native Italy but also in other countries where the public dances and enjoys his proposals. "Bailando Mambo" will be available on all digital platforms, a proposal by Gianluca Gallo to brighten this time that is being lived worldwide and that is necessary for many people who are looking for in music, a proposal with quality that is the perfect pretext to start dancing.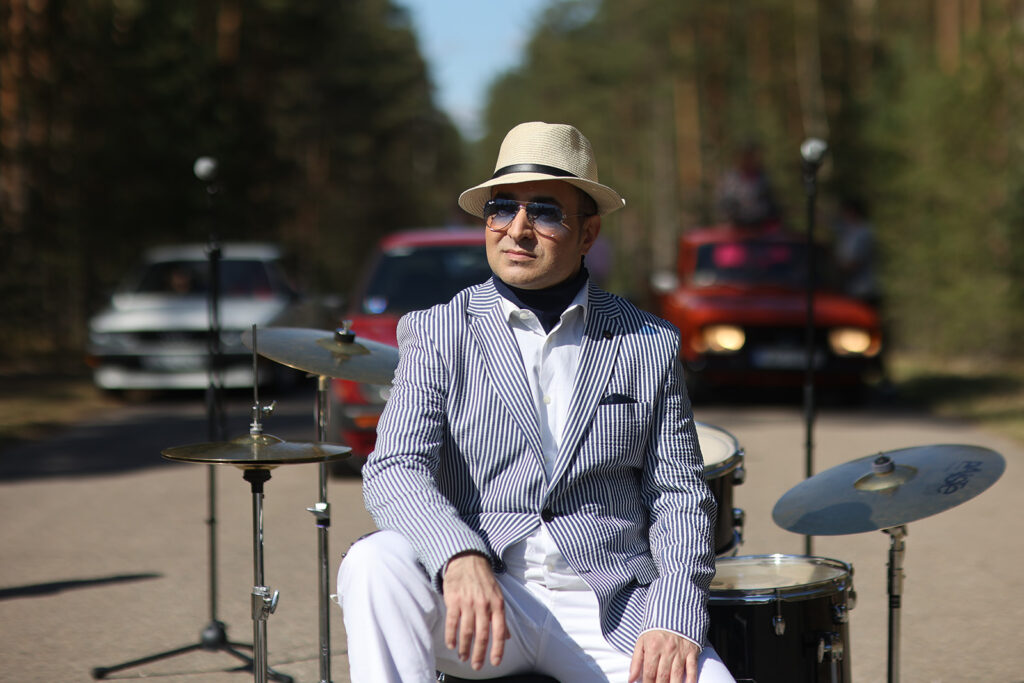 BIO
GIANLUCA GALLO
Born in Agrigento in 1974, Gianluca Gallo began playing the guitar at the age of only 12. at the age of 13 he passed her exams entering the Music Conservatory of Palermo. at the age of 16, he formed his first Rock group, not neglecting his studies at the Conservatory. In the meantime he began composing and singing Italian Rock style songs and after having sent auditions to various show agencies, he was called to perform in the concert of some singers such as Francesco Baccini, Luca Barbarossa, Andrea Mingardi, Los Locos. In 1998 he recorded a song titled (Quanto Tempo) and it is thanks to this song that has been successful in Sicily and southern Italy, this song is passed on the radio and Gianluca is called as a guest in various events of Piazza and also host of television programs . In 1999 he began his Tournée with 7 dates in the Sicilian squares, with Pop Rock songs written by himself, obtaining great favor from the public and reaching in some squares an audience of 5.000 people. In 2001 he finally released his first single CD titled (Un tuffo al Mare) a joking single that goes a bit 'out of the rules, the electro-pop-Latin style, and this time begins another tour with 10 dates. In 2007 comes the single (È Tardi … Arrivederci) that brings Gianluca a decent success in Italy, first through a television commercial that uses the song and then through over 400 national radio stations that pass the song. 2020 Gianluca is the time of Susanna, this is a remake of the very popular Susanna song. Susanna had obtained more then 2 million views in YouTube, more then 1 million plays in Spotify, more then 50 magazine in USA and Europe, more then 1500 Radio worldwide and 1 month of streaming in MTV USA.
2021 in 13 of May Gianluca will Release the new song Bailando Mambo in Latino Style in all digital platform Worldwide.
SONG INFO DOCUMENT
TO BE COMPLETED BY ARTIST
Artist Name: GIANLUCA GALLO
Song Title: BAILANDO MAMBO
Release Date: 13/05/2021
ISRC Code: QZHN42116805
Main Genre: LATINO
Sub-Genres: POP LATINO
Instruments Used: DRUM, PERCUSSION, SAX, TRUMPET, TROMBONE, PIANO etc. Similar Artists For This Release: LOU BEGA, GENTE DE ZONA, LUIS FONSI
How Was The Song Recorded (what was the process like, who was it recorded with, how was the track create)?
I am Gianluca Gallo, I have created my song in my recording studio.
I done all the things, Because I am Guitar Maestro and Singer songwriter, also I am Sound Engineer.
What Inspired You To Write / Create The Track?
I was Inspired to the Latin character in general, of course I have my style, that's why in my previous release Susanna can listen the saxophone and this have again to the BAILANDO MAMBO
What Is The Message You Wish Listeners To Take Away From The Track?
My Message is: Enjoy my Bailando Mambo and start to dance with my song.
How did you get into music?
I was very young when I start to play, then I was study in Conservatorio of Palermo guitar and singing.
Any Previous Press / Radio / Streaming Coverage You Have Had Before
in 2020, SUSANNA
Do you have any gigs/tours planned in the future? Where?
We talk now, but no sure, hope in Mexico, Nicaragua, Miami , America Latina
Anything else that you can think of that is really important and you want people to know about you?
Yes, The people need to Know, I love the music and love to stay in contact with my funs, and I hope we will asap start with my TOUR BAILANDO MAMBO
Additional Information:
Artist name: GIANLUCA GALLO song title: BAILANDO MAMBO Music genre: POP LATINO
Apple link:
Spotify link:
https://open.spotify.com/album/1wpcJWUdCoz1yx6NOYg7VY?si=0u_uzOf- T ses2K31LnBYFw

https://www.facebook.com/Gianluca-GALLO-545159259003991

Instagram:

https://www.instagram.com/gianlucagallo_5/

Twitter:

https://twitter.com/Gianluc75382136