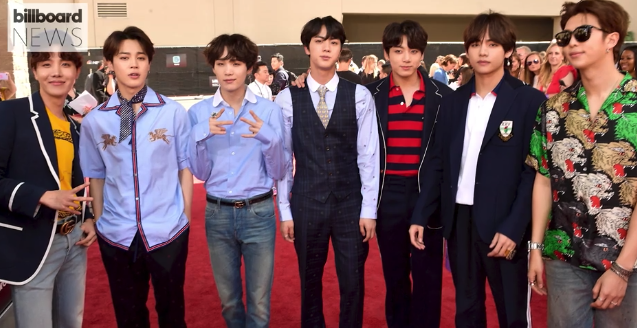 Mega TV's "Mi Barrio" sketch show featured a xenophobic skit mocking COVID-19 with actors parodying the South Korean group.
Chilean TV network Mega issued an apology to BTS on Tuesday (April 13) following intense backlash over a COVID-19 sketch on the show Mi Barrio that featured actors parodying the South Korean group. According to the Korea Times, the racist, xenophobic skit that aired on Sunday (April 11) had five comedians dressed as BTS members, who introduced themselves as "Kim Jong Uno," "Kim Jong Dos," etc., speaking in mocking Korean accents, getting vaccinated and making inappropriate jokes about Asians and the novel coronavirus.
In reaction to the controversy — which unleashed a flood of angry tweets from the ARMY demanding an apology coupled with the hashtag #ElRacismoNoEsComedia (racism is not comedy) — the network issued a mea culpa on Tuesday (April 13). "On the controversy unleashed this weekend as a result of a sketch broadcast on the program Mi Barrio, Megamedia wishes to declare the following: humor helps people deal with the difficult moments of the pandemic that we are going through," read a translation of the statement.