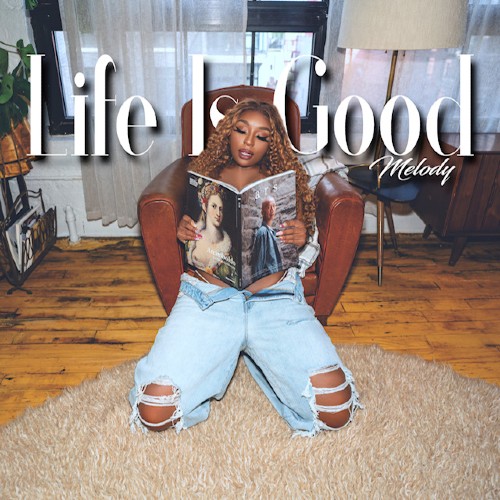 In music, if everyone is going in one direction, sometimes it's wise to go in the opposite direction or attempt to create a whole new path. And that's exactly what Brooklyn, NY based R&B/Pop artist Melody is doing. She crafts rhythmic and alluring songs with a Hip Hop and DanceHall vibe. She elegantly unites the retro sound of classic R&B and Pop with the innovative sounds of today's musical landscape. And the end result is phenomenal.
Music is an outburst of the soul. Music is what "Feelings" sound like. Music has the ability to convey that which cannot be expressed. Melody creates musical murals with her songs. She approaches every note with fearless class. Her voice is pure and authentic. With a dynamic vocal style and a no-nonsense approach, the singer/songwriter is definitely on the rise. Her musical sound is both fun and upbeat.
Moreover, Melody has a work ethic that is unmatched, and she has built a loyal fan base in her hometown of Brooklyn and beyond. Combining an immense amount of raw talent and amazing showmanship, she is known for noteworthy performances. She has opened for such acts as R&B artist Tink. Additionally, Melody has done in depth interviews with DJ EmEZ from Power 105.1 and with the world-famous DJ Epps. Also, her music has been featured on Yahoo News, The Source, Billboard Hip Hop and more.
Melody's music is colossal and cinematic permeated with heartfelt content. She is on a mission to create songs that stand the test of time. Standing out in an ever changing music industry is no easy task. But Melody and her team have mapped out a recipe for success. Her intense energy and undeniable flair capture her listeners. The multi-talented songstress is on the fast-track to becoming an unstoppable force in the world of entertainment. This young music phenom is being showered with praises, and admiration for her diverse style and captivating image. Melody is currently heating up the charts with a string of new records such as "Life is Good," "Why?" and "O.L.T."
Follow Melody on Instagram at https://www.instagram.com/yourstrulymelody_/