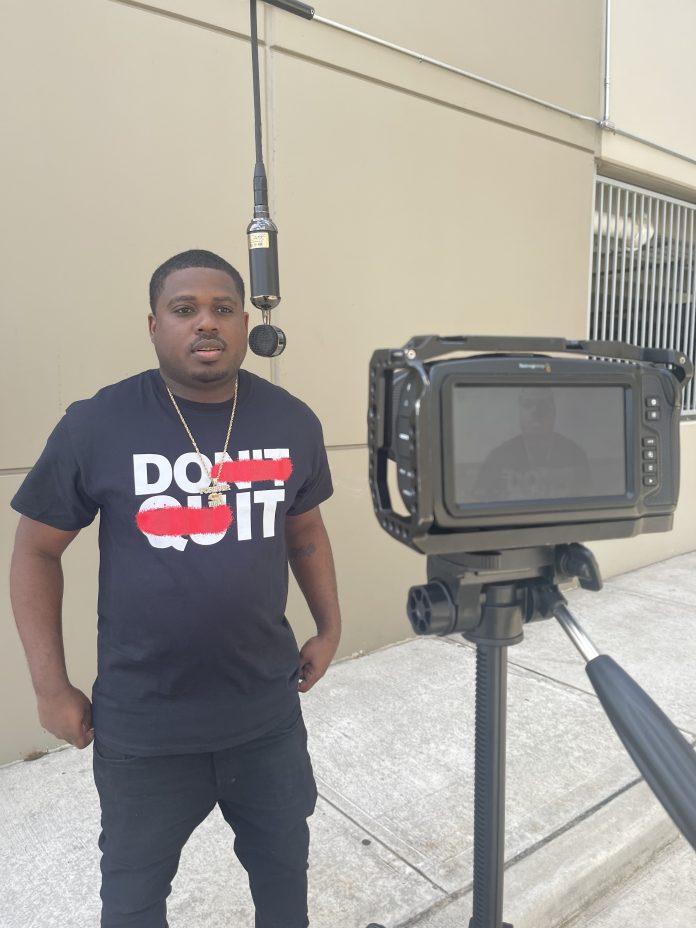 Dee Ross has been rapping since elementary school. He grew up in Shreveport, Louisiana.
In his neighborhood, he's always had a passion for rap. He grew up in the Allendale neighborhood on Webster Street. Allendale was a ghetto and a place filled with poverty and surrounded by violence. All of this gave Dee Ross his inspiration in music.
He began writing down his experiences in the form of poems, which seemed to stick well. The more he performed, the more he got more inspiration and confidence in telling the world about his experiences.

A few more years down the line, Dee Ross began to take his music seriously. He felt that he had a lot to share out there. And Dee Ross was willing not to be selfish with his experiences. When he discovered this, he dropped his first ep titled "ForeverReal," in 2019 on all digital streaming platforms. That same year, Dee Ross dropped another ep titled "ForeverReal 2". In 2020, he came with another ep titled "Forever Dangerous," in which another single is attached to it called "I wonder why;" the both of them got radio play, and were top-charts for the time being. The ep itself got 50,000 streams on Spotify. Fans of his music flocked to the page, leaving comments and recommendations galore! And just last month, he dropped another ep called "Forever Dangerous 2." Fully thrilling his audience every time.

In Houston, he decided to link up with the big labels in the city and make many collaborations with them. He'd done a couple of shows in local clubs in Louisiana and Texas. He'd also launched his own clothing line, 4everReal.com, to cater to his fans' desires.
Furthermore, knowing how he's fast becoming popular in the United States. Many music labels decided to chip in and make him part of their establishment. But Dee Ross knows his worth and agreed to be independent for the time being unless he's got better deals.
With an entrepreneurial mindset, he came up with his record label called "ForeverReal," with various artists joining him to be part of the movement. These artists can be found on Instagram codenamed @ForeverReal [The artist's name].
Subsequently, before music, Dee Ross loved playing basketball. He'd won various trophies back in grade school. But music had always been his skill or passion. According to him, "Music was the only hobby which made me express myself without directly telling others the stuff I was going through."
His most popular artists are Master P, Boosie, and Lil Wayne.
Instagram handle:  https://www.instagram.com/deeross318/
 
Apple Music: https://music.apple.com/us/artist/dee-ross/1441277797