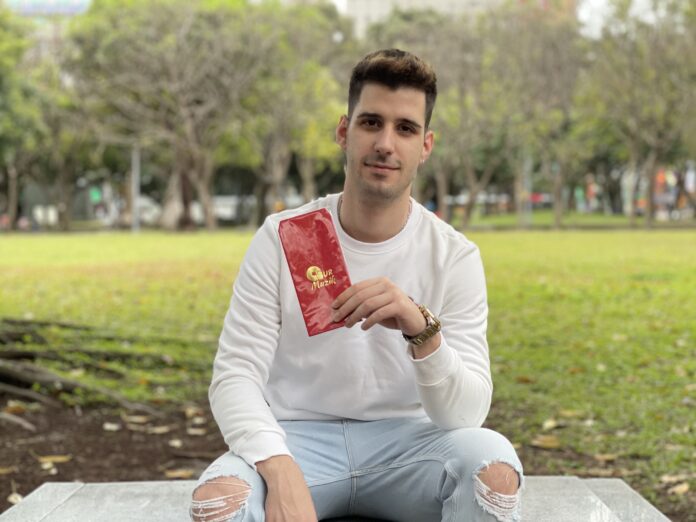 How Did You Get Into Music & For How Long Have You Been Producing?
I've always been into music and since I was a teenager, back in Italy, I've explored every angle of it and how to create sounds and later songs. I am an early self-learner, this passion led me to fall in love with the art of being a DJ and a music producer afterward. I've been strongly influenced by the techno and house scene from Catania, my hometown. It's been more than ten years since I've aimed to start a career in releasing music and performing.
What Inspires You & What Makes You Want To Keep Producing Music?
I am driven by emotions, when I'm in the right mood my creativity would show up and it would start to throw new projects out of my mind. I remember the day I put together "Resistance", for the label Neu Gravity, I was pretty stressed due to personal issues. In the evening, when everything's solved, I was finally released and excited. At that moment I got the spark and I started working on the track all night long.
What Do You Feel Are The Other Elements An Artist Needs To Have As Part Of Their Product To Go Out There And Pitch It?
Nowadays I'm seeing so many artists with too many similarities and the same flow. In my opinion, an artist should have something out of the ordinary to shine. Talking about music, the sound should be unique, an artist's mark. This is what I always try to do when I write my pieces, I want listeners to feel the difference and enjoy it.
What Are A Few Key Lessons You've Learned About Producing That Other Aspiring Musicians And Producers Could Take Advice From?
Don't care about judgment, take the energy from haters and convert it into your music. Believe in yourself, you create your destiny. Never stop chasing your dreams. I had to move from Italy to Taiwan to achieve my goals, it's not easy at the beginning but never give up
In Your Opinion, What Classifies As A Good Mix And A Good Master?
Mixing a track is that moment where you combine layers of audio to make one final track. From my point of view, when producing a track, everything should sound harmonic and in a complete frequency balance.
That's already a key point, if you got this, you have a good mix.
Mastering is taking that completed mix out and preparing it for distribution. It aims to enhance and balancing particular characteristics of the track, by using Eq, compressors, limiters, saturators, imagers, and meters. It's the cherry on the cake!
From DJ Producer To Entrepreneur, How?
I founded "Our Muzik", a community that aims to bring European music style and spread House and Techno around Taiwan and Asia. In 2020 we organized our first successful festival attracting global attention and international press such as Mixmag Asia. We are growing up and our audience as well. The next step will be to register "Our Muzik" as an official record label and to start releasing the music of Taiwanese talented producers and artists from all over the world.