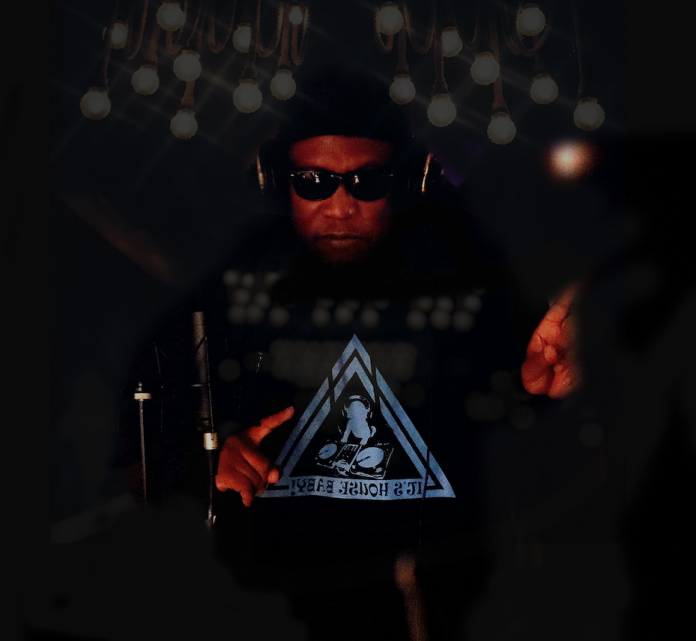 BB: First and foremost, are you spiritual?
HD: Yes, I am, and I believe and know that God has given me this gift to voice my beliefs
through poetry
and house music.
BB: How did you get introduced to House Music?
HD: Robert Williams, Ron Hardy, Frankie Knuckles, and a close friend introduced me to Chip E, who at the time had put out singles like "Time to Jack" and "It's House" help myself, Ron Hardy, Larry Heard, and Robert Owens create the house hit "Donnie,"
Who is your favorite house producer?
HD: Ron Trent, but I have many.
BB: How many singles do you have under your belt?
HD: I lost count, but I would say around 100 with remixes.
BB: Why didn't you sign with the major labels?
HD: At the time, the major label wasn't up on house music in the early '80s.
BB:Word on the streets is you started a new label with Versus Zero Digital?
HD: Ronnie Mcpherson and I have a new label called Versus Zero Digital, and you can bet your bottom dollar that it will be a top contender label for years to come.
BB: What made you put the confidence in Ronnie Mcpherson and his Versus Zero Brand?
HD: Well, I have worked with many labels throughout my career, but this man never sleeps. He wears a lot of hats, but shit gets done. The man is super intelligent on the business side, and he knows how to get to the bag.
I know you are trying to keep it a secret, but when is the "The Antidote" record dropping? It was supposed to drop in December 2021, but we have since pushed the project back to sometime early in March 2022.
BB: You are from Chicago, Harry; why didn't you approach DJ International with the "The Antidote" record?
HD: Because I had already given them another one of my cult classics, "Some Times We Cry," and me being the type of artist I am, I like to keep things moving with other ventures.
BB: Are you and house mogul Rocky Jones close?
HD: Yeah, me and Rocky Jones have had a close relationship since we did "Donnie" back in 1986.
BB: I heard through the grapevine that you were close friends with Curtis "Move Your Body" McClane?
HD: I have been friends with Curtis for over 30 years. I got involved with him when working with Marshall Jefferson on the "Move Your Body" single. We have a single coming out together on DJ International, and it is smoking.
BB: Ronnie Mcpherson told me about the story you told him of how "Donnie" came about; his version was so funny. Can you elaborate on that story?
HD: Donnie was an actual female; she was fine as hell; I met her at Illinois State University. I was a Sigma; she was a Zeta. I messed around and fell in love with her. However, once Donnie found out that I wasn't ready to commit, she started dating a member of Omega Psi Psi; it hurt me so bad I had to write a song.
BB: Do you play any instruments or DJ?
HD: I play percussions and peck on piano, but I'm better at programming, and to answer your question, I can DJ a little bit.
BB: Do you think you will ever retire from house music?
HD: The only way that will happen is to pull the house from my cold dead hands in a casket. Because I consider myself one of the founders of house music, I would never give up something as precious as house music.
BB: Is "Some Times We Cry" going to be on the "ANTIDOTE" record?
HD: Currently, it's on the Jack Master 7 album, which DJ International is releasing. But will be monitoring the marketing of the single, but who knows, maybe a remix.
BB: How do you balance music and life?
HD: I try to balance music and life equally because, in my world, music is the way I view life. That's where music is my canvas evolve then I paint a picture for my fans to envision.
BB:Do you have any hobbies or interests outside of music?
HD: I'm an outdoorsman. I like camping, fishing, and analyzing women; that's my real hobby, Lol!
BB: What is it about creating music that keeps you going?
HD: It makes me excited; I always try to make every song a cut. I want to go down in the house history as a pioneer, the first person to put spoken word into house music.
BB: Well, this concludes our interview; after interviewing you, I too await the release of the "The Antidote" record. I wish you the best of luck!
HD: Thanks for having me.