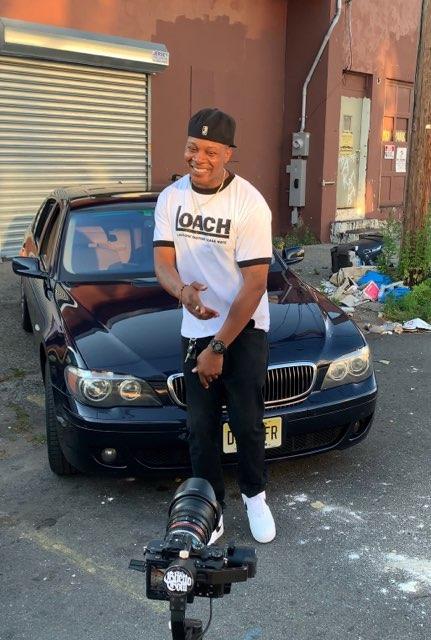 1. When and where were you born? I was born October 19,1985 in New Brunswick, NJ.
2. What's your full name? My full name is Richard Charles Deloatch.
3. Where did you get your stage name from? My nickname growing up in the neighborhood was Rich Porter due to the lifestyle I was living as a young teenager. As I grew older, drawn more to music and making music of my own, the neighborhood shortened it to Rich Po and I stuck with it.
4. What was your childhood like? I grew up as the only child in my house. My father was present, but he was an addict. I found out as a grown man the mother I've been calling mom my entire life wasn't my biological mother, and I met my real mother only once right before she passed. Started hustling at the age of 12 to take care of myself which also influenced my nickname.
5. How many brothers and sisters do you have and how was you parental history? I have 4 brothers and 2 sisters. (See 4 for parental history)
6. What made you start doing industry things and when did you start? I started taking music seriously at around 15 years old. Besides the skills I possess, God truly always put me around the right people. I had the opportunity to be at Ruff Ryders studio and be around celebrities starting at about 15-16. Just bring in their presence and taking the experience all in is when I knew Rap and music was for me.
7. Who were your greatest influences in the industry growing up and who influences you now? Jay-Z is not only my favorite rapper, but my greatest influence. We have so much in common. Besides undoubted rap skills, we are trend setters, make timeless music, and have the ability to reinvent ourselves. Still to this day, he remains the greatest influence in my rap career.
8. What are your greatest goals? My greatest goals is to leave a legacy so my children can be proud, help change the lives of those less fortunate through my charity work, and to become a business mogul.
9. What's to be expected of you in the future? In the future you can expect new music, movie appearances, tours, and great things from my company. I plan to push it to be the best it can be. Failure is not an option.
10. What big shows have you had if any and have you ever opened up for any headliners, if so, who? I had parts in Beanie Siegel's single release, and opened up for artists Young Jeezy, Uncle Murda, and D4L.
11. What makes you different from other artists?
What makes me different is I AM the formula. I make timeless music and know how to reinvent myself to create longevity.
Facebook: Rich Po
IG: RichPo732
Twitter: RichPo12
Snapchat: RichPo732
Clubhouse: RichPo732
Single "DAMN" https://m.youtube.com/watch?v=wLIjH3_qFUo