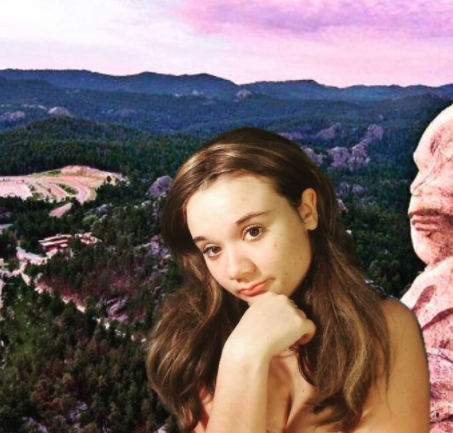 The facets of music and its ever-evolving nature have given rise to a new breed of artist and musician. Noella Rain is a leader in the new school of contemporary artists and She is constantly pushing the envelope and reinventing herself and her sound. Noella Rain a multi-talented singer and songwriter born in Long Island, New York, and raised across continents between Malawi and Long Island. She currently lives between Baltimore MD and Long Island NY. She is an artist that epitomizes the essence of the modern era and she is making music that is thoughtful, conscious, and driven by a desire to motivate, inspire, comfort, and spread love and joy to all those that hear it.
Born Noella Rain Barnhart, Noella Rain has had a vast array of musical influences however she accredits the pivotal influences in her music to Carole King, Adele, Nina Simone, Ingrid Michaelson, Taylor Swift, Julia Michaels, Christiana Aguilera, and Olivia Rodrigo. This varied spectrum of influence has led to the development of Noella Rain the embodiment of originality and she uses her musical acumen and ideas to create an amalgamated and original sound.
This all culminates in Noella Rain producing a musical experience that is enjoyable, easy-going, and fun but still seeks to provoke thought in a contemporary way. Noella Rain also uses her music as a vehicle to express her perspectives and tell stories. Her music is built on the power found in vulnerability. Authenticity is the very ethos that encapsulates her music. Because of this she ultimately developed a style of songwriting that is transparent, daring and full of hope, and reflective of her experiences, thought, and ambitions. Turning pain into purpose and lessons into studio sessions. Her overarching ambition is to touch the lives of people through her music and bring heal to their lives through her music. Her smooth vocals are decorated by effortless intonations that are accentuated by sweet falsettos and soothing warm tones. She possesses a modern-day mix that crescendos with spellbinding emotive undertones. It is clear that Noella Rain is on her way to becoming a worldwide phenomenon and a musician that will continuously change the status quo of the industry
Noella Rain currently has an album dubbed "Phoenix" as well as 3 notable singles titled "Pixies", "Huckleberry Finn", and "Inception" which showcase her lyricism and smooth vocals in a uniquely constructed piece of musical artistry. She will be releasing her latest album dubbed "Beauty in Chaos". It's a 12 track project which focuses on themes of being imperfectly perfect. Her music exhibits not only her versatility and vocal prowess but has surely cemented her style and paved the way for the varied expressions of her musical ideas and artistic craft.
There is no doubt that in the near future Noella Rain will light up arenas and auditoriums and grace the greatest stages the world has to offer and bring beauty and power into her performances. This is the music that will push the boundaries of our perception as well as inspire and drive us to introspective conversations. As long as artists like Noella Rain exist and her story and voice are heard then this is the music that may not change the world but can change the people in the world.