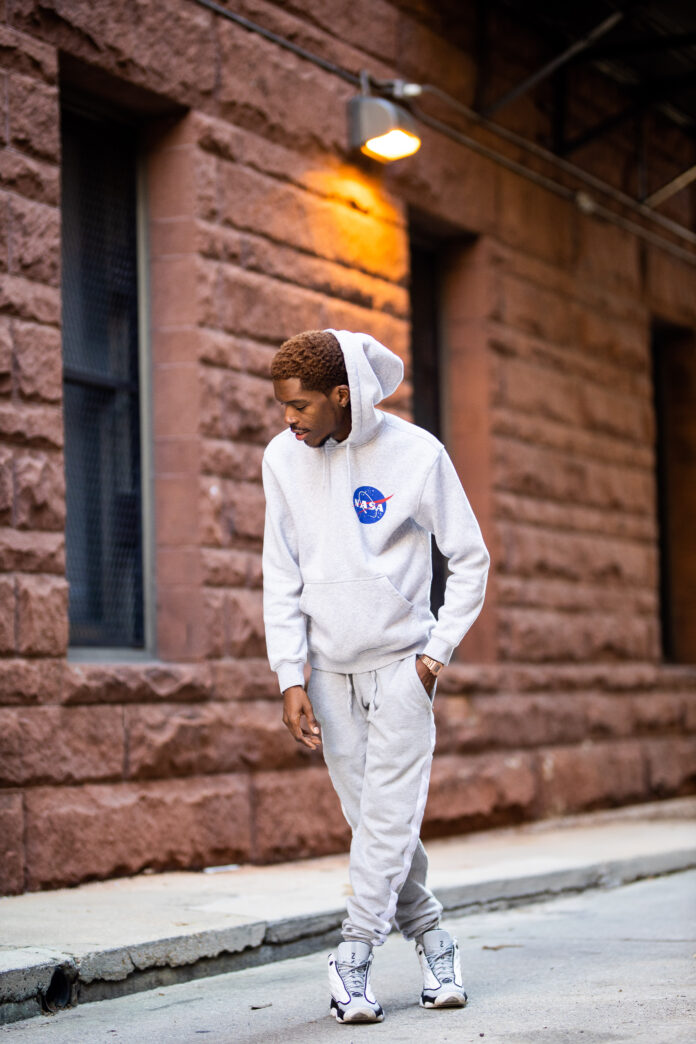 Marcus Alland is a young and upcoming rapper calling Prince George's County, Maryland his home. While Marcus originally hails from Queens, NY, a notorious hip hop hotbed, it wasn't until he moved to Maryland and started singing in his local church choir that he realized the impact that music had on him. Choir participation led to producing beats which in turn led to rapping, all by the young age of 16. He has grown exponentially as an artist since then and his progress is on full display with his latest releases.
Alland's latest single, the inspirational "The Sky Is Never The Limit" is an uplifting message of positivity and serves as a motivational speech to its listeners. With the simple refrain of "…get up and get it…" Marcus encourages others and himself to make the most of the situation. Alland has made a habit of making songs with a positive message as of late. His single "Young Black & Gifted", which dropped in October of 2020, is an ode to the late Chadwick Boseman, a man who greatly inspired Marcus and his ambitions as an artist. Boseman was and still is a hero to many, specifically to many young black men, and Marcus had always dreamed of acting alongside Boseman. While those ambitions will sadly not be realized, Marcus was still able to tap into the creative power that Boseman brought to the screen. "Young Black & Gifted" is an incredible ode to the legacy of Boseman and to the limitless potential of all young and gifted black men and women.
Over the past decade plus there has been an ongoing conversation in the hip hop community about the value of so-called 'conscious rap' as opposed to top 40 or radio rap. Marcus Alland has made it clear with "The Sky Is Never The Limit" and "Young Black & Gifted" that there doesn't need to be just one or the other and that both genres can flow seamlessly together. "The Sky Is Never The Limit", while carrying an uplifting message, is also a straight-up banger. This is a "windows down on a summer night, rolling with the crew, volume all the way up" kind of song. Its' energy is infectious, and if you play it on repeat you'll be three spins in before you realize the song has started over.
Rap has suffered no shortage of young and talented up and comers in the past decade and it is safe to say that the genre is in good hands with the amazing crop of artists who have arisen over the past few years. It should also be noted that there are a whole 'nother crop of young artists who are banging on the door demanding to be heard, and Marcus Alland is most definitely one of them. And while Marcus has certainly carved his own path musically his swagger is reminiscent of another well known DMV resident and rapper, Wale. Marcus' talent and ambition are a force to be reckoned with and it would be no great surprise to see him dominating the rap charts in a years' time. He has the bars, the production skills, and the message to take himself to great heights. After all, the sky is never the limit for those who are young black and gifted.
Written by Ian Logue