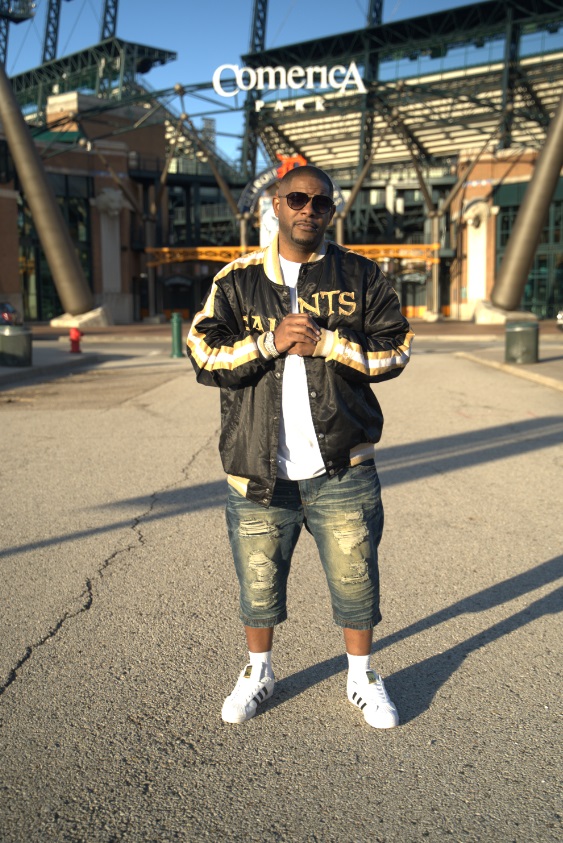 Detroit, also known as "Motor City", inspired by its ties to the auto industry, has an accomplished artist and an even more inspiring entrepreneur to its credit – Jantoin Thompson, professionally known as Jantoin Thedon, grew up on the west side of Detroit, and revving up the international music industry.
A recording artist, producer, engineer, and songwriter, Jantoin sure can don many hats. This talented professional is self-taught and strongly believes in becoming the best version of who he can be. Featured on ABC, NBC, CBS, Yahoo! News, Yahoo Finance, Jantoin is inspired by today's young entrepreneurs that are really taking advantage of technology & the internet.
Determined and ambitious, Jantoin possesses an innate drive for success and motivation. One who does not believe in being trapped by society's dogma and living on other people's thinking, Jantoin sure is a true hustler. His entrepreneurial ventures is a true reflection of the courage he possesses to follow his heart and intuition. He openly admits that everything he knows today is because he taught it all himself. One is just left amazed by how much this man can accomplish in life.
With 2 Pac, DMX, Jay Z, and a Detroit based hometown group, Rock Bottom Entertainment, serving as musical influences, Jantoin claimed his music game back in 2021. With his new single called Stunna Shades (Remix) that just dropped, this talented artist is rapidly climbing the charts on all the top streaming platforms like Spotify, Pandora, Apple Music, YouTube Music, Dreezer! A Double Platinum Records feature on ReverbNation surely makes us believe that Jantoin is a phoenix rising from the ashes after briefly retiring from music in 2013.
Not a man who can be kept from performing at this best, Jantoin entered entrepreneurship during his break from music. Since 2013, he started trading on the foreign exchange market & binary options and mentored others to do the same. Jantoin indeed boasts of a strong social media influencer network, as is seen with how much his following blew up from a stagnant 1,600 followers to well over 75,000+ in a very short time. An avid fitness enthusiast, Jantoin also sells detox products that promote weight loss & a healthier lifestyle. A believer in a healthy body leads to a product mind; he has even published a detox book, now available on Amazon. A financially wise mind set driven entrepreneur, he spends most of his time travelling and continually brainstorming ways to help his partners make additional income.
Known to listen to the tune of forgiveness, compassion, community support and coming together to raise the collective vibration of human consciousness, Jantoin is on track to set up an outreach program. The program shall be focused on helping underprivileged youth. A father to two wonderful girls ages 15 & 16, Jantoin is equally driven to empower them to become successful business owners just like him – the mark of a true mentor.
Led by the hope to bring joy to someone when they hear his music, Jantoin is a role model for youth, preaching self-reliance, giving back to society and the entrepreneurial hustle.
"Stunna Shades (Remix)" is available now on all streaming services.
https://www.instagram.com/jantoin_thedon/ (@jantoin_thedon).