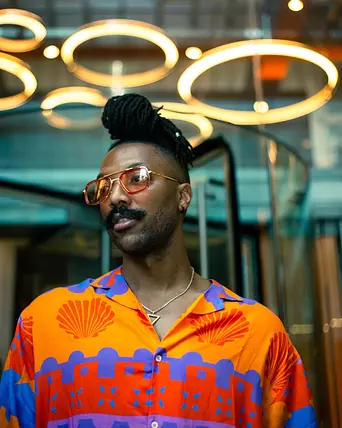 Relatability, to Bryant Gilliam – Saynave (rhymes with rave) – means music that is about things relating to the lives that most people live daily.
Hence his newest single, "The Cookout," released from his upcoming EP Stay Connected, scheduled for release on August 4.
"We threw a cookout for 'The Cookout' video," he said. "I mean, it's like, I go to a strip club here and there, but I'm far less likely to make a song about going to the strip club and spending a bunch of money, right? What do I go to more? I go to a lot more cookouts and barbecues." Emphasis on "a lot."
The cookout in the video features a party thrown by Philadelphia-based event group One Jollof. Bryant's rap scenes were shot in the first hour, before the party arrived, and the rest of the video is of the party.
"It makes a much more easygoing song," he said.
And that gets to more than just relatability. It also goes to his style, what he wants his music to be and do and how he thinks about it.
Another example is another single that has been released ahead of the EP. Called "Speak the Language," it's about many of the languages of daily life – money, time, clothes, favors, cars and boats, life, lies and, of course, love.
On one level, it was inspired by one of his hobbies, learning languages, and his wife, who is from Kenya, so he is learning Swahili, one of the languages of Kenya.
And on yet another level, the cover for the EP Stay Connected will be a wedding photo of Bryant and his wife.
His style is laid back, and his subject matter of daily life and issues in the wider world are all tied in with the intent of his music.
Most of popular music, he says, at least in hip hop, is, "in the commercial space, not interesting. It's very derivative. It's easily replicable."
"When I think of Radiohead, or The Kid Laroi, it's very interesting. It's all over the place. It's weird, but very interesting. Tyler the Creator or Kendrick Lamar is very interesting music, you know? It makes you have an opinion."
That view of music comes from a widely varied experience. His first real exposure to music was saxophone in middle school-high school band and orchestra. Then came video game music, and he can remember the name, if not, he says, the name's pronunciation, of the video game composer Nobuo Uematsu.
Top 40 tunes also came before hip hop, introduced to him by a cousin.
"I started listening to a lot of like old Kanye, Jay Z, like a lot of that stuff which got me into the art of it. Nowadays, I'm listening to everything. I'm big into bands, big into just whatever is musically interesting."
He mostly writes his own music and all his lyrics. In his songs he talks about things in his life and things he thinks about. One of his songs from earlier this year is "Pray for Ye," about Kanye West and his troubles.
"It's a quick single I put out because I was praying that Kanye wasn't going crazy. And I had this beat, and I was like, 'Oh I have an idea for a song.'"
And thus did a prayer became a song, and the feelings behind it led into another aspect of Saynave's musical art.
Kanye's early music, he said, was "thoughtful and relatable."
"He was very unique in capturing emotions and topics that were really relatable in the hip hop space," he said. "But now he has become a caricature."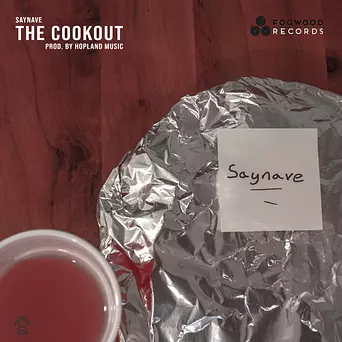 Expanding on that idea of caricature and pretense, he borrows a wrestling term, "kayfabe," which is the name for the way the made-up storylines and rivalries of professional wrestling are portrayed as real. A lot of that same kind of pretense has worked its way into hip hop, he says.
Because hip hop is culturally based, he says, an archetype of what rap is and isn't comes into being, almost like a law.
"Country music is probably the closest analogue," he said. "It's a very culture driven genre, and if you don't pass the smell test, you're almost not even let in." He identifies a similar dynamic at work in rap and hip hop and results in a lot of nonsense "that's just put out there and called art."
"And I'm like, yes, it passes the smell test, but it's not good. Or productive."
As for him, where does he want to go musically? "Personally, I mean, obviously, take me to the Grammys, right?"
"But," he said, "without sounding preachy, most people are out here working regular jobs, trying not to get in trouble, and could probably use music that more relates to what they have going on. My main goal would be to help evolve or mature hip pop in a way that makes rap more acceptable in a traditional sense. My goal is to help evolve the art form in a way that I think benefits everyone."
Stay connected to Saynave to follow his evolution and look for his music, including the upcoming Stay Connected, on all platforms for new music, videos, and social posts.
Website: www.saynave.com
Apple Music: https://music.apple.com/us/artist/saynave/1489656783
Spotify: https://open.spotify.com/artist/1XOE30vdteGiHtuu3tk1QD?si=QBGN2kDkSVSy9acpjq4t2Q
Soundcloud: https://soundcloud.com/saynave
YouTube: https://www.youtube.com/saynavemusic
Twitter: https://twitter.com/saynave
Facebook: https://www.facebook.com/saynave/
Instagram: https://www.instagram.com/saynave
TikTok: https://www.tiktok.com/@saynave