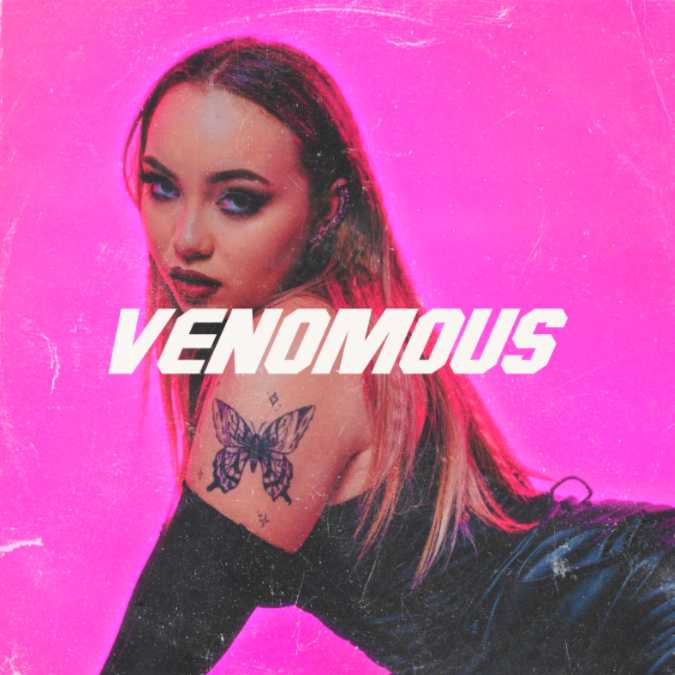 Australian singer-songwriter India Dupriez is electrifying listeners with her newly released pop single, "Venomous." The new song features Dupriez's intoxicating vocals, a captivating beat line, and hypnotic bass lines that entrances listeners. Perfect for playing at a party, while cruising down the highway, or while relaxing, "Venomous" manages to please the ears of all music lovers. The three minute and thirty second song mesmerizes listeners with its spellbinding sound and poetic, hard-hitting lyrics. Long-time listeners of India Dupriez are sure to enjoy this chill melody.
As a songwriter, India Dupriez lets her teenage angst shine through by creating pop music with lyrics that pack a punch. Lyrically, the song is a ballad about a woman in love wanting to seduce a man they are after. The poetic and edgy lyrics tell a story of a venomous woman infecting a man with her love. The title "Venomous" is repeated through the chorus as Dupriez recounts the toxic love story of a woman refusing to let go of her lover, regardless of how poisonous their relationship has become.
"Music and poetry have always been passions of mine since I was a young girl. When I create and write songs, I blend the two, infusing my poetic nature into my lyrics," shared singer-songwriter India Dupriez. "As with all the songs I write, the lyrics are open to interpretation, but I try to paint a picture or tell a story with the music I make. My goal is to create something that makes people feel. Music can be so emotionally powerful, and it has always been a way for me to explore and express my emotional experiences."
The 18-year-old pop artist's unique and enticing sound is infectious, gaining her thousands of monthly listeners on popular streaming platforms such as Spotify. India Dupriez has become well-known in Australia for her mesmerizing pop music with an electro touch. She gained popularity across the Gold Coast by attending Open Mic nights and busking on the streets. Her voice has been compared to world-renowned pop singers such as Billie Eilish and Gracie Abrams. Although Dupriez is an up-and-coming musician who is new to the international music industry, she is already working with some of the top producers in the world. She is currently represented by Los Angeles-based management company, Symba Music Group. The young artist has also worked with California music producers who have worked with legendary pop artists such as P!nk and Justin Bieber. Dupriez may have Gold Coast roots, but her magnetizing music is gaining popularity worldwide.
At the young age of 18, India Dupriez is already on her way to becoming one of the world's next big pop stars. Her spellbinding music is captivating listeners of all ages. The newly released single "Venomous" by India Dupriez is available for streaming now on all major streaming platforms such as Spotify or Apple Music. Listeners can find all eight of India Dupriez's released singles on Spotify.
To follow the latest updates from India Dupriez, check out her social media here.