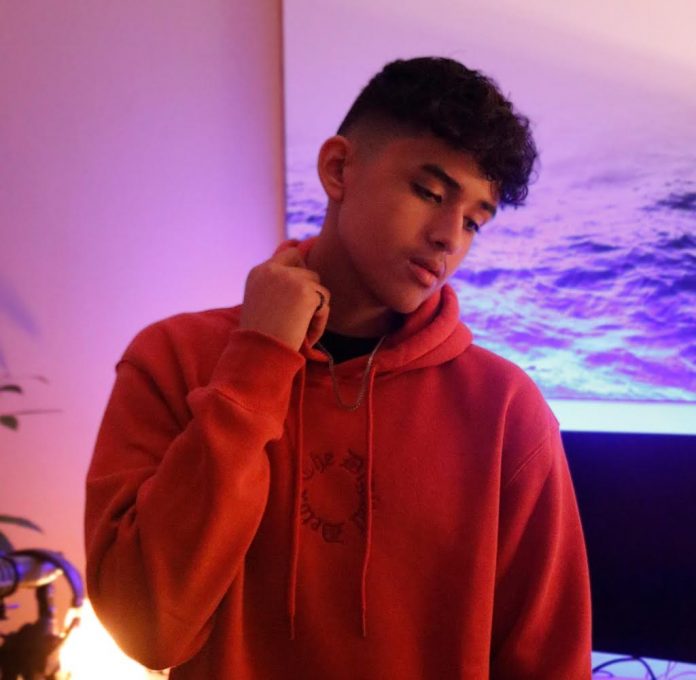 Jarom Su'a is 15 years old but making some noise in the music industry. After finding Jarom and his music we heard sounds and overall sonics that haven't been done before. An amalgamation of distinctive textures, hard-hitting drums, and memorable melodies; is a compilation of sounds wise beyond his years.
Jarom just recently dropped a record titled "I LIKE IT" featuring the acclaimed Nic D know for his hits "Fine Apple" and "Icee – Pop." Even though Nic creates summer vibes mixed with that upbeat pop. Jarom was able to make something different, the complete opposite actually. His interpretation on R&B, Trap Soul mixed with a Dark Pop bring Nic's vocals to light and over all makes this track one to put on repeat. This is his first single from the soon to come album.
Jarom announced a few weeks back via his instagram that he is in album mode. Working on his debut project as a producer/writer and sprinkling in some of his unique vocals. He is "looking forward to sharing it with the world." I know everyone is staying on there toes with his next release because his sound is so different. Every drop is a fresh sound to the world. Excited to see the track list with all features hopefully soon.
In 2021 Jarom signed to Pulse Music Group under the direction and mentorship of Gary Marella & Federico Vindver. His seen collaborations include Lit Killah, Gavin Haley, Trippie Redd, Lil Mosey, Seven Kayne, BEAM, Drake, and many more.
Although many are catching on to Jarom Su'a and his work. He truly is one of those few creatives on the rise that will change everything for music.
instagram: https://www.instagram.com/jaromsua/
Spotify: https://open.spotify.com/track/7qPIB4gWOLCOqEQNOLCkr0?si=K9CevT2vTACAvaK7jGRJDA