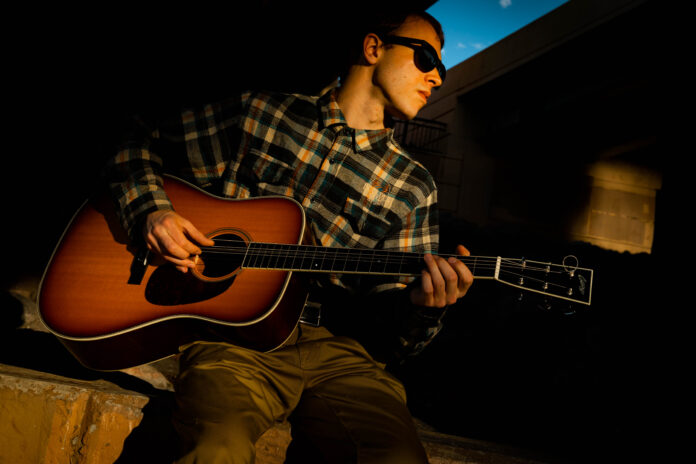 DENVER, CO – A man who has found peace in the acoustic sounds of a guitar and the meditative creation of his music, Royce DeZorzi is truly an interesting musician. Self-taught and connected to the nature around him, DeZorzi's music has found a home between introspective and expressive.
DeZorzi's music career began with a guitar left to him by his late brother. "I've always loved music," he explained. "But I didn't pick up the guitar until after my brother died." He learned the basics from a bandmate of his brother, who refused to buy the guitar when DeZorzi attempted to sell it.
From that point, in the isolation of rural Colorado, DeZorzi fell in love with old records and the orchestral possibilities of the acoustic guitar. Despite turning to a more synth-based sound while living in Los Angeles during the COVID-19 pandemic, DeZorzi returned to Colorado, the comfortable isolation of nature, and the acoustic guitar. It was at that point that he went on to create his latest album, Denver. 
"The album is made up of meditations of the time and experiences that have shaped me in the last few years," DeZorzi explained. Denver is a collection of tracks created as he meditated on his life, while returning to the comfortable home that is his acoustic guitar. "I would just sit down and play," he said. "It would all just gradually come together."
One of the songs on Denver that DeZorzi found to be the most personally impactful was the track "Reseda". This song looks back onto the stressful and emotionally exhausting time in which DeZorzi had just relocated to Los Angeles. The point where he was still adjusting to it all. "It took a lot of time to get this to where it is," he explained. "When listening to this song, I can picture exactly what it feels like to be there again."
DeZorzi's hope with Denver is that his audience is able to listen to the album and get the same experience as he gets with "Reseda". The project is filled with emotion, honesty and sensitivity and by putting that into the world, he shares a soundtrack to our collective moments of vulnerability.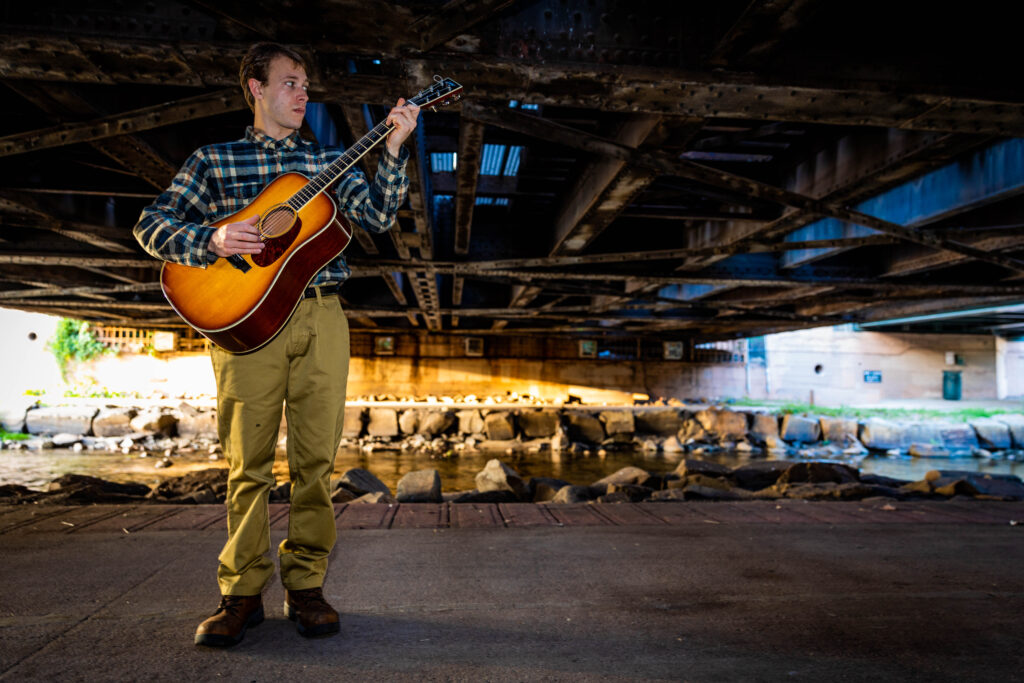 Following the release of Denver, DeZorzi is set on continuing to share his music through upcoming live performances, experimentation into new styles and outlets, and future releases of his music. This artist has an incredible future ahead of him and it would truly be a mistake to miss out on the gorgeous work he has coming up.
Make sure to stay tuned in to Royce DeZorzi on various platforms for new music, visuals and social posts.
Bandcamp: https://roycedezorzi.bandcamp.com/album/denver
Spotify: https://open.spotify.com/album/6zGeZZ5BMF3xOUnOYAPmQW?si=xgjVernQTfa2RbB6bSRsMA
YouTube: https://youtube.com/playlist?list=PLtPaHSuuunO44WchQ6j9mcy1V3f5Ir2H2
Apple Music: https://music.apple.com/us/album/denver/1638093467?uo=4
Social media links: https://linktr.ee/roycedezorzi
"Iron Shackle" video link
https://youtu.be/6OebPZNvIl4