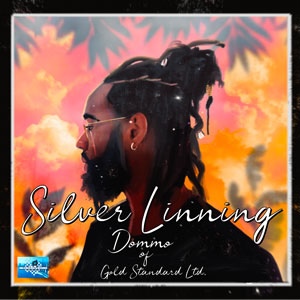 Dominique Lloyd aka DOMMO, is one of the lead singers in the recording artist group GOLD STANDARD LTD. Due to a very rough upbringing he has spent most of his life traveling between Dallas/Fort Worth, Texas, and Toldeo, Ohio, where he was born. The second eldest of 5 siblings, growing up in a poor lower class environment only increased his desire to step out and pursue his skills in art and music. Currently putting the emphasis on his music, DOMMO broke out with the acclaimed single, "Party Don't Last", and has now followed that up with his latest track, "Silver Lining". DOMMO can sing the drawers off many of his fellow R&B crooners, and with this track explores the spiritual and emotional costs and rewards of love, making him a deserved bearer of an esteemed music tradition.
He may only be on his second single release, but he's savvy when it comes to lending attention-grabbing charisma to a good song. And that is exactly what he does on "Silver Lining", switching between his natural voice and a silky falsetto with effortless ease. When times get tough and the world stops making sense, you turn to singers like DOMMO. He is simply creating desperately needed thinking-man's songs in a time of turmoil. "Silver Lining" is a great track, and one perfectly suited to both the radio as well as late night listening when you need to chill and ponder the weight of the world and the souls who inhabit it. The man knows his way around a strong ballad, which can straddle the line between R&B and Pop. DOMMO is in rare form here with his perfect, smoldering, and warm vocals, wrapping sublimely around the prodigious guitar-driven production. They both complement each other without attempting to overdo or overpower one another. DOMMO continues to wow on "Silver Lining", not only with his incredible vocal performance, but also with his dedication to crafting excellent new music. All of which brings us to Toledo based artist Tony G, who is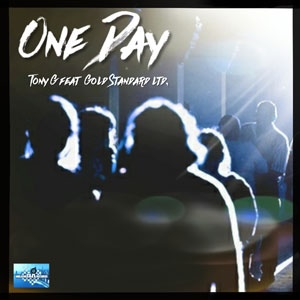 another sometime collaborator with Gold Standard Limited. With his album "G Baby", Tony G proves that he's an artist built to last and a musician who is earning his place among his contemporaries.
The single "One Day", taken from the aforementioned album, unfolds the magnificence of his skills, in just over 3 minutes. Tony G's flow is scintillating on "One Day", where the beat crunches with an amplified sense of grit, soul and warmth.
Tony G uses that beat to ruminate on his narrative, which is full of minute, finely observed observations. His voice is grizzled, urgent and authoritative, and he knows how to cut through the expansive production.
Clearly, he has been busy besting his opponents and bodaciously mastering his craft to reach this level. "One Day" highlights all of the picture painting qualities that Tony G is more than capable of. He is laying out exciting groundwork for a career to be marked by longevity and experimentation, without losing sight of a large crossover audience.
Through the songs, "Silver Lining" and "One Day", DOMMO and Tony G, respectively, do the recording artist group, GOLD STANDARD LTD, proud. They provide shining moments where both artists hook and reel the listener in for the long haul.
For publicity on Domino contact The Misty TV Firm Corporation at (310) 661-8247
Contact: Misty Blanco Instagram @mysterious_mistyblanco