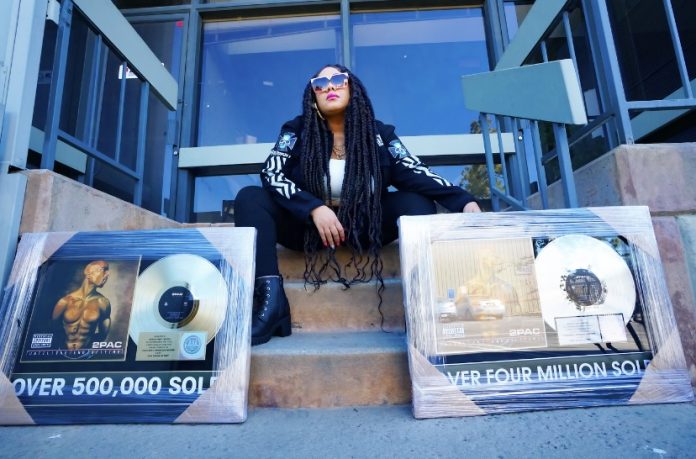 Congratulations are in order for Westcoast Female Rapper "SKG" ( Helecia Choyce ) for receiving her Gold and 4X Platinum Plaques for her work on the Great rapper Tupac Shakur "Until The End Of Time" album, writing and performing on the # 4 single "Let Em Have It"


Los Angeles-based female rapper, songwriter, and film producer Helecia Choyce, better known as SKG has started the year 2022 with something different. After receiving her plaques this month for previous work at the Legendary "Death Row Records" Now releasing a new project with a new album called "Unfinished Business" followed by her latest single "Bad Azz Bitch", featuring Boosie BadAzz and Juvenile available on all digital streaming platforms, it's safe to say fans are very happy about that. "Unfinished Business", is a dedicated cover to her late brother "Trayveon Choyce" who introduced her to music at a young age.

Click the link now to preview the "SKG" full album "Unfinished Business" –

https://music.apple.com/us/album/unfinished-business/1606482394

Her album consists of 16 solid tracks with features from Boosie BadAzz, Paul Wall, Juvenile, Mistah F.A.B and Beenie Man, Mr. Capone-E, AD, Compton AV just to name a few. Her energetic, diverse, and raw sound give people something to relate to as her music and performing have shaped her into who she is today.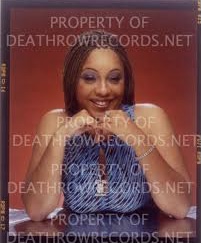 "I'm happy I was able to get my executive producer to produce my album. I worked very hard to make sure I was able to make an Album that reflect my diversity and who I have evolved into as an artist. I hope everyone enjoys my album and I'm grateful for the opportunities that I created for myself" She said.

SKG has overcome many challenges in order to attain a reputed place in the music industry. She has worked exceptionally hard since she dived into the world of music at a young age and has attracted a lot of attention from many in the music industry. Being discovered by Suge Knight and signing a deal with Death Row Records at a young age. Featuring on Albums such as Tupac Shakur "Until The End Of Time and The Doggpound Pound 2002. With years in the game and contributing new content be sure to stay on the lookout for SKG's name as it is bound to be everywhere in the coming years.