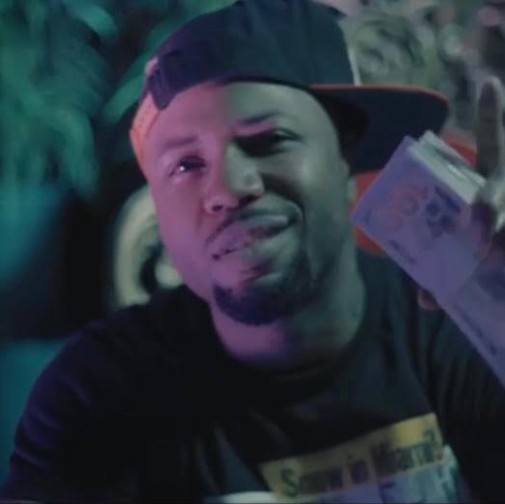 Miami has a new rising star. Already known for years as a successful local businessman, hip-hop artist K-Tone specializes in artistically creative tracks that fuse intense rhythm with cool vocals and a distinct melodic line. His music speaks a universal language that activates endorphins.
"I'm here to make 'em dance," he laughs. But it's deeper than that. Each track has a message that K-tone delivers with style and slick lyrics that speak volumes with just a few words.
His hit singles "Big Smoke" and "How You Feel" will be available on all platforms by August 1st, 2022, and both are being released to multiple FM radio stations in July 2022. His expanding repertoire is taking over social media. It All Begins With an Idea
tone has already developed a rock-solid reputation in the Brooklyn community where he's originally from. His first single was "Take You There", featuring the Global Artist Group recording artist Ray Lavender, as well as acclaimed actor Lil Zane.
Singer, songwriter, model, and actor Ray Lavender has toured with massive stars in the music industry, such as Akon, T-Pain, Lady Gaga, and more. Actor and musician Lil' Zane has appeared in feature films alongside greats like Sean Connery (Finding Forrester) and Eddie Murphy (Dr. Doolittle 2), and is a true veteran of the music business.
"Take You There" launched K-tone into both local and national exposure. Since then, he has opened and closed for some of the hottest names in music, like Nicki Minaj, Busta Rhymes, Ron Browz, Rick Ross, Jadakiss, and more. He's collaborated with artists like Maino, Sammie, J.R. Writer, Vado, Murda Mook, Lil Haiti, and has worked extensively with DJ Epps, the official DJ for Montel Williams and an integral part of Miami's club scene and hip-hop circles. DJ Epps has worked all over the country with 50 Cent and other huge names and has promoted K-tone in clubs across Miami.
A Jack of All Talents
K-tone, real name Kellon Lewis, is a diverse businessman as well as a musical prodigy. He has multiple ventures, including an insurance company specializing in Medicare, and also works as a broker for luxury cars, luxury homes, yachts, and fine art. If you're in Miami and are looking to garner a particular image, Kellon Lewis is the man with the connections; but he's also a warm and friendly insurance specialist whose company is committed to finding the perfect plan for every individual and/or family.
This extreme diversity in talents, skills, and abilities sets him apart as a rap and hip-hop artist. As K-tone, he has taken what he learned from the vets in the business and applied that experience to the newest and freshest sounds. Every track is an opportunity to learn and grow, he feels. His sound is constantly evolving as he stays on top of the latest trends but also pays homage to the classics.
About K-Tone: from Brooklyn Streets to Miami Heat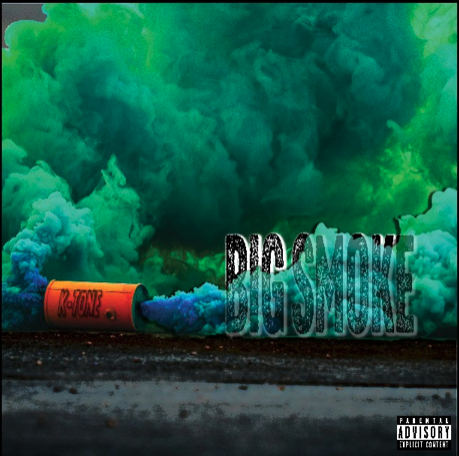 K-tone was born in the Flatbush neighborhood of Brooklyn in NYC. Growing up, young Kellon spent most of his time in various recording studios with his father, who was also a songwriter. He was constantly around musicians, producers, and engineers, and developed his passion for music at an early age.
He attended the now-defunct Canarsie High School and during his early education his family impressed upon him the need to reach for a better life. As immigrants from Grenada raising a large family (K-tone has 3 brothers and 4 sisters), his parents' greatest desire was to keep their children out of trouble and out of the streets. Music was a way for them to help their family achieve their dreams.
In the summer of 2018, K-tone booked a trip to Miami. Once he hit the Magic City, he found his peace, and never went back to the airport to return to New York. He fell in love with the perfect weather and the hot nightlife and knew he'd found his place.
Setting the Industry on Fire
As an artist, K-tone has become known for his ability to cunningly deliver narratives within his music, rich with insight from his personal experiences and diversified with a rich and varied vocabulary. He is respected as a trendsetter among his peers, and has a talent for utilizing his influences but always applying his own unique sound to his tracks.
With his deep understanding of the industry and passion for music, K-tone is equipped with the necessary drive to reach superstardom. He has been featured in showcases locally and nationally and has committed himself to perpetuating a change in today's youth culture. "I want to open their eyes," he says of young people. "I deliver a positive message so they don't end up going down the wrong path."
K-tone is truly a force to be reckoned with and the industry will feel the echo of his footsteps.
Website: https://www.ktonemusic.com/
Instagram: https://www.instagram.com/ktone_/
Luxury cars available now: https://luxurycars.smugmug.com/Luxury-Cars-1
Your Medicare LLC: https://www.yourmedicareprime.com/