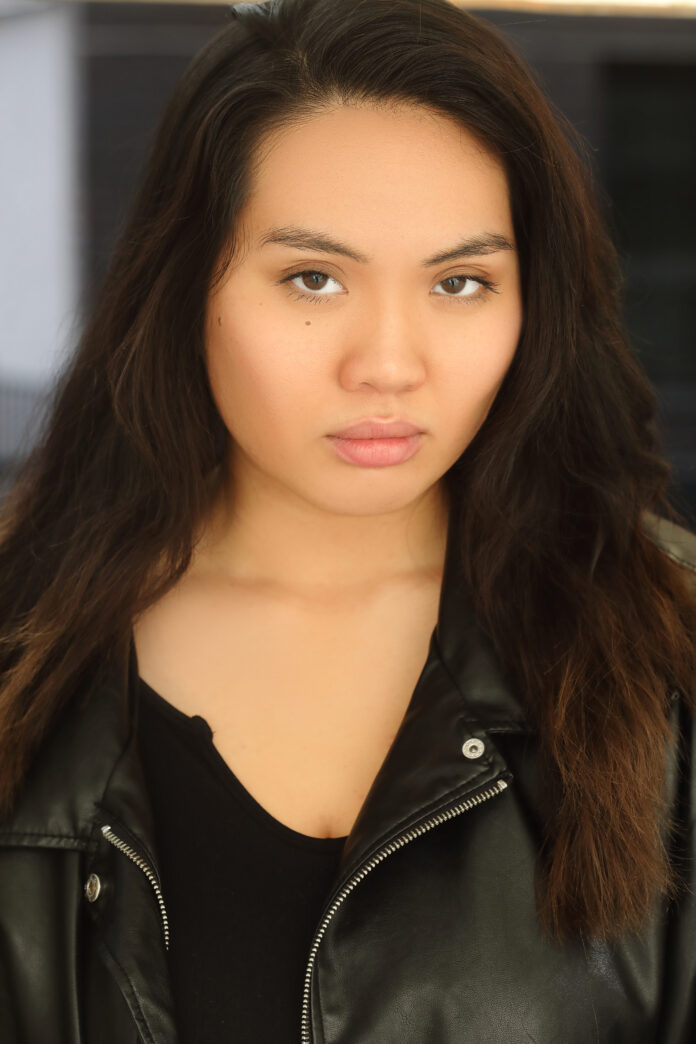 Napaht Na Nongkhai grew up in a small town in Thailand. She began competing in singing competitions when she was nine years old, and she began her career in musical theatre when she was fifteen. When Napaht was eighteen, her songwriting career started while she was one of the actors in a musical called 'Kenzoku'. She got to be part of the composing team with Luis Resto, a composer, producer and a musician who has won and been nominated to many awards including the world's biggest awards such as the Academy Award for 'Best Music' (Original Song) and a Grammy Award for 'Best Rap Song' for Eminiem's Single 'Lose Yourself' from the film '8 Miles.' Since then Napaht has been writing and performing. With passion, this is where her success started to shine. In 2020, Napaht released her first debut song 'Her Song' and got a huge recognition in small to large radio communities including radio stations in Sweden. She has been rising to the top ever since her second single 'An Old Butterfly' was released. She gained a big amount of fans and also a big amount of streams with 51K on SoundCloud, 12K on YouTube and 27K on Spotify. The star has also been appearing in some short films here and there including a lead in a short film 'Toe' about Asian Americans' dreams and the Asian Hate Crimes during the CoronaVirus. This young talent is also rising as a young female activist for the Asian community, the people of colors of the entertainment industry and Asian women. She is really taking a representation to the next step. Today we will be interviewing her about her role in her upcoming film 'Toe.'
Please tell us a little bit about the film and the character you played in 'Toe'?
So I played Elise. She's a dreamer and a very loving daughter who dances with Aivin Ailey. The show takes place in the beginning of 2020 when Covid-19 outbreak started. I'm gonna try not to spoil it, but we will see a lot of things going in the right direction, but because of COVID, they get canceled. We will see a lot of loss and grief and at the same time faith. The show doesn't focus on the fact that she's Asian, but we will see some of the Asian Hate Crimes that have increased since the virus outbreak being displayed in the film as well.
What do you love about this character? What do you hate about this character? This character and I have so much in common. We have gone through almost exactly everything, so I understand her and I adore her. What I love about her is that she doesn't give up, and what I hate about her is her grief. It's totally understandable, but she and I are too similar, and that grief is something that I regret about myself spending time on in the past personally in real life, so when I played Elise who makes the exact same choices that I have, it's just like reliving my personal hell. It's like I have a chance to fix it, but nope, it's the same loop replaying. So I wish playing her would give me an opportunity to make different choices, but no she is absolutely the younger me.
What's challenging about bringing this script to life? What's the biggest challenge about taking on this role?
Like I mentioned, she and I are literally the same person. It was not hard at all to tap into that part of me. The difficulty was that was I willing to go there? Was I stable enough to go there again? The challenge here is not the acting at all, but it's my mental health, self care, self-acceptance and the healing prior to shooting, even on set and post-production. I had to consistently remind myself that I am not Elise, this is not real, and whatever that happened in my life is no longer happening anymore.
How is this character like you? Different?
We're both not from New York City, but came here because of our passion. We both are hard workers and stubborn. We both take risks. The events that have happened to me in real life are happening to her in the film to the point that when I read the script for the first time, I had to contact the writer if he had been stalking me and wrote this based on me haha. The way she deals with grief and loss is the way I did at the time, and we're both Asian, which doesn't mean we have to have the same life story, but for sure there are some struggles that we're both facing because of our race, like experiencing racism.
Different? The characteristic. She is sweet and kind, and I'm dark and evil lol.
Besides yourself, what celebrity would you like to see tackle this character?
The hard thing about this is that the character is a female Asian teen, but we don't have many female Asian teen actors out there or not that I know off, but I would like to see Eva Noblezada or Awkwafina or Chloe Bennet to play this role. They are great actors, and I would love to see the different directions they could've taken this character to.
How do you think the film will affect the Asian Hate Crimes?
I think the film will definitely make a lot of impact, but not because there is Asian Hates being featured in the film. It's going to be because the lead is Asian, and other than the hate crime, the film doesn't make anything else about the fact that she's Asian. We are seeing a girl, a strong young woman, a dreamer, a fighter, an Alvin Ailey dancer, a regular human being getting through pain and struggles, and she just happens to be Asian. There are no racial stereotypes in the film, which is a huge difference. Part of Asian Hate Crimes was built on the stereotype of Asians as weak and as jokes in the media. The representation in this film will make a huge impact not just on the hate crimes, but it'll change the industry as well.
Since you are a singer-songwriter, a musical performer, an actor and a young activist, how do you separate them from each other? How do you separate your work from your everyday life?
For the first three, those titles are just descriptions of the ways I create change, and being an activist is the core of my motivation. They are driven by the same thing. Sometimes I deliver it through music, sometimes I use a different identity(character) to tell it, and sometimes it's just as straightforward as an article. They are part of the same thing. I don't see why I have to seperate them. My everyday life is where I get my inspirations from. It's very important for me to live my life because if I don't, I have nothing to understand then I have nothing to create.
When is your new single going to be released? What is your next project?
I have so many songs dying to be released, but I am in the process of applying for a visa. I am not allowed to release any music anytime soon, but when I can, it'll be the first thing I do.
How are you willing to shape a different standard for the entertainment industry? What's the biggest challenge?
I myself am of a different standard. I'm an Asian representation, and I don't look like the world's beauty standard, so when I get there, it'll automatically make a difference. Right now I am focusing on myself to get to the point where I can open the door for people who are similar to me and others who are unique in their own ways. The biggest challenges are that I'm international plus since I am also not their regular standard at all, I have to be strong and stand by my belief. Sometimes when it's very hard, I want to give up and just play their game, but by playing their game, I would become the same standard they already have, and there would be no change. Strength is the challenge.
We are so happy to have you. Thank you for inspiring us with your story. Before we wrap it up, where can the fans reach out to you or view your work?
Artist: Napaht Na Nongkhai
Instagram: https://instagram.com/napahtnanongkhai?utm_medium=copy_link
YouTube: https://youtu.be/tU6jiO9QEYM
SoundCloud: https://soundcloud.com/aryana-napaht-arya/an-old-butterfly-storybook-ch
Spotify:
https://open.spotify.com/track/1s0UdMZO7N8rCh6fcVrhxz?si=tm4tt3RJTqW8eklBaFM0oA&dl_b
Thank you. Happy Almost Fourth of July. Be safe.