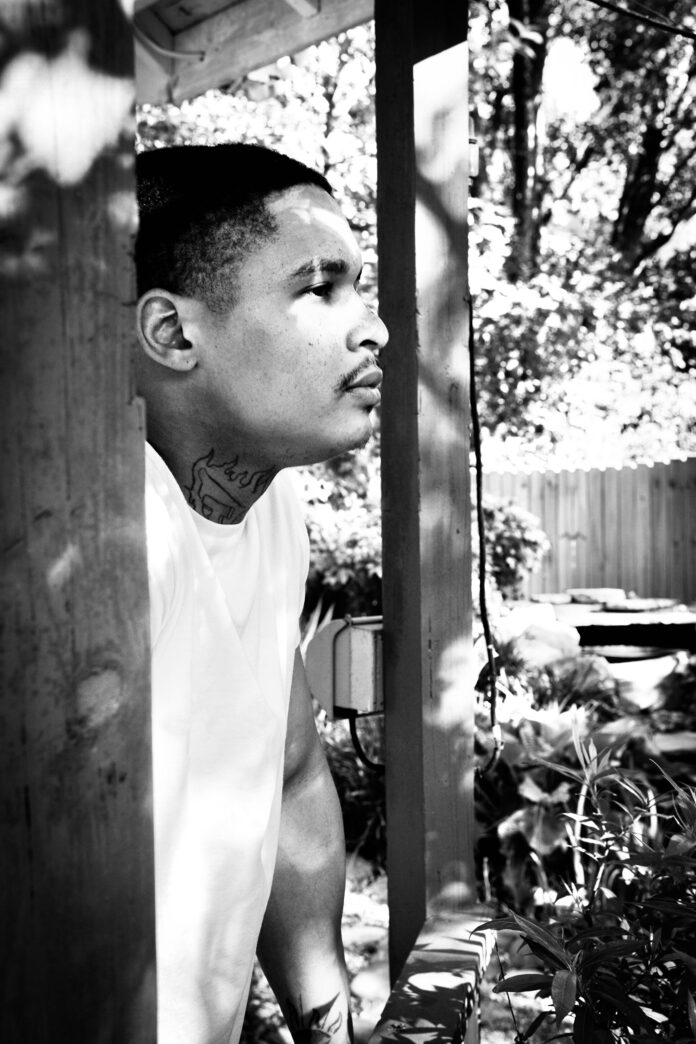 A little over a decade after Cyndi Lauper released her hit single "Time After Time," singer and rapper Trey P was a child growing up in Chicago and overhearing the '80s pop track in his household.
His reworking of the single is now gaining attention, connecting his personal journey to listeners who might not directly relate, but can feel its resonance through his lyrics and songwriting methods.
"Not only is it just opening up about me and where I come from, it's also universal. I get a lot of people telling me about how it helps them throughout the day when they listen to it," says Trey P. "It's a very universal song and I feel like it will go places the others haven't."
Trey P says that the song is his own version of what he was experiencing growing up, and his personal journey of life-lessons surrounded by a difficult environment while his aunt and grandmother tried keeping him out of trouble. He has been inspired by all types of music, more specifically New Orleans hip-hop veterans such as Hot Boys and member Lil Wayne's subsequent solo career, but creating the music itself is what ultimately helps and inspires Trey P to write expressive tracks.
"There's a lot of things I still have a hard time getting past, looking over, or trying to still deal with on an everyday basis. I wake up and think about this every day and I've been learning to try to conflict, but it just feels better when I let it out on a track or on a musical platform," he explains. "My writing process comes from just experience and things that I went through and things that I've seen. Even with songs where I'm talking about females, or my experiences with other females, I have to get out to things that I still think about. It's just helpful to get it out on music. The music brings it out of me and when it comes out it's like magic."
Trey resides and travels from Kansas, Chicago to Atlanta frequently to record music when he's not in his home studio. He's currently writing a solo track for a friend while brainstorming a new single to follow-up "Time After Time." Trey P has released 5 singles, and is looking to release a few more; his most recent tracks include "EZ," detailing his personal growth, and "Give It to You," that talks about relationships. Other singles deal with tragedy and rising from the ashes of one's past while acknowledging their story.
"Humble" will be another upcoming single, while he's set to play a show in Kansas City, KS. Trey P has been performing since he was 17-years-old, including an opening slot for R&B singer Inayah.
To whether or not he'd collaborate with Cyndi Lauper if her team reached out?
"Of course, That's not even a question. Yes."
Trey P is on the right track for his sound, but not without a sound that allows him to look back at his journey.
Make sure to stay tuned in to Trey P on various platforms for new music, visuals and social posts.
Instagram: https://www.instagram.com/Trey_peezy/
Twitter: https://twitter.com/Thr3Peezy
TikTok: https://www.tiktok.com/@3peezy