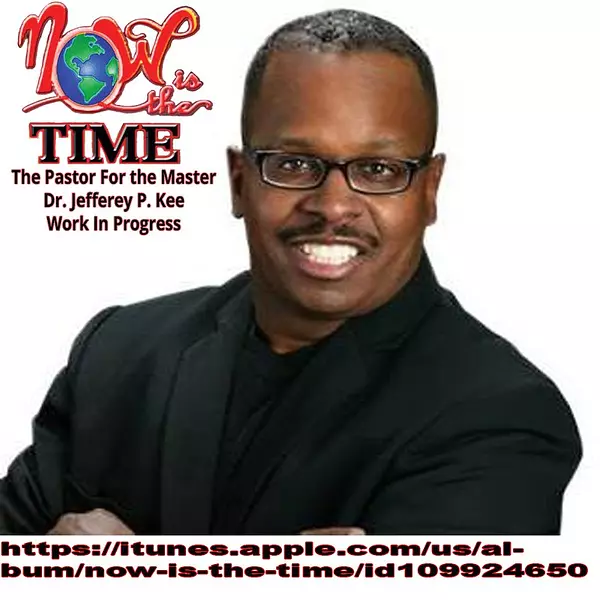 "Sparkle Like 24K Gold," the latest release from Dr. Jefferey P. Kee, has hints of his Christian faith in it. He is, after all, a Baptist minister, and in a song about love it is natural for him to borrow some lines from St. Paul: "Love is patient, love is kind."
"That says that love is not just on the good days, but it also encompasses the messed up Mondays and tore-up Tuesdays, the wayward Wednesdays, the tumultuous Thursdays, the frightening Fridays and the set-back Saturdays."
Musically, he said, some people see it as spiritual, some say it has an R&B feel, and some call it inspirational, but it is a product of his gift and his experience of music.
It reflects, in his words, "a plethora of different genres of music."
"Love is the universal language and emotion that every culture understands. And this particular song is a universal song."
He grew up listening to funk, soul, gospel, and, through his father, country. He loves those kinds of music, he loves love songs, "and I tried to integrate that into a particular melodic tone so that others can relate to it." Music, like love, is a language.
"It's a story that speaks to people wherever they are in their particular situation. That, that's what music is to me."
This particular song came about because a cousin from Los Angeles who was planning a destination wedding in San Lucas, Mexico and wanted Dr. Kee to officiate.
"I called him and I said I have a song that has resonated inside of me that I want to have for your wedding," and "Sparkle Like 24K Gold" was born.
His music, like his faith, is omni denominational, and he describes himself as The Pastor for the Master. He has been influenced by many interfaith churches, Catholic, Methodist and Baptist and other Protestant churches.
"I have the cross fertilization to be a person that loves God, but not to have boundaries to believe that my particular faith is predicated by a particular denomination or locality." He has been pastoring in Columbus, Ohio, in the same church, for 30 years.
"Sparkle Like 24K Gold" is part of a larger project he is working on, an album on which people will hear some funk, soul, gospel, love. It will, he says, have "something that will make you feel like you want to clap your hands, stomp your feet," and things that make you want to lament, "that will take you to a place where you can sort of reflect upon the losses you've had, the celebrations of life, your high moments and your low moments."
He is aiming, in general and with "Sparkle" for an audience "that can understand the language of love," a universal audience that is not solely anything — Christian, black, white or anything else. In the moment when one person feels love for another, "There's something about that particular moment, for that individual, that sparkles like 24 karat gold to you."
"It may not be that way to someone else, but to you, because the illuminating presence of what that person is to you, it sparkles like 24 karat gold, and that's what I'm trying to get across."
He graduated from the United Theological Seminary with a doctorate of ministry. He says he graduated "as a preacher for social change because I was more concerned about the mundane, about human existence and a greater level of humanity for all people."
Faith informs his music but does not bind it. He believes that all people deserve to be loved and appreciated, not to be discriminated against. He seeks to present love musically in a way that transcends those human failings and gives people an appreciation of themselves and for the love of others.
"I am grateful because I don't just hear the words. I love poetry and I like writing, but if I don't have the music, it could be like a homily, or a sort of message or a poem, and I'm grateful that I can reach people through music in a message that people can relate to."
Stay connected to Dr. Jefferey P. Kee on these platforms for new music, videos, and social posts.
Website: pastorforthemaster.com
Amazon Music:
https://music.amazon.fr/albums/B01DQEAEDE
Apple Music:
https://music.apple.com/us/album/now-is-the-time/1099246506
Spotify:
YouTube: