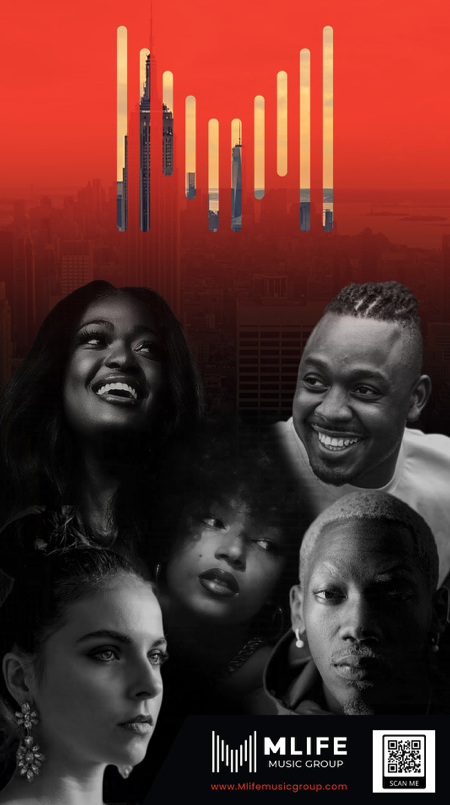 Anabel Oreste and Norman Alexander performed at the New York City's Mayor final campaign rally 2021, a moment that returned hope to the horizon for New Yorkers. The two artists are signed to MLife Music Group, a fitting label for Eric Adams' rally. His mayorship represents a new era of safety, understanding, and togetherness for the city–values also at the core of MLife.
MLife Music Group was born from the belief that music is a tool of healing. The seeds of this label were in CEO Mike Jean's non-profit foundation Hope for Them. The foundation launched the project Music For Them which invited volunteer artists to perform in hospitals, churches, and schools. Sharing music in this way helps to uplift and inspire some of the community's most vulnerable. To this aim, it succeeded, and its message was widely spread.
Music For Them worked with major organizations like NY Cares, Red Cross, and the American Cancer Society, before branching into cities throughout the Caribbean, South America, Europe, and Africa.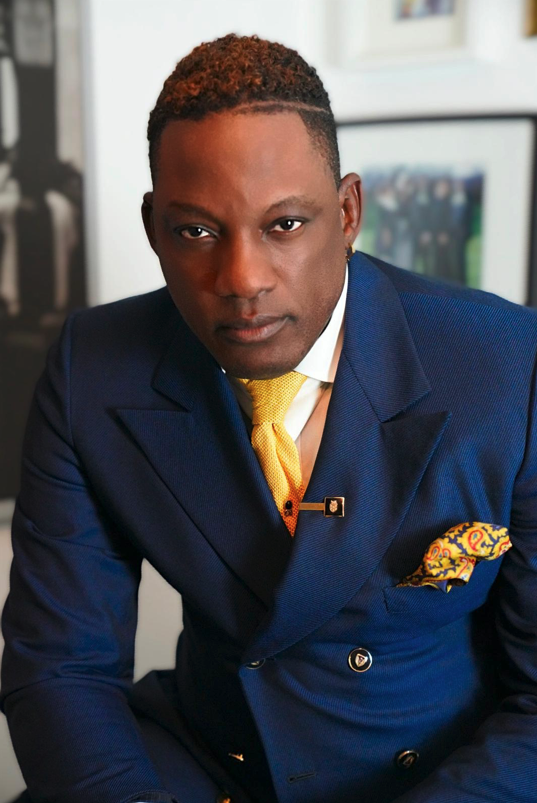 This work earned Mike Jean a Lifetime Achievement Award from President Biden, but only just scratched the surface of how he would use music to create community.
Creating community is at the heart of the label. Not only do the artists each have a talent for stirring an overwhelming sense of emotion (Humberto Gatica famously likened Annabel Oreste to Celine Dion and Andrea Boccelli) but each goes above and beyond music: they aim to connect.
In 2020, when the world felt a desperate need to unite, Norman Alexander released "No Goodbyes." As the world faced dark days and the fear of the pandemic, Alexander reminded his listeners that music would always be there to help move each other forward.
The deeply emotional single earned him recognition as one of the top 20 artists of 2020. The song highlights the message of MLife, in that whenever there is suffering, it can be shared. Wherever there is pain, music can bring love.
Unsurprisingly, Annabel Oreste shares a similar ability to captivate the hearts of an audience. After signing with MLife, she gave a stirring performance of Anita Baker's "Body and Soul." Even online, she reached a wider community and the performance attracted 500,000 new fans in a week.
"It's been a while since I have met a new artist with the talents to bring me back to the old days," said Humberto Gatica, putting Oreste in a camp with artists who have voices that move mountains.
It's not just about booming voices, but also about creating art with awareness and empathy. This is the sort of lyricism that SPRBLK brings to his music. He draws inspiration from humanity as a whole, but women in particular, who he sees as the universal life force.
MLife's devotion to bringing people together is complete with its choreographer, Erell Allier. After winning the European National Dance Competition, she signed to MLife and entered the spotlight as the dancer in the "No Goodbyes" video. The champion's dancing has been called "pain and poetry", letting music burst into life through her expressive performance.
Youthful, energized, and ambitious are the words that come to mind when thinking of Katherine Vollenweider. She finished top ten of Miss Suisse Francophone 2021 and joined MLife Music Group as a model and singer songwriter the same year. As Former United States Secretary of State Hillary Clinton puts it: "What a beautiful spirit! You have a bright future in front of you especially here in America." 
Looking at the artists reveals the true essence of MLife Music Group. They are a label devoted to pushing the boundaries of what a music group could be; not just a place to produce music, but a place to share pain and emotions through art.
Each MLife artist is encouraged to take up part of the mantle of Music for Them and volunteer their time to perform for some of the most disadvantaged. Still, no matter who is in the audience, these artists bring the message of peace and unity.
Mayor Eric Adams' rally, a place filled with people who are hoping for change, hoping for progress, and holding onto hope itself, was a fitting audience for the MLife artists. Their vulnerable performances inspired the togetherness and vulnerability that people need, and exactly what MLife Music Group provides.