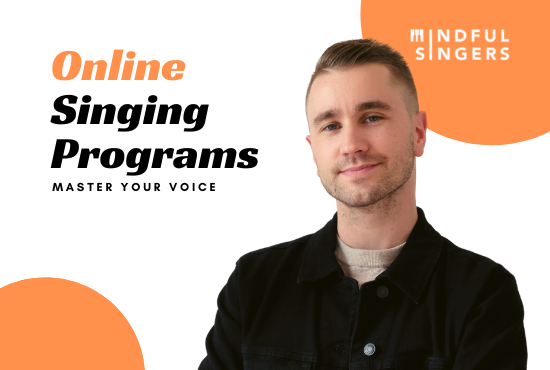 "I was so scared but my instinct said work with a singing coach on a singing program. I'm so happy I trusted that instinct. I have never been happier with my singing voice."
Maria – Mexico City
Founded by professional singer, songwriter and veteran vocal coach Jordan Mitchelle.
Mindful Singers' online singing programs have flourished from Jordan's journey of struggle and anxiety.
Starting as an insecure, anxious and ear-piercing singer.
Jordan lived through the trenches to know what it's like to live in self-sabotage and the poor self-esteem that comes with being a new singer.
Low confidence and fear of judgment made him feel terrified to sing and perform in front of others.
Fast forward to today.
After 18-years of recording albums, performing in front of thousands of fans and working with the world's best singing and mindset coaches.
Persistence, study and trial and error have given him the life experience he needed to master the art of singing and found Mindful Singers.
Mindful Singers Online Programs aren't your classic traditional singing lessons.
They help singers to build up singing skills, a sense of purpose and self-expression for a calmer life.
Their students come from over 40 countries and growing every day.
Their program will allow you to sing better in weeks, not years.
Their approach is easy to learn and fun.
The program includes weekly 1 hour lessons with a professional singing coach plus.
You will get downloadable PDFs, MP3 singing warmups and a recording of every class.
Each week you will need to complete actionable tasks to ensure your growth.
Students learn to their mindset about singing so they can get rid of anxiety and learn 10x faster.
Students learn singing techniques in a fast, healthy and effective way.
Students learn how to tell their stories while they sing.
Allowing them to open their voices so that they can express themselves freely.
If you'd like to learn more about Mindful Singers singing programs visit:
https://mindfulsingers.com/home