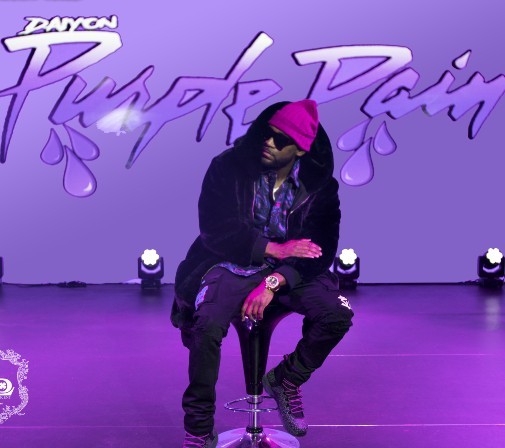 Hailing out of the Midwest Daiyon, The Million Dollar Voice, returns with his highly anticipated tape titled "Purple Pain". This project song for song and beat for beat is an instant classic with Daiyon expressing his experiences and emotions we all go through on a daily basis from life struggles, relationships, losing loved ones, and more. Daiyon delivers passion on each track expressing the hunger and aggression and how to push through these obstacles. Daiyon's meaning of the album is "Everything That Glitter Ain't gold" which is commonly perceived from day to day from the outside looking in. Daiyon's meaning of "Purple Pain" is everything we see colorful, there is a gray or dark side to that in which we all face in life. Purple represents happiness and the things all around us that represent the bright side of life. Pain represents sadness and the darkness we all have to balance and face on a day-to-day basis.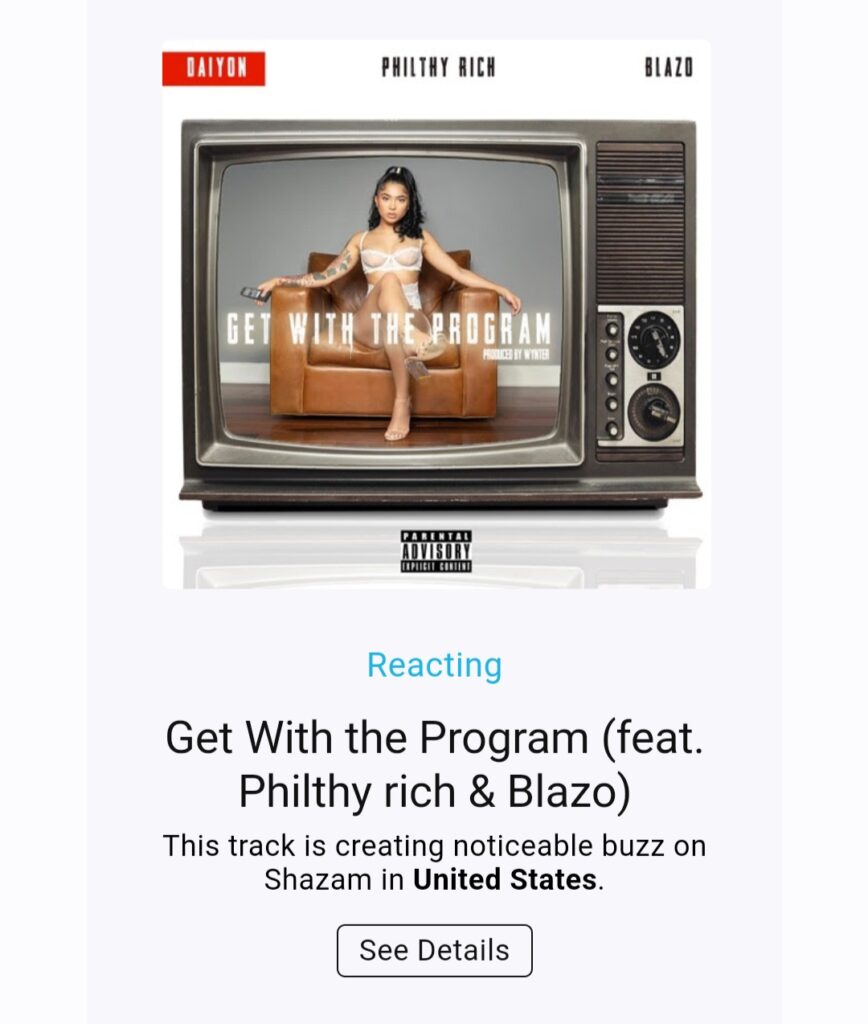 Daiyon's single "Get With the Program" (feat. Philthy rich & Blazo) hit the Top 100 on Itunes Hip Hop/Rap charts on Tuesday, March 14th, 2023. The single reached #54 on the charts. The single is off Daiyon's acclaimed album "Purple Pain," which is available on all streaming platforms. Equally important, the album "Purple Pain" also charted in the Top 100 on the Itunes charts. Moreover, shortly thereafter Daiyon's Spotify streams tripled, and his Shazam detections saw a 42,000% uptick and created a noticeable buzz on Shazam in the United States.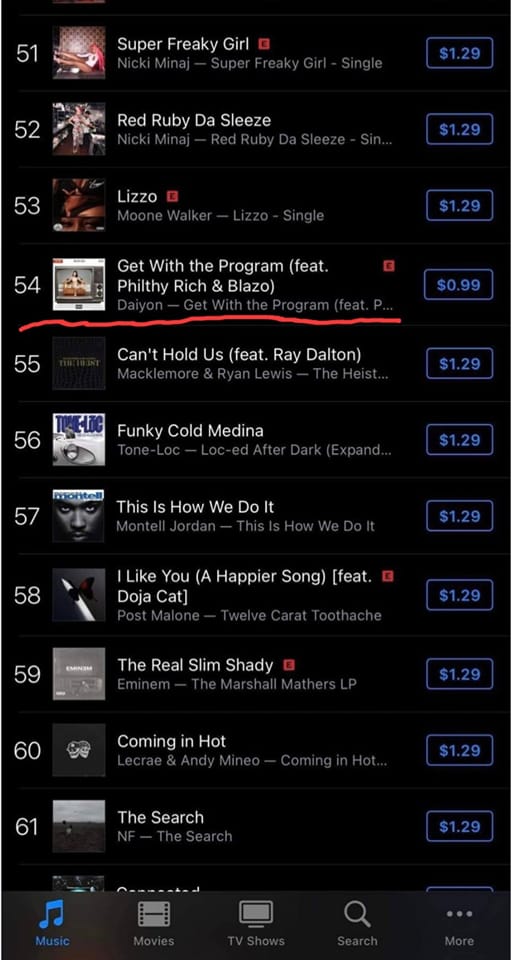 This 13-song "Purple Pain" album is definitely a vibe and an album you can just press play, connect, and listen to each song back-to-back without skipping. You can hear and feel Daiyon's passion as he displays and illustrates his own encounters while painting vivid pictures and lines that will either motivate you or give you a blueprint of how to balance everything out when dealing with obstacles. Daiyon opens the album with a very powerful infectious song called "Pray for Me" that will have you listening back-to-back before you can even continue listening to the rest of the album followed by tracks that set the mood and brings you further into his world. Tracks "Ghetto Scarfaces" and "Pain On Me" co-produced by Daiyon take you back to the 80's with "Ghetto Scarfaces" containing a sample from the movie "Scarface" and back to the golden era of hip hop with "Pain On Me" which is a remake of Tupac's song "Pain" that cuts deep and puts you in a trance as he paints a picture with vivid bars. "Drippn Gold 2" is a ball out anthem for those who flex religiously and "Jealousy" exposes those who hate it.

"Purple Pain" also includes the hit video and single "Get With The Program" featuring independent heavyweight Philthy Rich and Blazo that will spearhead the project. "Get With The Program" has gained over 141k streams organically in the last year and currently sits at 218k streams on Spotify alone and is scheduled for a national terrestrial and digital radio campaign. Daiyon's previous body of work is definitely buzz worthy and something to familiarize yourself with as a new listener, but "Purple Pain" is one of Daiyon's best works of art yet and is just the beginning of new masterpieces to follow and setting the tone for new fans hearing him for the first time.


"If you connected with Prince's "Purple Rain", "Purple Pain" will take you to that same dimension. Classic project and 5 mic worthy for those who are in tune with the culture and get the reference."
– DJ Vudu Spellz (2x Grammy accredited multi-platinum producer)

Mixed and mastered by Neal Howard & Dear Embr // Artwork By Vudu Spellz for McAllister Designs

Follow Daiyon on IG @Daiyonmusic // Twitter @Daiyonmusic
Spotify and Apple Music – Daiyon