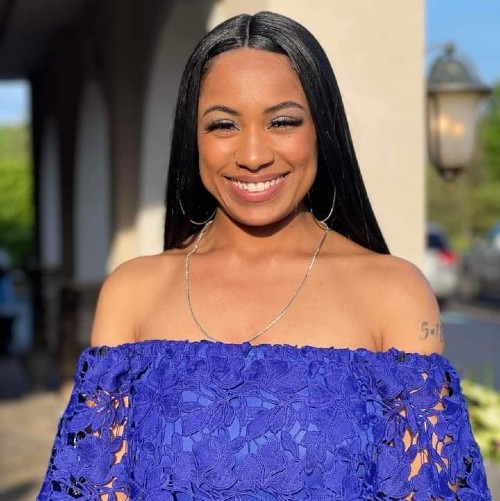 Great achievers have a sense of destiny, and a burning passion to leave a legacy. For artists, their music is their legacy. It's a piece of "immortality" that will stand forever. Reading, PA bred Afro/Latina R&B/Pop singer Chasnae McFarland-Ortiz is working hard to leave an impactful legacy. Her beauty is captivating, and she crafts songs which capture the essence of the human spirit. She spins stories of love, lessons learned, conflict and resolution. Armed with a pen, a microphone and an unshakable will to succeed, Chasnae is already making an impact on the independent music scene and beyond.

Charisma is defined as a special magnetic charm or appeal. Five minutes in a room with Chasnae, and it's evident that this musical maverick possesses the certain je ne sais quoi needed to become a world class star. She has music running through her veins. Equally important, Chasnae has honed a refreshing style that combines party vibes with life issues and food for thought. Her intense energy and undeniable flair capture her listeners. Her music will elevate your mind, body and soul with Hip Hop spunk and R&B flair.

Moreover, Chasnae's range, cadence, and flow are spectacular. The texture of her voice is a perfect reflection of humble dominance. Chasnae's objective is to redefine R&B/Pop with authenticity. The singer looks to excel where her contemporaries have failed by supplying a steady dose of marketable music that appeals to a mass audience. Chasnae is currently heating up the streets with her latest single entitled "I Can Love You." She demonstrates her unforgettable melodies and tantalizing vocals on "I Can Love You." She is unequivocally honest with her lyrics.  Respect the grind and join her movement.