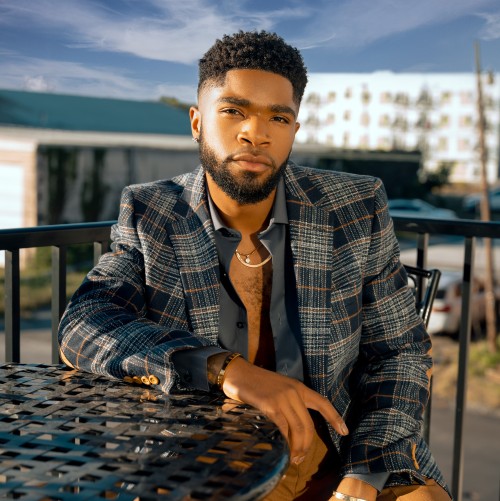 In order to reach outer space, a spacecraft needs ESCAPE VELOCITY to penetrate the atmosphere. Similarly, to achieve your dreams you need relentless drive and dedication to soar above the stars. Singer "Ivan the Greatness" aka Ivan Kelley has the drive and talent to overcome obstacles to reach a level of success. He is one of the top aspiring artists to watch in 2023. The incredibly gifted, multi-talented singer/songwriter has honed a refreshing style that combines party vibes with life issues and food for thought.
Ivan the Greatness' intense energy and undeniable flair capture his listeners. He has an international appeal, and his music ascends above regional boundaries. His distinct voice and eclectic sound make him a rare commodity on the independent music landscape. This young musical phenom is being showered with praises, and admiration for his diverse style and captivating image. The dynamic singer spins stories of love, lessons learned, conflict and resolution. His music draws comparison to Pop superstar The Weeknd.
Equally important, Ivan The Greatness produces his own tracks. He has put his stamp on the music game with his laid-back confidence and boastful attitude. It's only a matter of time before his fearless and authentic sound makes an impact internationally. Ivan continues to push the envelope through refreshing sounds, and he dares listeners to evolve with him. Ivan The Greatness is currently making an impact with his single entitled "Power 2030" off his upcoming album "Unbreakable." The rhythmic song pulsates with energy and flair.
Link Tree: https://linktr.ee/Officialivankelley