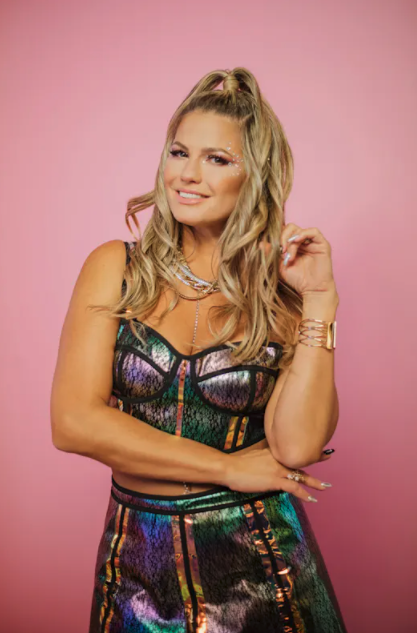 As an international Electropop singer and songwriter with a Brazilian flavour and unique charisma, Gisele Abramoff is about to release her new songs and Music Videos with Universal Music Group and DJ Sound Label.
Living in Germany for 14 years, Gisele had a successful background on Dance Music as part of Dalimas Eurodance Project in Brazil and being part of the Planet Pop Festival in Sao Paulo.
With her undeniable vibrant, seismic high vocal range and energetic performance Gisele Abramoff expresses herself as an artist in a fascinating, fun, and enthusiastic way.
This year she released her single "Lockdown", a modern electropop with a retro sound. It was written during the pandemic, and it has a different perspective of prison: being trapped within yourself, trapped within your mind and your decisions.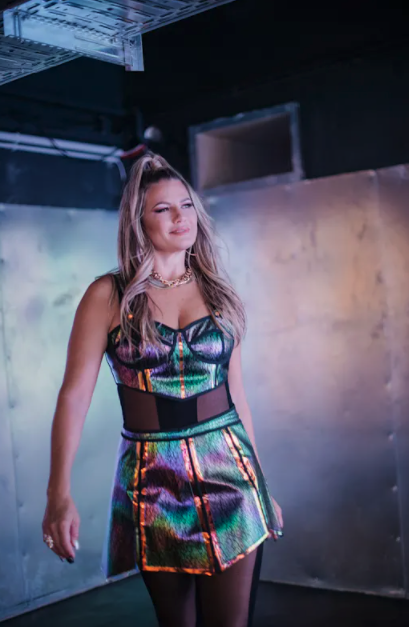 After Lockdown, Gisele Abramoff released the "Bubble Gum Pop" called "LOLOVE" and a Music Video full of glitter and dance. The song has got a German version "Liliebe" produced by Star DJ-Duo Stereoact and released with Fiesta Records.
The energetic singer also released in 2021 the songs "Your Destination" and "I need Love", produced by DJ Mauricio Cury. They are both instant summer songs and give the fans a sunset club feeling! The entire mix is loaded with vitality and dynamics.
With renowned DJ BK Duke, Gisele Abramoff released the single "Dreamer" (ZYX Music). "Dreamer" is an amazing House Track with strong driving synths and bass line, embraced by Gisele's powerful vocals, making it a real Club Bomb!
With an exciting path ahead, Gisele Abramoff continues to confirm her status as an artist to watch!
Website: https://www.giseleabramoff.com/
Spotify: https://open.spotify.com/artist/768vqHMLko6k9hzzNrI9ns?si=cQ6MYw-LRb2izBbermEHrw&dl_branch=1
YouTube: https://www.youtube.com/channel/UCehHR2sqcZu52gfoh_lN9bg
instagram: https://www.instagram.com/giseleabramoff/