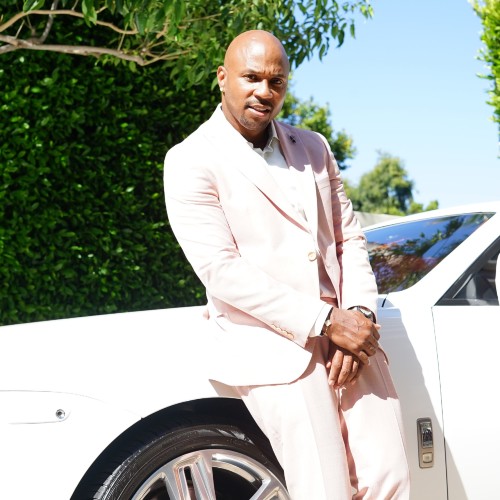 Samuel D. Hayslett is a current rising music executive and film producer, who's achieved a lot in a very short period of time. From landing on the Billboard charts, to creating a soon to be classic film, Danny Warbuckz is for sure becoming an individual that seems to be shaking the room everywhere he goes.

A few years ago, Danny Warbuckz came across a talented young singer who went by the name of Mike Jay, although now he currently goes under the moniker TruPopGod. After realizing the potential that the young artist had, Danny decided to go into business with him by signing Mike Jay to his "Beyond The 360 Deal" under his company Music Files Inc. Under this contract the company agrees to pay a minimum of one hundred and fifty thousand dollars in order to help the artist enhance their career. During Danny's time working with Mike Jay, they managed to land a spot on the Billboard top 100 charts after the release of their single "Heels." Heels was spun on FM radio throughout the country and accumulated over one million streams and both YouTube and Spotify. These are results that many reach for, but only few actually obtain. Warbuckz is definitely someone who shows no signs of slowing down in any field he steps in.

As of now Danny Warbuckz is working on his debut feature film which is titled, "The Black Experiment." Throughout the film, it demonstrates the hardships that our youth face within the inner-city communities on a daily basis. It shows that even when you have good adult role models while growing up, it's very easy to fall victim to the pressures, and bad situations within the streets. This film has the potential to shift the culture and spread a positive message for the next generation. There will also be limited edition NFTs for purchase, for the true fans of the film.

Samuel D. Hayslett who's most known as Danny Warbuckz, is seemingly making his rounds across different industries, and making sure he leaves his mark in everything he does. Whether it's releasing a major debut film, or hitting the top of the Billboard charts, Danny Warbuckz is one of the few people who seem to repeatedly achieve the impossible. Follow Danny Warbuckz on all platforms @dannywarbuckz and make sure to keep up with all future release dates and content from this current rising entertainment mogul.