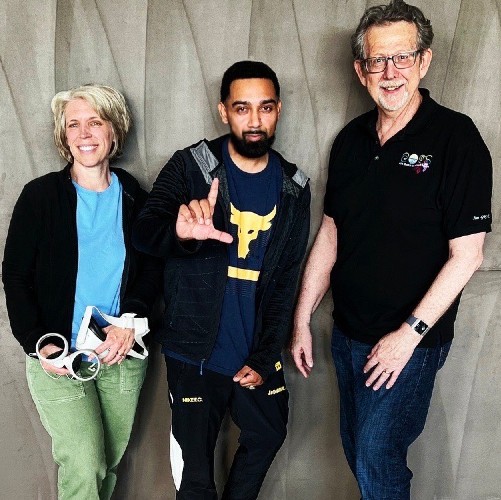 Lazarus, a full-time Hip-Hop artist who is also a full-time practicing physician, has teamed up with NASA Chief Scientist James Green to develop the first song in history to premiere from the International Space Station. The announcement was made by Dr. Khan (Lazarus) and Dr. Green on an Instagram live broadcast on February 14th, 2023.
Lazarus, who sits as Director of Arts & Music at Metavisionaries, states that he wanted to create a realistic portrayal in his song "Pale Blue Dot" about space travel after collaborating with the NASA chief from whom he obtained knowledge and research on the subject. Lazarus also worked on this project with other experts from NASA including renowned scientist Tara Ruttley. Certain ideas that have been touched upon in this song include terraforming, identifying Earth's pollution and crops from outer space and the way in which a space craft physically takes launch.
This is a revolutionary moment for Science and Music. We look forward to the livestream taking place on March 11th from the International Space Station as it marks the first time any song from any genre is making its debut from outside of our planet. The song "Pale Blue Dot" is then set to release on all mainstream streaming platforms the next day on March 12th. History is set to be made. Brace yourself for take off.
Instagram: https://www.instagram.com/lazdetroit/