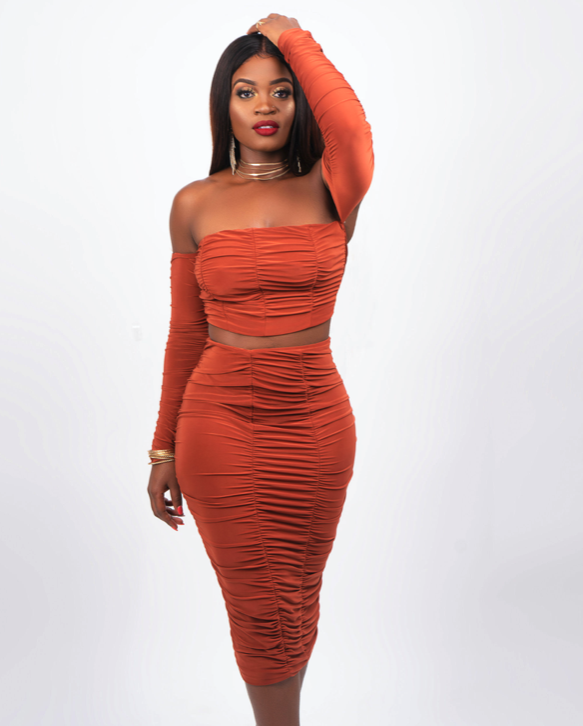 BOWIE, MD–Focusing on the hardships of loss, love, and cultural identity that singer Cadáze experienced growing up, the DC-metropolitan-based artist is honoring both sides of her upbringing on her upcoming EP SKIN. The EP's title track is an ode to her mother and grandmother–showing that Cadáze can write an afro-pop hit that can energize a crowd, but that also sings her story.
"For 'SKIN,' one of my greatest losses was my father at a very young age. And one of my biggest inspirations in life is my mom. And it's because of how she had to raise me and my family through all kinds of cultural difficulties or financial difficulties," explains Cadáze. "She really stood up for me and it's similar to my grandmother. And when I was looking in terms of my whole entire life, many families don't have to lose a parent to realize how strong their mothers are. I've seen a lot of women having to really bend their backs for their kids just to make ends meet. I really want to respect that and I want to respect that in my work."
Cadáze grew up in the northwest region of Cameroon in Batibo and as a child was surrounded by music in her community's church. When her family migrated to the United States, she began focusing on other goals, receiving a bachelor's degree from University of Maryland Baltimore County and her master's degree from George Washington University, and it wasn't until mid-pandemic that she decided to get back into writing.
Two years later, the singer has released 7 singles and has received attention from singer/song-writer Ne-Yo on her single "For You," who recorded a guest intro for the single."Easy Love," featuring singer Rhamani, is the first release of SKIN. Cadáze explains the single is the intro track and represents the eclectic range of sound listeners will hear on the EP.
"I do have a strong Cameroonian background, but most of my life has been in the United States and so I want to create music that anybody can listen to, anybody can enjoy and anybody can relate to and in a room, in the realms of hip-hop and afro-beat," says Cadáze.
SKIN is set to be released some time this year, but Cadáze is anticipating producing more music and seeing where her listeners take her. She's optimistic about her music career and those ambitions, work ethic, and her life building up to its release can be heard in those songs.
"Music is art and art allows me to be able to kind of express myself, my emotions, and it's a lot of fun. So I like to see what I'm capable of and I like to create something and share it with people. That brings me a lot of joy."