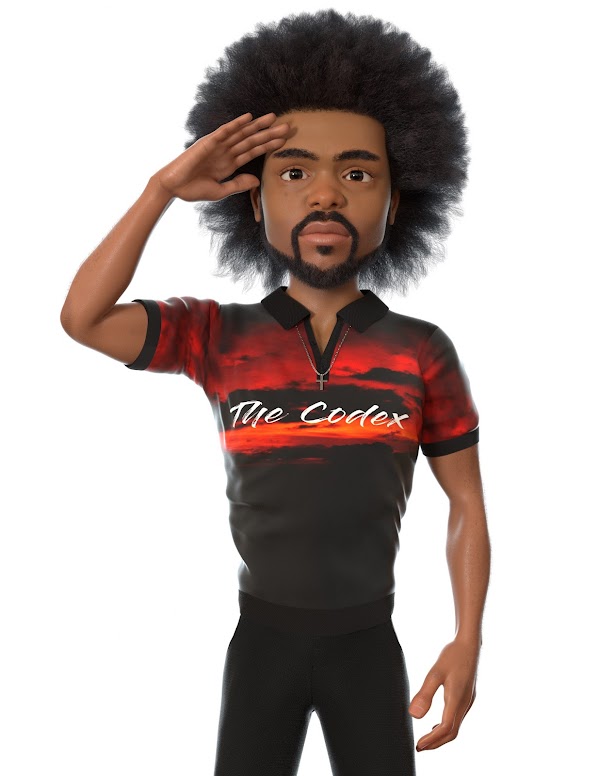 HOUSTON – "I'm not an entertainer; I am not trying to dance on stage or sing worldly music about materialistic things. I am just doing what I'm supposed to do. Having this voice comes with responsibility," said D'Vo. "I'm just playing my role. By creating music in this selfless manner uplifting the creator and not the messenger, my pen is overflowing with music, melodies and possibilities I didn't know existed.
n.e.r.d. life by D'Vo is an anonymous experimental hip hop and neo-soul artist who fuses hip hop, rap, jazz, R&B, and pop, as a realistic 3D character. As the creator of a hip-hop series, "The Codex," D'Vo composes each track with his passion for serving God while offering messages of hope, peace, and love.
n.e.r.d. life by D'Vo is an acronym for Needing Enteral Redemption and Deliverance. This is a recurring theme within his musical projects where he affirms his purpose to show the world that God is the answer to all things.
"The Codex' is slated to be a eleven-volume hip-hop series that focuses on God and getting into heaven. D'Vo's latest Codex release is the third volume titled, "The Codex: Court Vision."
But if you think that "The Codex" is boring and preachy – you are wrong. Packed with originality, several songs from "The Codex: Court Vision" were on the Top 20 DRT Indie Chart and continue to climb. The single "Destined For Greatness" features the Memphis Basketball Association in the music video and represents D'Vo's mission. He drops lyrics of hope, perseverance, and determination with a haunting keyboard and jazzy trumpet, creating a calm vibe.
In true D'Vo style, "Destined For Greatness" is unconventional from its rhymes to flow. "Positive hip hop can be cool," said D'Vo. "You can have feelings and heartbreak, but still know that God will get you through."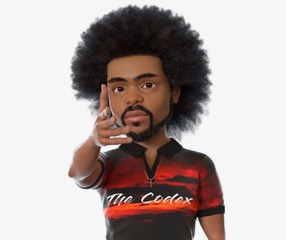 "The Codex: I've Got Next" is the first volume where the foundation for D'Vo's mission was laid. Proving he was not a one-and-done artist, volume two, "The Codex: Running The Point," got the attention of music critics and fans. The album's G-Funk styling and West Coast laidback vibes helped place five of its tracks on the 150 Global Digital Radio Tracker. "Swagger From My Father" and "Elavated Thinkin" also found a home in the DRT Independent Charts.
While some songs have animated videos, D'Vo is developing an animated series to star the 3D character image. With the help of Pixar technology, the animated series is sure to be a hit for all ages. Additionally, D'Vo is the voice of the soul-fusion funk band, Global Rhythm, and CEO of Element 11, Inc., his label where he writes, records, and produces music.
"I'm creating positivity. I won't use the n-word. I won't use any curse words," he promised. "Every song I created has metaphors and similes about getting to heaven. It's not the easiest to do sometimes, but that's what makes it exciting."
On a mission to share love and righteousness, D'Vo said, "We are at a point in life where we need to be prepared and get ready for bigger things. For years, we've said, 'Jesus is coming.' But how many people are getting ready?"
Finding the recipe for "cool" hip hop without explicit lyrics or sexual innuendos comes easy to D'Vo. He brings the swagger and talent while being a vessel for God. He is proof that faith-based hip hop is not nerdy or boring – it is cool, and fans cannot get enough.
Make sure to stay connected to n.e.r.d. life by D'Vo on all platforms for new music, videos, and social posts. Visit Enter The Codex for more information.