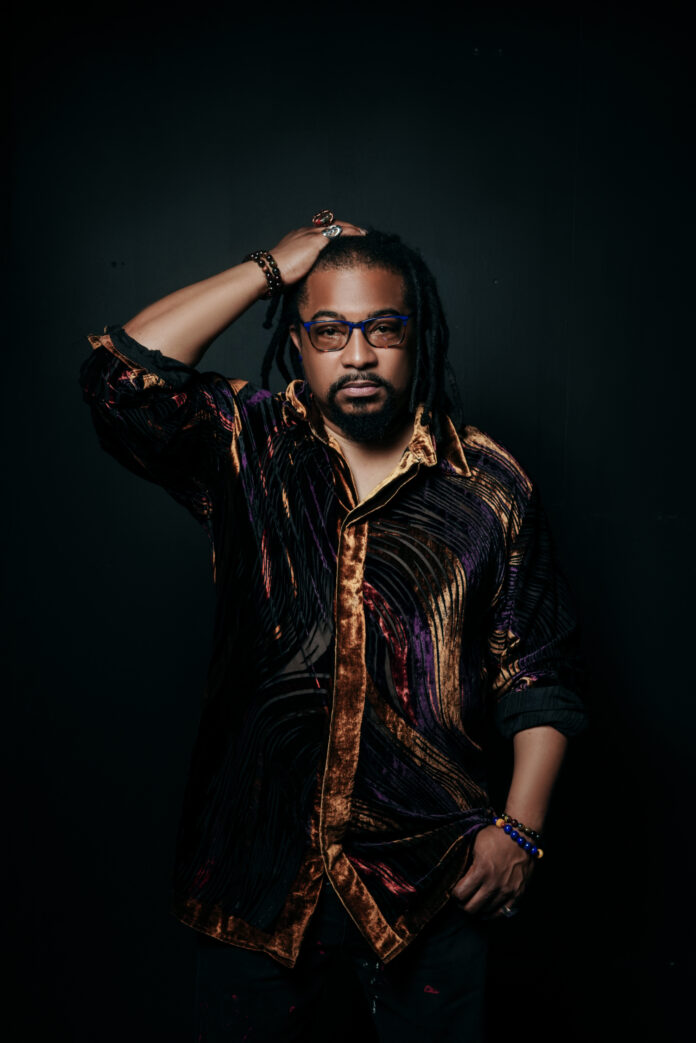 When it comes to his music, Maurice Carroll has a simple goal.
The Baltimore-based composer and producer has worked with artists who've been nominated for – and won – Grammy awards and others who've delivered chart-topping hits. He's toured across parts of the U.S. as well as eastern Europe and in Africa. He coaches other artists to help elevate the independent music scene.
But at the root of it all, Carroll wants to expose more people to house music by combining it with other genres like R&B and hip hop.
"The intent is for people to not pigeonhole dance music for a certain type of person," he says. "It's not just for one type of person. I want to make people more aware of it so they can enjoy it more and understand it more."
For Carroll, it's as simple as this: house music is easy to move and dance to. With a background in multiple genres, he says this genre is the party genre for him.
"It makes it easy for people to dance and be free of what they might look like when they're dancing," he says. "Be free with it. You don't have to know specific steps and dance moves, you can move freely in it. I've also found it's a controlled musical genre for me. It's simple to the average listener but it has intricacies that I enjoy and it's about the placement of those intricacies."
Beyond just introducing fans of other genres to dance music, Carroll enjoys the difficulty of combining house with those other styles. When he's mixing with something like R&B, for instance, his music isn't written and arranged the way a traditional R&B song would be.
"You have to leave enough room on the front and back end for the DJs to blend it," he says. "Placement for the vocals is important, and even if you're featuring instrumentalists, where that instrument is being showcased within the song is important and has to be calculated because you have to anticipate what the dancers are doing during that song and not abruptly introduce another element where the listener isn't prepared for it."
Carroll has worked with artists like Michelle Weeks, a dance music artist who was a singer in Little Shop of Horrors. He's worked with Michelle Shellers (vocalist for the electronic hit song "Keep on Rising"), The Floacist (formerly of Floetry), Ruff Endz and more.
He's been building a buzz with his 2-step mix of "Ooouu Work It" featuring rising hip hop artist Lor Dae. And he recently composed, produced and arranged the dance track "Under My Own Weather" for Carolyn Malachi, a Grammy-nominated artist.
"KP (Kevin Powe Jr.) insisted that she work with me. Then she asked me to produce a song," Carroll says. "When I sent it back to her, she was really taken aback by what I did. She said it was exactly what she was looking for."
Malachi sat with the music for a while, wrote to it and then brought Carroll into the studio to hear where she'd taken the project with Grammy-winning and multi-platinum producer and engineer Andros Rodriguez.
After listening to the song, the two asked Carroll for his thoughts. He said it sounded good, but they still sat waiting for his real producer's response.
"I said okay, can we listen to it again? I have some suggestions," Carroll recalls. "Let's move this here, place this here, manipulate it this way. Then we sat back and listened to playback and everybody in the room was like oh, I get it. That's what we're hearing as the record has been released, those changes and arrangements are what we hear."
"Under My Own Weather" appears on Malachi's new EP, Counter Narratives, which was released Aug. 26 and is available on Apple Music.
Make sure to stay connected to Maurice Carroll on all platforms for new music, videos and social posts.
Website: https://mauricecarroll.net/
YouTube: https://www.youtube.com/channel/UCO1DqJMN6SssUG3dz2viDTw
Facebook: https://www.facebook.com/MauriceLCarroll
Instagram: https://www.instagram.com/mauricelcarroll/