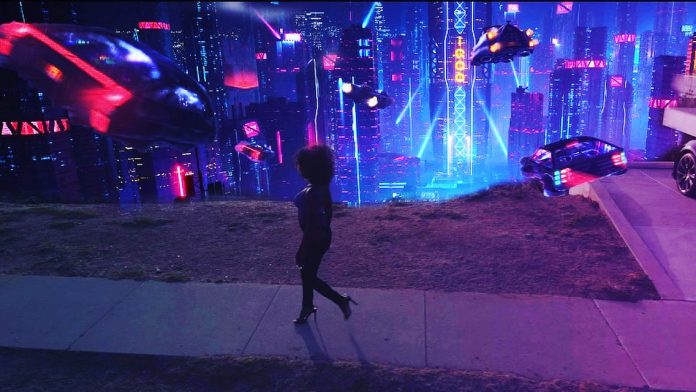 October 29th, 2021 (Los Angeles, CA) – Brooklyn-based recording artist/producer/engineer GreekDaGod is living in the future. His music is ahead of the competition, and he's just making a lane for others to follow. Also known as Galaxy Greek when he's producing, he has been creating for years, and his work has enabled him to connect with various people around. Prior to making his own music, he was bringing out the best in other artists as a producer and recording engineer. Working on his global takeover, he stepped out recently with the new single, "Cold Summa".
Produced by Willi3styles and featuring recording artist Thekevooo, GreekDaGod has some fun on "Cold Summa". Backed by bass heavy production then breaking down into some drill music at the end, Greek shows listeners what he's all about, and we get a glimpse into his lifestyle including an experience with a woman who wants more than just quality time with him.
The track was released on October 24 on streaming platform Soundcloud, and has gained over 10,000 plays since. In support of the single, GreekDaGod is working on a music video. Too paint a picture, Greek shares that video will have a futuristic element to it, adding that it would be like living in the year 3030.
GreekDaGod has been making music since the early 2010s. His name came about as a result of having a love for Greek Mythology, and his name stood out from the typical rapper name. He has released a number of mixtapes and projects including the 3 part "Golden Gun" series, "Never Forget", and "Dreams" through his Kingkillers Ent., and has scored over a million streams.
He cites Kanye West, Pharrell, and Timbaland as some of his biggest influences. As a producer named Galaxy Greek, he has lent his unique sounds to various artists, and he has worked with songwriters affiliated with the likes of Christina Milian, Janet Jackson, Jason Derulo, JLo, and many others. Greek seeks to make a solid impact with his music, and with a futuristic element to his sound, he is laying the groundwork that will inspire generations of new artists to come.
GreekDaGod CEO of Creating Music Forever and Thekevooo CEO of Lawyers and Labels are doing big things in the city.
GreekDaGod's "Cold Summa" is now available on Soundcloud through "Creating Music Forever". The music video for "Cold Summa" is set to be released in the coming weeks. To stay up to date with GreekDaGod, follow him on Instagram at @GalaxyGreek, and on Twitter and Facebook at @GreekDaGod.
Social links. 
https://www.instagram.com/galaxygreek/
https://www.instagram.com/creatingmusicforever/
https://www.instagram.com/thekevooo/
https://www.instagram.com/lawyersnlabels/